Sound With Muscle - Yamaha Is No.1 For One Training Centers
Sound With Muscle - Yamaha Is No.1 For One Training Centers
One Training Centers is an expanding chain of Swiss fitness facilities which offers a wide range of group and solo activities. Yamaha audio systems help to keep the class participants working hard.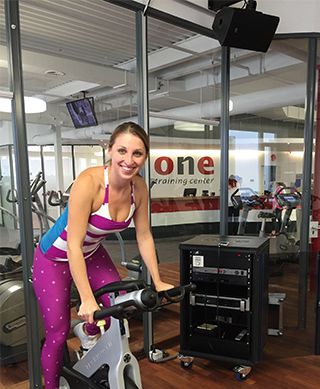 There are currently nine centres in operation, with three more in development. Activities range from yoga, Pilates and gymnastics to aerobics, spinning, running and weights. Keeping participants pumped up and enthused during activities are a pair of Yamaha audio systems.
The audio systems for the Baar centre, near Lucerne, were supplied by Soundhouse Musicservice AG. In the Group Fitness room a Yamaha MTX3 matrix mixer, handles inputs from iPod, CD player and wireless headsets for the instructors. Audio is output to four IF2108 full range loudspeakers and two IS1118 subs, via P7000S amplifiers. In the Spinning room an MTX3 with DCP1V4S control panel. feeds audio from a CDS300BLRK CD player and iPod connection to four IF2108 loudspeakers, powered by a P5000S amplifier.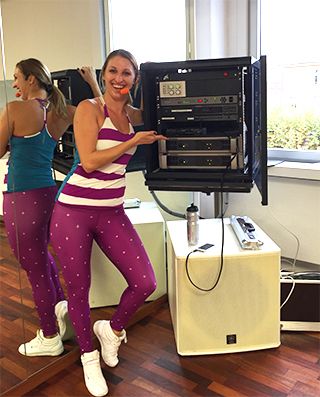 "The Yamaha systems deliver perfect, high energy soundtracks to the group fitness and spinning rooms, inspiring the participants to work hard and get the most benefit from the classes," says Soundhouse's Herbert Schwerzmann. "The One team is all very enthusiastic about the sound quality and levels. Despite the compactness of the systems, they have described the sound as like a big disco.
Sound With Muscle - Yamaha Is No.1 For One Training Centers