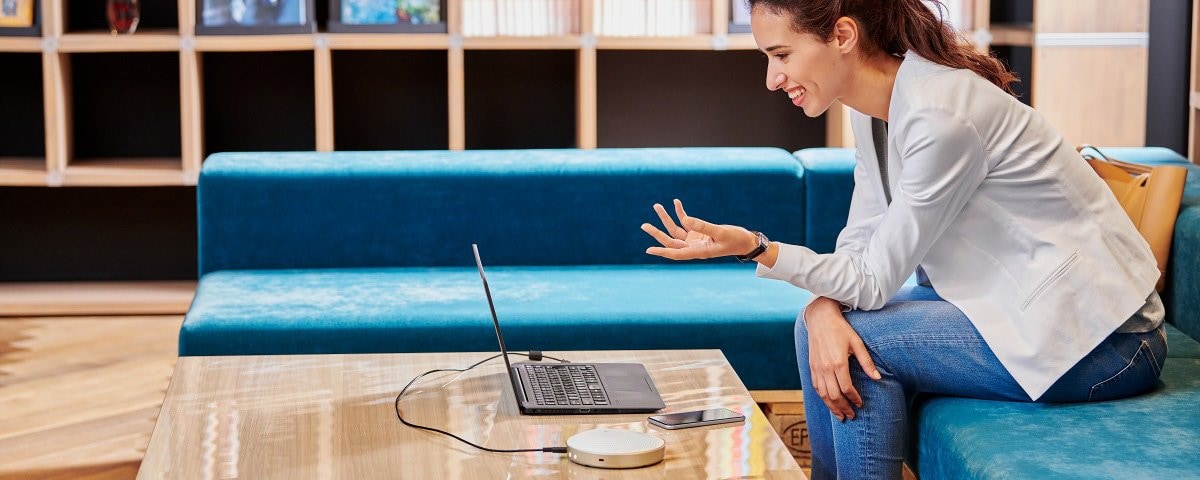 YVC-200
Unified Communications Speakerphone
Taking the Office Outside
Portable USB and Bluetooth speakerphone enables natural and reliable remote communication no matter where you work. Bring it in your bag and take the office outside!
YVC-200
Unified Communications Speakerphone
Portable USB & Bluetooth speakerphone
Yamaha's professional quality DSPs
Super wideband audio (Fs 32 kHz) for ample, clear sound
360 degrees and maximum radius 2 m (6.6 ft) microphone pick up range
Maximum 88 dB loud speaker volume
USB connection for laptops
Bluetooth / NFC connections for phones and tablets
Rechargeable battery for up to 10-hour use (or longer with USB)
Headset outlet for private listening
User-friendly touch sensor buttons
Stylish design with choice of white/black colors
Certified by Strategic Partners
Farger og finish som vist kan variere fra de aktuelle produktene.