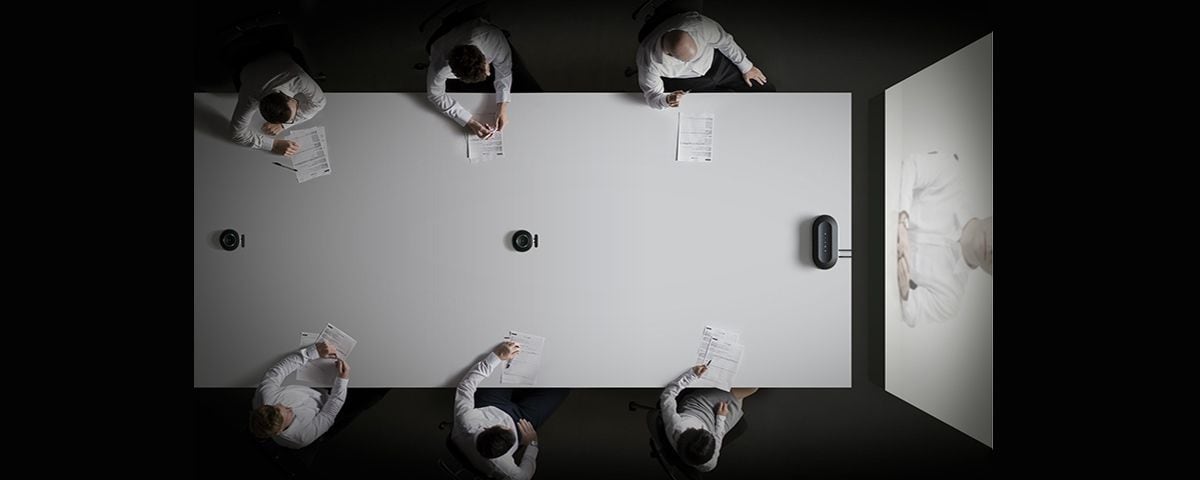 YVC-1000
Unified Communications Microphone & Speaker System
Bringing remote communications to life
The YVC-1000 features separate microphone and speaker units that smoothly integrate audio and video for natural, comfortable remote communication.
The high performance, full range speaker unit can be placed close to the display so that audio and video from the remote location blend naturally, while adaptive echo canceller and other Yamaha sound processing technologies facilitate stress-free conversation. The YVC-1000 is also scalable and flexible, and designed to support the audio requirements of large meeting spaces and rooms with unique table configurations - such as classrooms for distance learning and remote training.
Find a speakerphone system that's optimized for your meeting room and conferencing preferences, all backed by Yamaha's industry-leading audio technology.
YVC-1000
Unified Communications Microphone & Speaker System
USB & Bluetooth speakerphone for larger meeting rooms
Excellent scalable and flexible solution for large meeting rooms with special table configurations, connecting daisy chain up to 5 microphones and support 2 external speakers
Ideal for applications for remote education classes or seminars with connecting handheld microphone
High-quality sound technologies with adaptive echo canceller and Human Voice Activity Detection (HVAD) to minimize background noise during call
Autotuning function analyzes the room environment and automatically adjusts acoustic settings to the optimal level
Meeting will be started by single connection with USB or smooth bluetooth connection including NFC technology
User-friendly design for fast, intuitive connection to remote communications
Certified by Strategic Partners
Farger og finish som vist kan variere fra de aktuelle produktene.