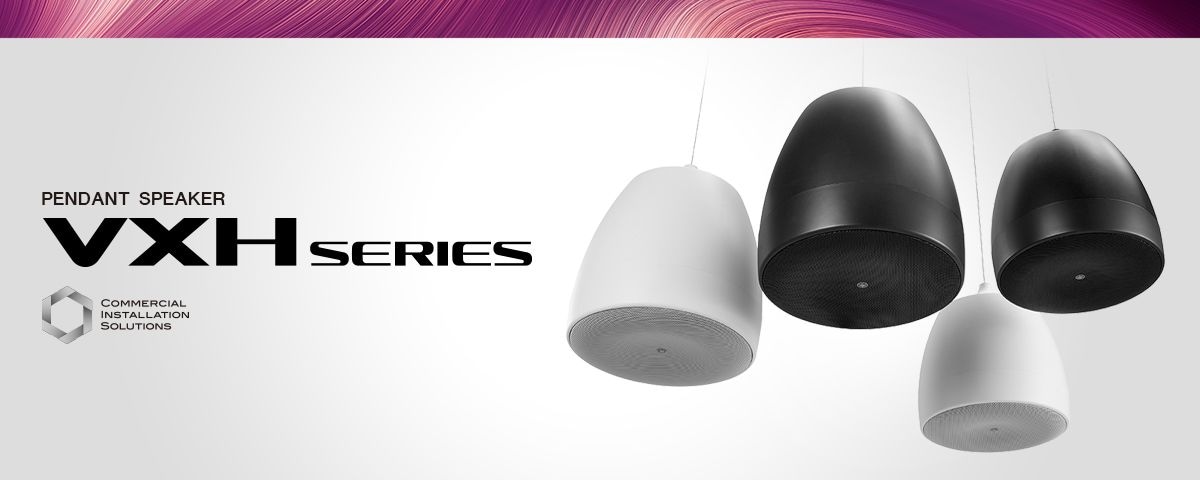 Amusement Facility (Aquarium)
VXH Series speakers can be a huge advantage in amusement facilities where sound is essential and ceilings are high. Sloped or curved ceilings can make installation even more of a challenge. Pendant speakers can be installed easily at any required height in such situations. In this example, VXS1ML speakers are also installed to provide sound at locations where the ceiling is low and space is limited.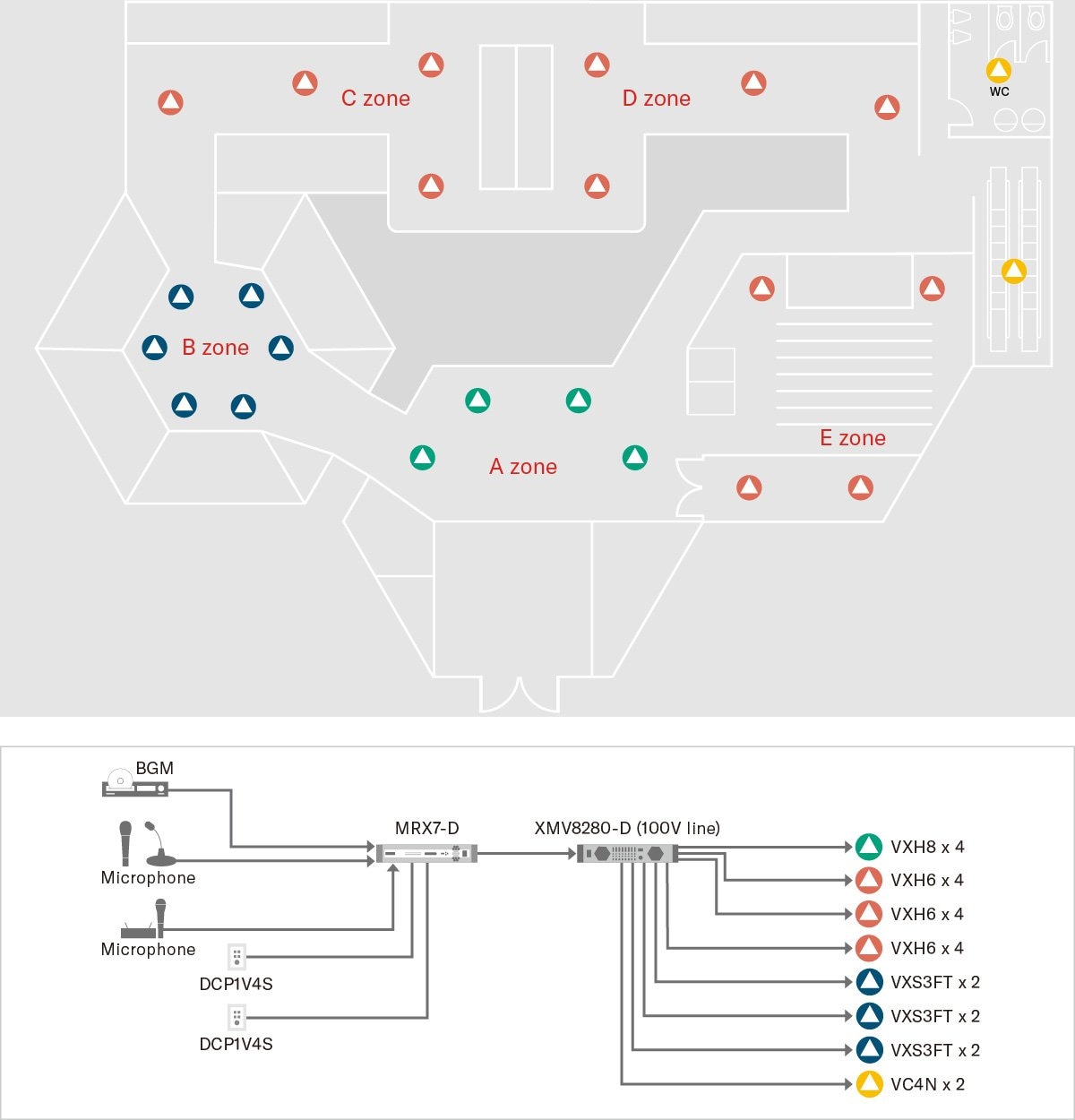 Warehouse store
VXH Series pendant speakers are ideally suited for installation in warehouse stores that have high open structure ceilings. Ample high SPL allows the speakers to be mounted high above the floor while maintaining sufficient volume and outstanding sound quality.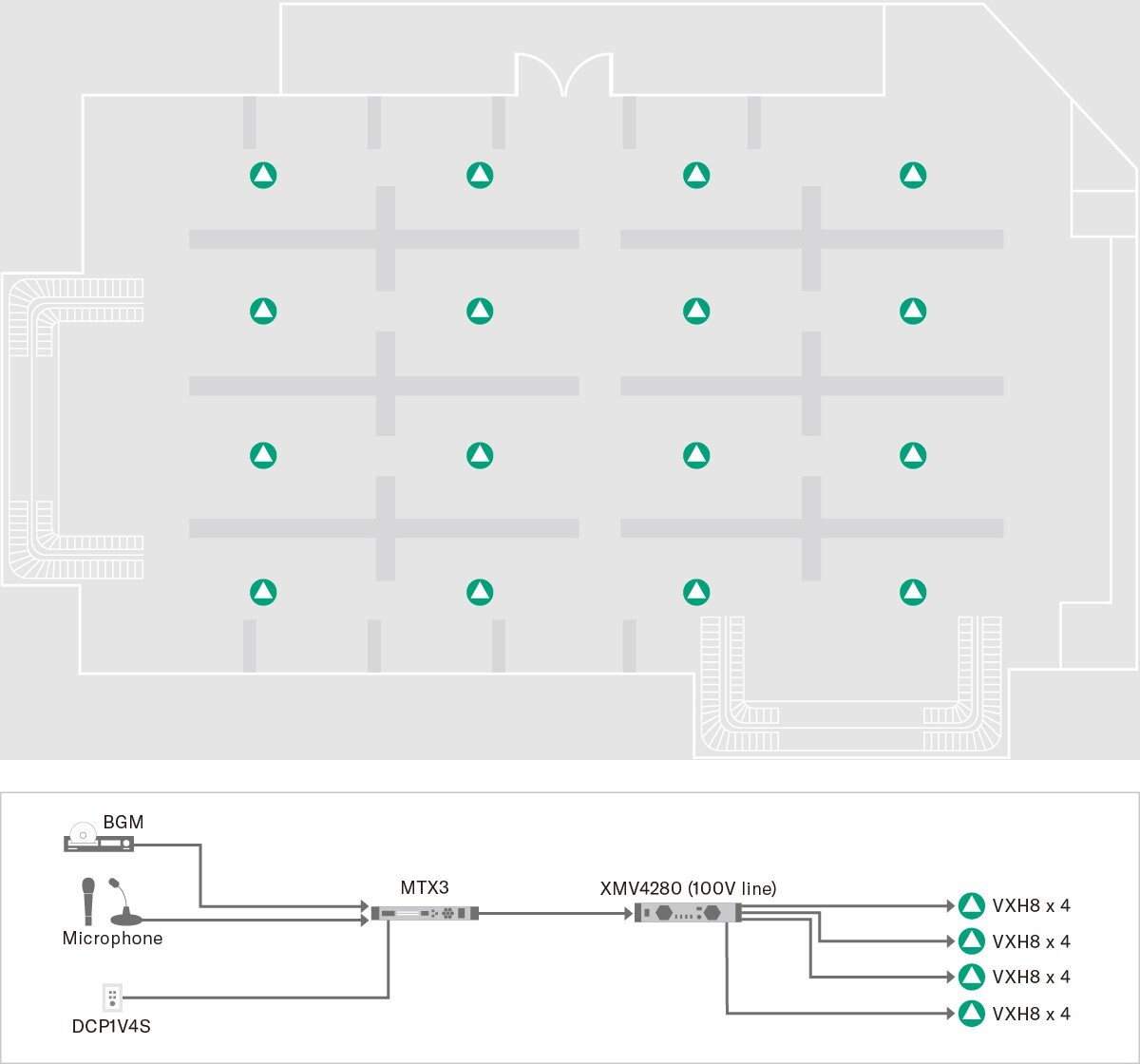 Restaurant (Beer Hall)
VXH Series speakers won't disrupt the atmosphere in restaurants with high ceilings that are also designed to create a specific mood. The arched hall in this example has a high ceiling that would make installation of standard ceiling speakers difficult. VXH series speakers can be freely positioned for optimum sound coverage. VXS1ML speakers and subwoofers are installed in the private rooms for seamless coverage, while VC4N speakers are used in the rest rooms and hallway.