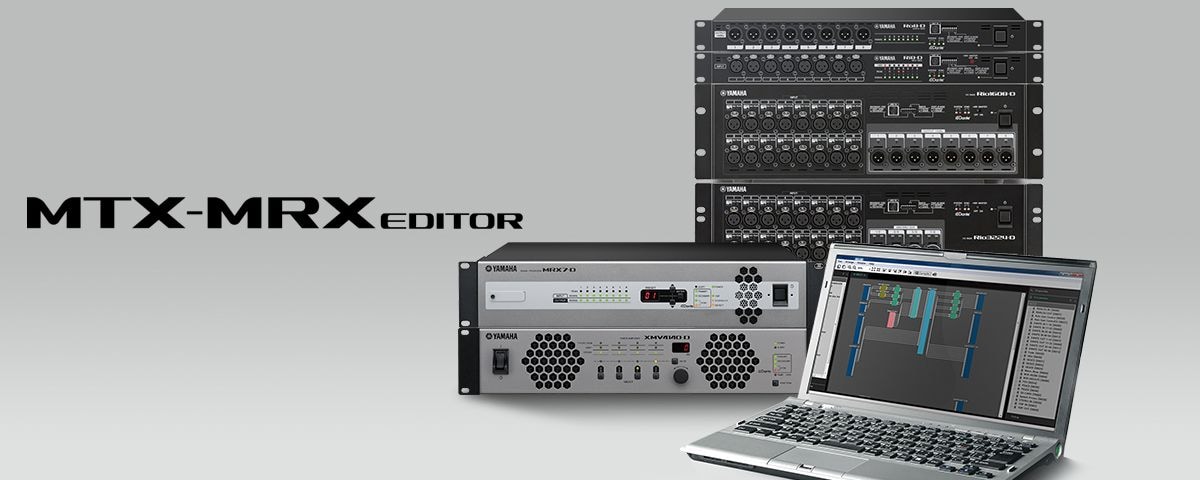 Fast and easy set up of your audio system with a single software application
MTX Editor allows you to design sound systems for small to mid-size installations built around MTX Series processors. With a workflow that closely emulates the actual physical configuration of an installation application, MTX Editor's wizard guides you through a simple yet thorough step process. What's more, in addition to the MTX Series, MTX Editor lets you incorporate EXi8 and EXo8 expanders, DCP Series digital control panels, and even XMV Series power amplifiers into your system and adjust parameter settings accordingly. With MTX Editor, you can design, configure and manage a complete installation audio system from microphones right through to speakers—with a single program.
Centralized management of multiple network systems with Single PC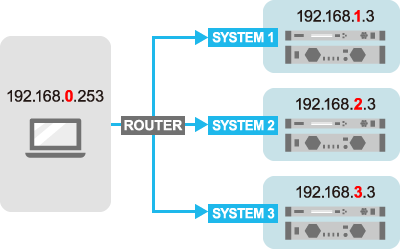 Furthermore, in Ver 3.2, for example, in multiple facilities such as amusement parks and shopping malls, it is possible to manage multiple areas separately on multiple subnets for each zone by a single PC.
Farger og finish som vist kan variere fra de aktuelle produktene.