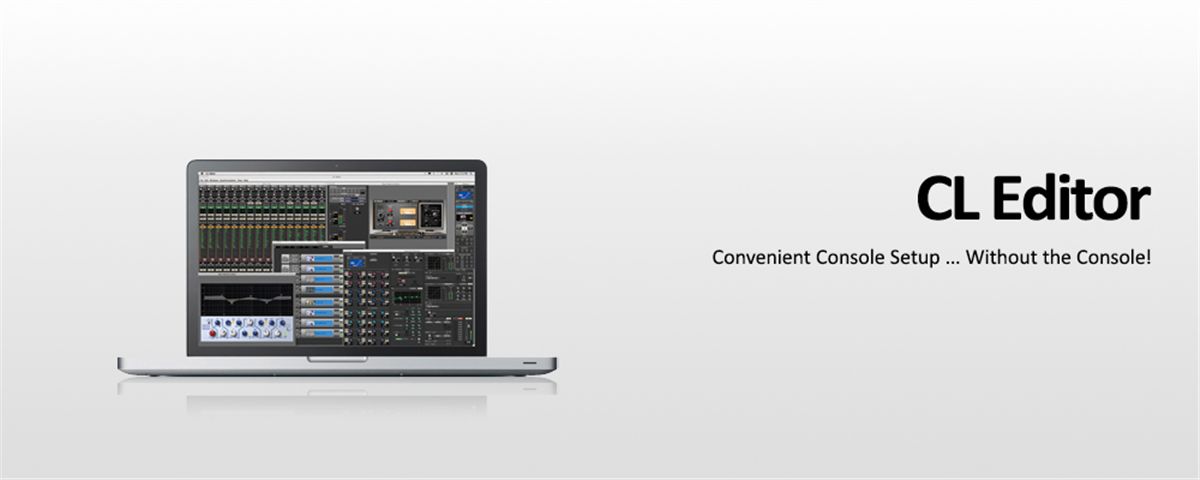 Convenient Console Setup ... Without the Console!
The CL Editor is a standalone application for computers running Windows or Mac operating systems, for both extended online operation and offline setup and editing. In addition to full Selected Channel and Overview display operation, the CL Editor facilitates scene data management, patch list editing, channel name editing, and much more. And where a rental or installed console must be used, you can simply save your settings to a USB memory and load them into the console when needed. The CL Editor is a great way to manage backups too. It's even possible to use the CL StageMix for iPad and CL Editor at the same time.
Oversikt
The Overview display offers a convenient view of the mix parameters for 16 channels or buses at a time. Sends on Fader functionality is also available via the editor's Overview display.
Selected Channel
Similar to the Selected Channel display on the console, this display provides comprehensive access to all parameters for the selected channel. Multiple "Additional Views" for other channels can be opened simultaneously.
Group/Link
Channel linking can quickly and efficiently accomplished on the console itself, but if you need to create channel link or group setups offline, the CL Editor makes the task easy.
Rack
The CL Editor Rack display including new Premium Rack is essentially the same as the console display, allowing smooth, intuitive device assignment and editing.
Library
The CL Editor allows convenient data library management, too.
Scene
You also have full access to scene functions with the CL Editor, including the focus and recall safe functions that allow exceptional control over the parameters that will be included and excluded when a scene is recalled.
Farger og finish som vist kan variere fra de aktuelle produktene.