Yamaha's Solutions Certified for Zoom Rooms
Yamaha's Solutions Certified for Zoom Rooms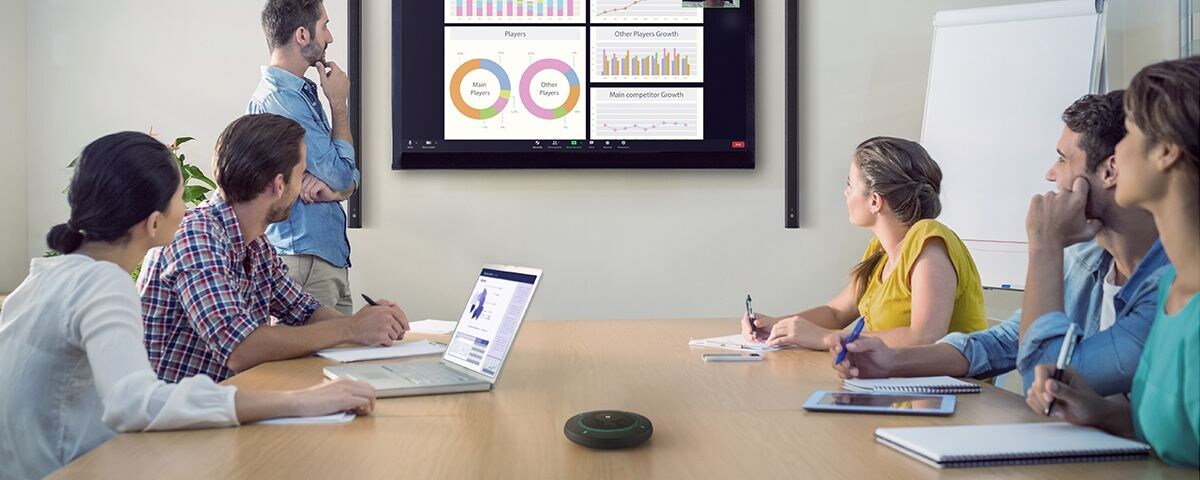 What Is Zoom
Zoom is the forerunner in modern enterprise video communications, with a cloud-based platform that enables video and audio meetings, chat, file sharing, webinars, online events, etc. The world's leading enterprises rely on Zoom for global team collaboration using different devices, such as conference room systems, PCs, or mobiles.
Why We Chose to Partner with Zoom
Zoom's simple and user-friendly operation, quick setup, and seamless video streaming speak for themselves. Zoom also provides rigid certification programs to ensure flawless integration with Zoom software, and Yamaha's Zoom-certified products are proven to deliver the best possible meeting experience with Zoom.
Lively Communication, Productivity, and Collaboration with Zoom Rooms
"As companies embrace the hybrid model, they must not underestimate the importance of good audio in the conference room. ADECIA Ceiling and Tabletop solutions fulfill all requirements for an audio solution that can support lively communication, productivity, and collaboration occurring daily via Zoom Rooms," said Eric Yu, Head of Hardware Partnerships at Zoom.
1. Ceiling Array Microphone
5. Camera
6. Room Controller
7. PC
1. Tabletop Array Microphone
5. Camera
6. Room Controller
7. PC
Video Collaboration Systems – CS Series
Video Collaboration System CS-500
1. Video Collaboration System
2. Remote Controller (Supplied Accessory)
3. Room Controller
4. PC
5. Speakerphone
1. Microphone and Speaker System
3. Camera
4. Remote Controller (Supplied Accessory)
5. PC
Yamaha's Solutions Certified for Zoom Rooms