We can configure IP address, clock settings, and discover the devices with the default settings of Dante automatically.
The only thing customer have to do is connecting the cable, then they can use Dante audio system.
Simple wiring using LAN cables
Multi-cables are replaced by network cables for significant cost reduction.
Lighter, more compact equipment is easier transport, plus wiring time and labor requirements are reduced. Patch cables to the mixer are eliminated.
No network switches necessary for daisy-chained connections.
Dante
Network cables x 2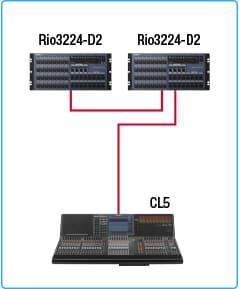 Analog
16ch multicore cables x 6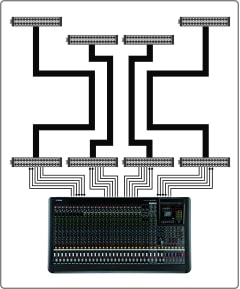 Audio transmission and reception are not limited by physical cabling. All devices connected to the network are interconnected.
Audio routing can be controlled from a computer running appropriate software, or from a device that allows audio patching (such as the CL series).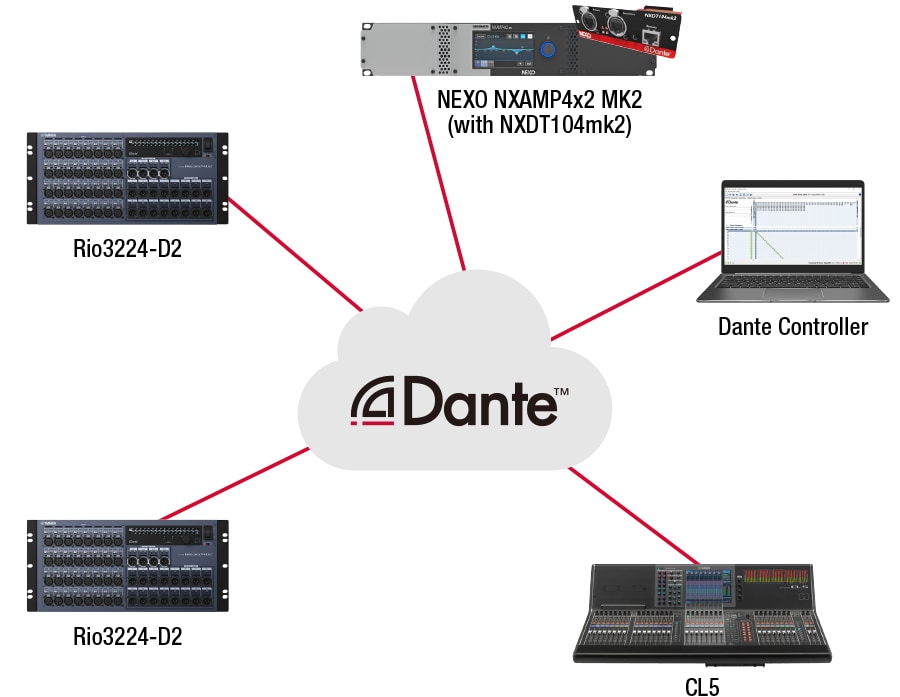 Dante Controller is a Dante network setup and control application for Windows and Mac computers.
It allows easy audio patching and other operations.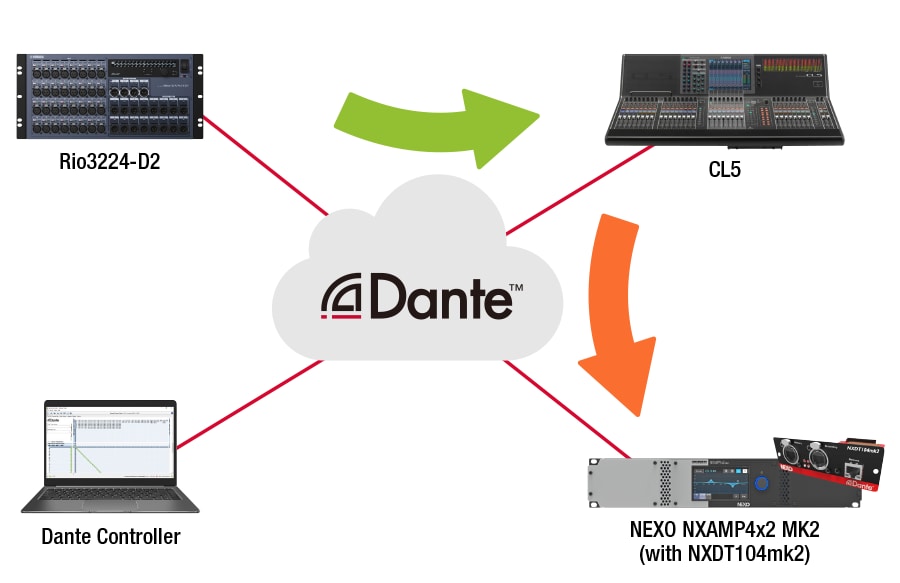 Daisy chain connection between devices
The Dante modules in CL, QL, R series and some other devices have an internal switch that allows daisy chain connection. Although the devices are physically daisy chained, the logical network topology is star.
It is important to ensure that no loop connections are made.

The mode must be selected individually for each device.
(Daisy chain and redundant modes can be combined.)