Compatible with an IP network, gigabit Ethernet. Highly flexible.
1 Gbps multi channel transmission up to 512 x 512 ch at 48 kHz
Low latency transmission that responds flexibly to any occasion
Dante replaces heavy, expensive analog or multicore cabling with a LAN cable such as CAT5e and CAT6.
Because Dante uses logical routing instead of physical point-to-point connections, the network can be configured using available ports with just a few mouse clicks.
It also makes the system expanded easily.
It is reliable even in an emergency as Dante allows redundancy configuration.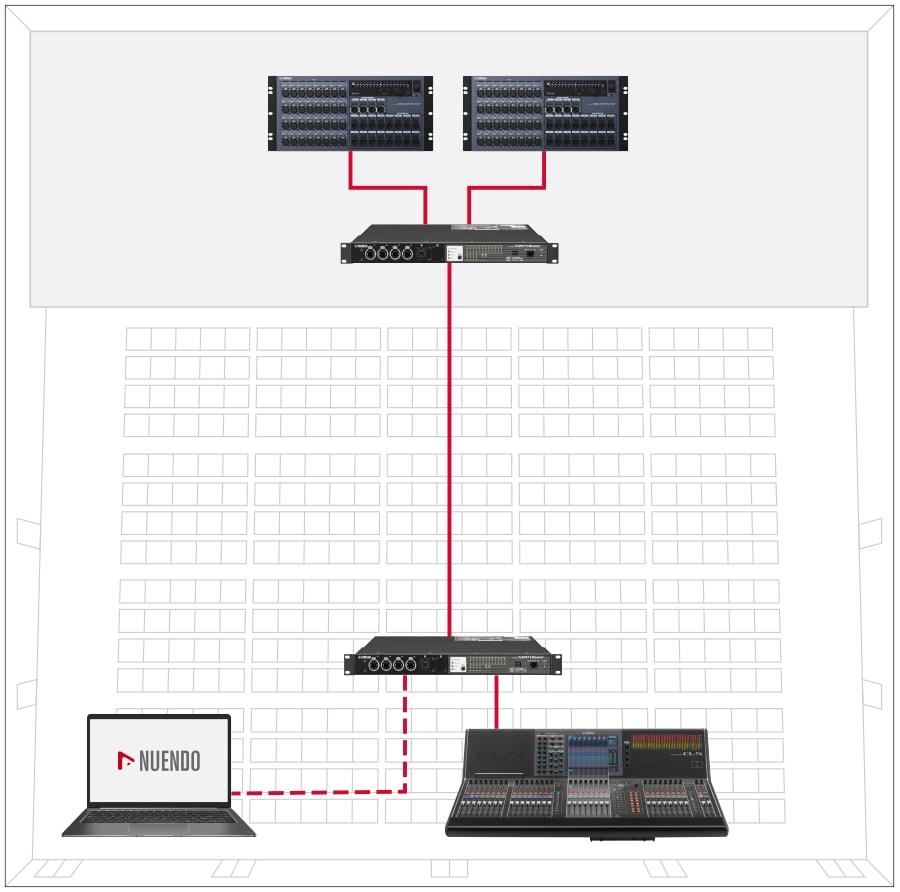 Low-cost and easily-available LAN cable
Multi-channel transmission via network*1
Uncompressed noise-free transmission
General-purpose network switches
Easy connection setup using PC*2
Duplicated line to deal with disconnection.*3
*1 Up to 512 ch with 1000BASE-T, 24 bit, 48 kHz
*2 Freeware "Dante Controller" automatically detects devices and provides easy patch settings.
*3 Redundant connection is supported to switch lines without any interruption in the event of disconnection.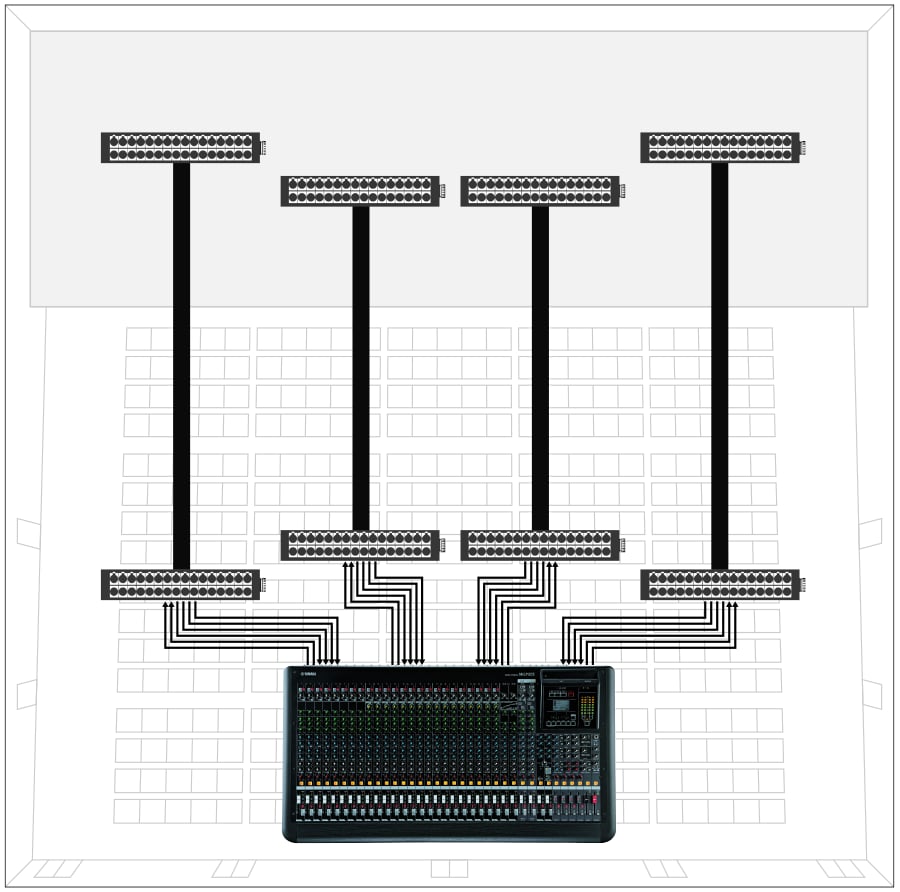 Heavy and expensive cable
Limited number of channels
Sound deteriorated by noise
Requires physical connection between each input and output
Risk of wrong connection
Difficult to add extra devices
Unable to take measures against disconnection