Monte Carlo [ Spa "Thermes Marins Monte-Carlo" ]
Monte Carlo [ Spa "Thermes Marins Monte-Carlo" ]
Speakers for Background Music
Monte Carlo
Spa "Thermes Marins Monte-Carlo"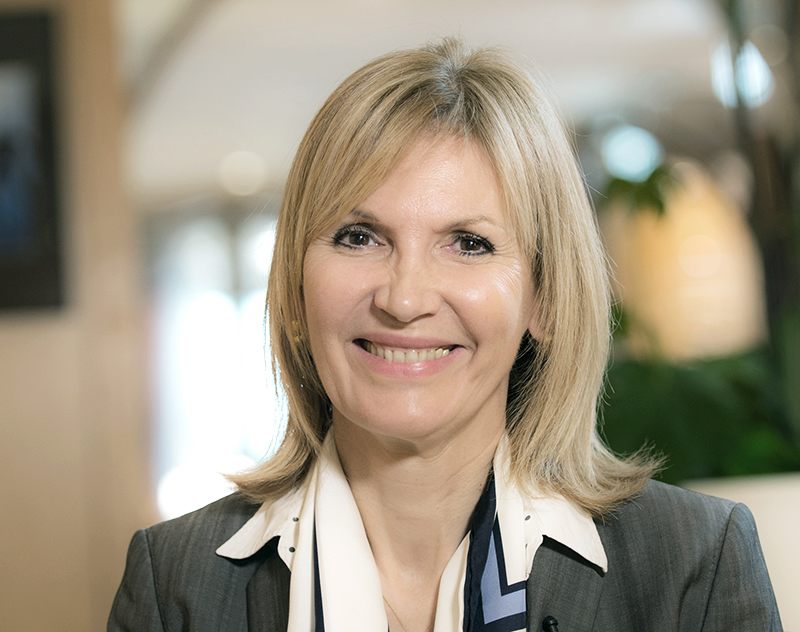 Priding itself on its 100-year heritage, Monte Carlo's award-winning Thermes Marins Monte-Carlo is a high quality spa and fitness club with an international clientele. Overlooking the iconic harbour, it is the perfect place for everything from a stimulating workout to a revitalising health treatment.
Winner of the 2016 Prix Villégiature award for Best Hotel Spa in Europe, Thermes Marins Monte-Carlo was the first 'wellbeing' spa in Monaco and is located between the prestigious Hotel de Paris Monte-Carlo and the Hotel Hermitage Monte-Carlo. It is owned by Société de Bains de Mer, which owns and manages 52 hospitality venues in the principality, including the Hotel de Paris Monte-Carlo, Le Casino de Monte Carlo and Opéra Garnier Monte Carlo.
The spa and fitness club includes two heated indoor seawater pools plus a cold pool, high specification gymnasium and cardio fitness room, male and female saunas, solarium and jacuzzi.
"We offer a great variety of wellbeing treatments," says managing director Christine Zoliec. "Our treatments can be thematic, slimming or anti-ageing and include all types of body care. We can design individual tailor-made activities and are also partners with cosmetics brand La Prairie and Cellcosmet for high quality facial treatments."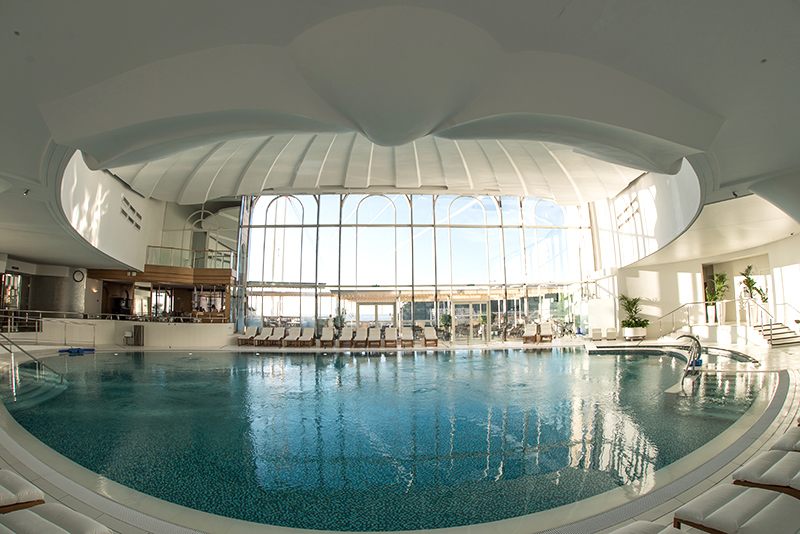 The spa also includes L'Hirondelle health food restaurant, a poolside bar, outdoor terrace with views over Monte Carlo's iconic harbour and a shop selling a wide range of fitness and fashion clothing.
As well as being able to enjoy a relaxing tea or coffee, customers can enjoy a wide range of healthy food and drink from the extensive bar and restaurant menus. These range from fresh fruit and vegetable juices to breakfasts and lunches, with dishes that are especially prepared to provide the ideal balance for energy, health and wellbeing.
An equally important part of the experience is the carefully-managed ambience, which relies on a subtle background soundtrack delivered via VXS8 and VXC6 speaker systems, which is designed to make customers feel relaxed and refreshed.
"We pledge excellence to all our clients in all areas of our customer relations, the quality of our products and service," says Christine. "We aim to give years to their life and life to their years."
Monte Carlo [ Spa "Thermes Marins Monte-Carlo" ]