Montgomery Performing Arts Centre Upgrades with Yamaha RIVAGE PM7 and CL5 Mixing Consoles
Montgomery Performing Arts Centre Upgrades with Yamaha RIVAGE PM7 and CL5 Mixing Consoles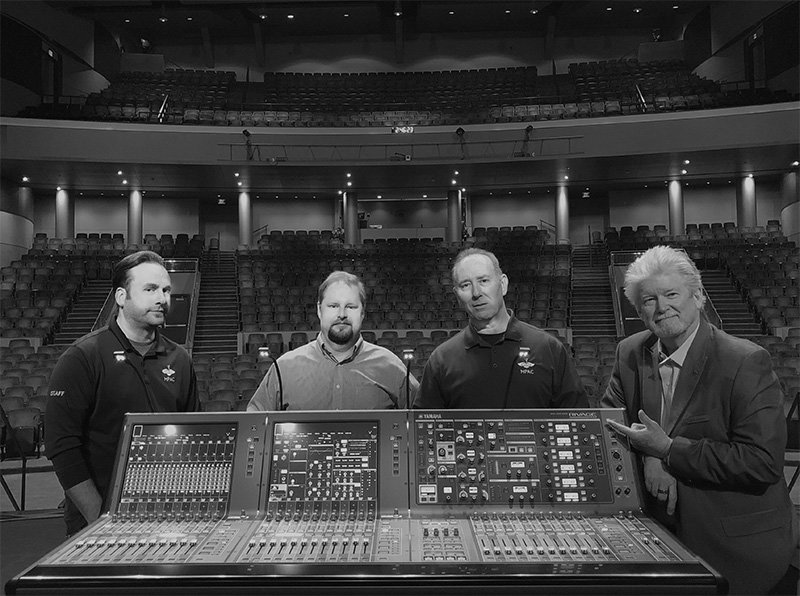 The Montgomery Performing Arts Centre (MPAC) now has an audio mixing workflow worthy of the theater's sonic characteristics, with the recent additions of Yamaha RIVAGE PM7 and CL5 digital consoles.
"We have a killer acoustic room with great sound treatments," said Bill Young, senior technical director at MPAC. "Since opening in 2008, we've made serious upgrades in our hall's design and loudspeaker systems and these new consoles were the final piece. Now we can hear what our system should really sound like."
Many of the musical acts that play at MPAC don't tour with front-of-house (FOH) or monitor consoles as part of their regular inventories. As a result, the MPAC team has often had to rent consoles to accommodate each tour.
"We needed house consoles that would step us up sonically and also be as 'rider-friendly' as possible with little training time needed for tour engineers who might be unfamiliar with the desks," Young said.
Young noted that since the RIVAGE PM7 and CL5 are widely used and their features are so familiar to engineers across all genres, most acts now are comfortable using the MPAC's new house console set-up, in turn reducing MPAC's rental frequency.
The Yamaha consoles were chosen due to a recent "surge in CL series and RIVAGE PM7 desks being accepted or requested on riders," a trend Young attributed to the fact the consoles combine all the features live sound engineers commonly request: comfortable ergonomics, logical fader layouts, an easy-to-navigate menu system, the ability to save and easily recall settings from previous productions and enough inputs/outputs to support any type of performance.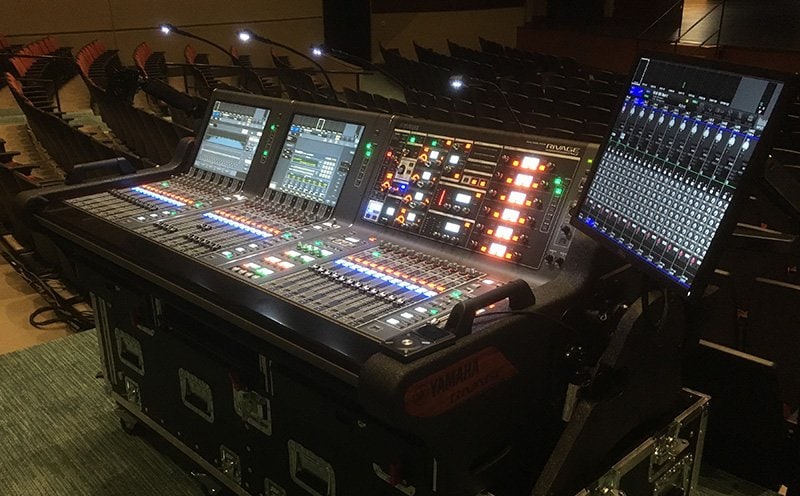 "The RIVAGE PM7 and CL5 addressed all our points and then some," he added. MPAC also hosts non-music events like speaker conferences and dance competitions and their new audio mixing capabilities allow the team to easily handle this diverse workload.
The consoles run on a redundant Dante network using Yamaha 16-port network switches to manage primary and secondary lines into the consoles for fail-safe operation. "If the primary network goes down then the secondary takes over immediately," he said.
This also gives Young the flexibility to use either desk at FOH or monitors. "If we need 20 stereo ear mixes for a show, then the RIVAGE PM7 goes to monitors," he said. "Another show may only need six wedge mixes on stage so then the CL5 takes the monitor job. We can do either easily with the added benefit of multitracking everything for a live recording, for later editing in post-production or doing virtual soundchecks, all without having another copper split. The possibilities are endless."
MPAC is using Rio I/O boxes running sample rate conversion HY cards to support different sample rates.
"We can run the RIVAGE PM7 at FOH at 96 kHz and the CL5 on monitors operating at 48 kHz," he said. "This card lets us use both consoles at those different rates and the Dante technology figures it out and makes it work. It's human-friendly."
The Yamaha equipment was supplied by Rod Sintow of Pro Sound & Video, Miami, Fla. Both desks are housed in custom-made flip cases built in Poland by Lukasz Zawada's ZCase Company for fast one-person deployment. Young also credits MPAC's management, especially GM Allen Sanders, with making audio quality a priority for the guests and performing artists, and that includes the upgrade to the Yamaha consoles.
"Unlike older theaters built mainly to amplify the spoken word," he said, "this is a 'dead' room, so for amplified music, it's a sound man's dream."
Montgomery Performing Arts Centre Upgrades with Yamaha RIVAGE PM7 and CL5 Mixing Consoles