RIVAGE PM7 Investment Continues AED Rent's Success With Yamaha
RIVAGE PM7 Investment Continues AED Rent's Success With Yamaha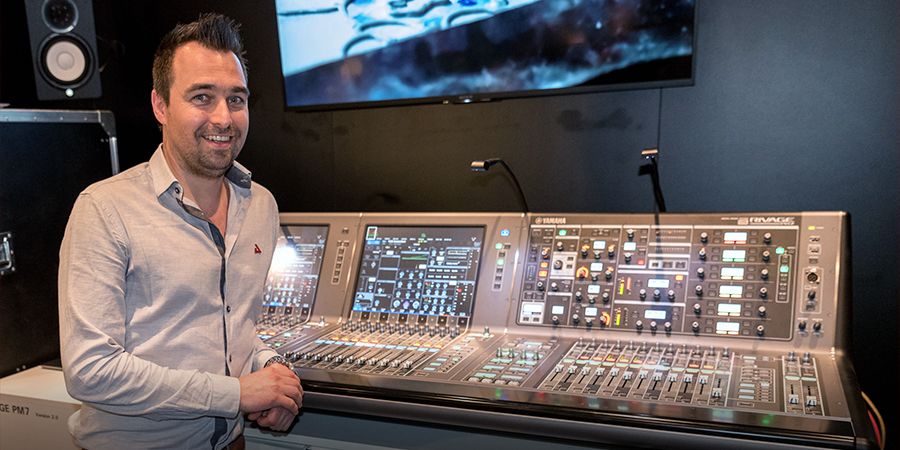 Piet Verstraete (AED Rent)
Despite only being launched in February, Yamaha's RIVAGE PM7 digital mixing system is already enjoying tremendous sales success throughout Europe. AED Rent - operating in Belgium, the Netherlands, Germany, France and the UK - is one of the latest major rental houses to invest.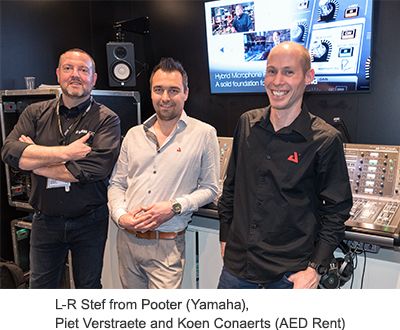 Established in 1985 as a Belgian lighting and sound dry hire company, AED Rent is now part of the larger AED Group and annually supplies production equipment to 60,000 shows and events.
After many years of success with Yamaha PM, CL and QL series consoles, AED Rent has now invested in Yamaha's new flagship RIVAGE digital mixing system, with the addition of the PM7 to its inventory.
"AED Rent and Yamaha have had a strong relationship for a long time. We already have more than 20 Yamaha consoles in our rental inventory, which are used by customers all over the world," says Piet Verstraete, AED Rent Audio Account Manager.
RIVAGE PM7 is part of a new generation of PM systems that have already become standards in large-scale live sound applications, thanks to their unequalled sound, operation, functionality, reliability, expandability and more.
"Our motivation to keep investing in Yamaha is based on the reliability of its products, which never let us down," Piet continues. "The RIVAGE PM7 system is also fully compatible with the R-series I/O units, which are already available in our inventory. We have every confidence that it will fulfil all of the high expectations that we and our customers have of a Yamaha product."
RIVAGE PM7 Investment Continues AED Rent's Success With Yamaha