Sun, Sea, Sand And Sound - Premier Bali Beach Club Invests In Yamaha
Sun, Sea, Sand And Sound - Premier Bali Beach Club Invests In Yamaha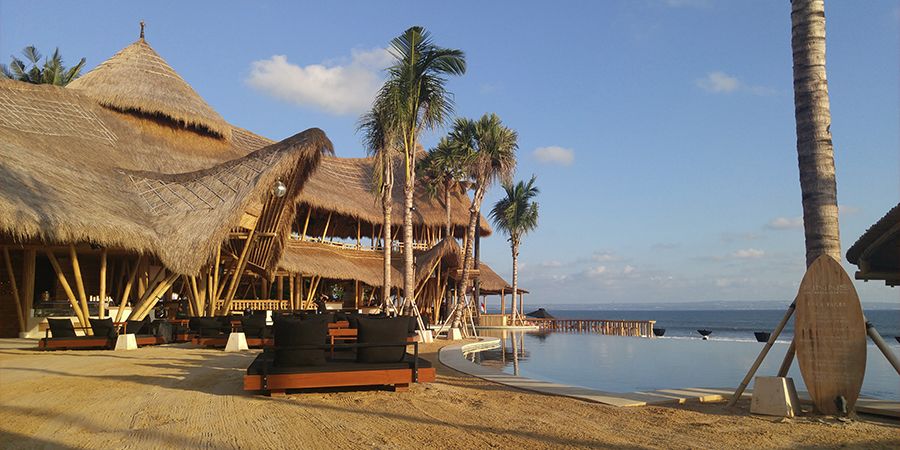 As we say goodbye to the old year and hello to the new, thoughts of those in the northern hemisphere inevitably turn forward towards summer, sunshine and holidays. And where better to enjoy them than at Finn's Beach Club in Bali, where a new Yamaha audio installation is helping to deliver the best possible customer experience?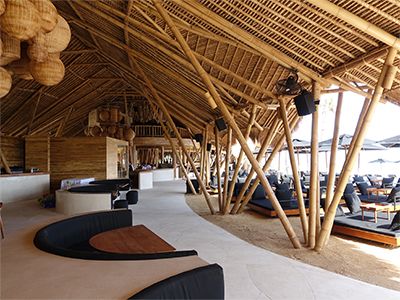 Located 10 minutes from Seminyak, one of the best-known tourist areas on the island, Finn's Beach Club recently relocated to a new building on the famous Berawa surf beach. The environmentally-friendly bamboo structure was specifically designed to allow every guest to have a guaranteed sunset view, accompanied by music from the club's resident DJs. The soundtrack is enhanced by a major Yamaha audio installation, designed and installed by David Soewondo of Surabaya-based DMP Musik.
A complex, multi-zone system was needed because the club features six indoor bars, a restaurant, spa, boutique, changing rooms, DJ booth/stage, two swimming pools, a pool bar and numerous outdoor hammocks and single/double day beds.
"The client needed a system that could distribute sound throughout the venue, however the different zones have different volume settings, depending on how each area is used," says David. "Some of the zones overlap and it was very important that people would not perceive delays in the sound, because this would deliver an inferior customer experience. So it was very important for staff to have a very quick and simple way of adjusting the sound of each zone, to maintain the best audio quality at all times."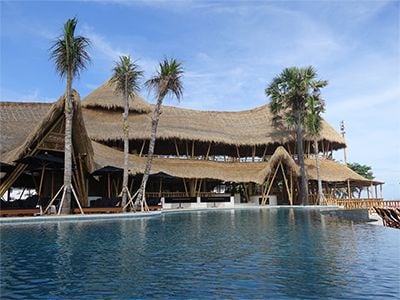 Based on three Yamaha MRX7-D, an MTX5 and an MTX3 matrix processors, with six EXo8 output expanders and a DCH8 digital control hub, the system is controlled by eight DCP4V4S and eight DCP1V4S surface-mount control panels. 14 Yamaha power amplifiers drive loudspeakers located throughout the venue, with an MGP16X mixer also provided for live events.
"We chose Yamaha products because of their quality and reliability," says David. "The matrix processors, digital hub and control panels make it very easy for venue staff to adjust the zone volumes, ensuring customers enjoy an optimal audio experience throughout the entire site."
He continues, "We have used Yamaha products in many other installation projects across Indonesia. The price point is also very competitive, meaning we can offer solutions for customers who have less spending/purchasing power for their venues.
"Overall we are very happy with the equipment, its reliability and Yamaha Indonesia's support. Most importantly, the client is very pleased with the finished project. They have since added extensions to the venue, which will see the sound system expanded. The Yamaha solution means that this will be a straightforward task."
Sun, Sea, Sand And Sound - Premier Bali Beach Club Invests In Yamaha