A new culture-rich experience with superb sound at The Grand Ginza, Tokyo
A new culture-rich experience with superb sound at The Grand Ginza, Tokyo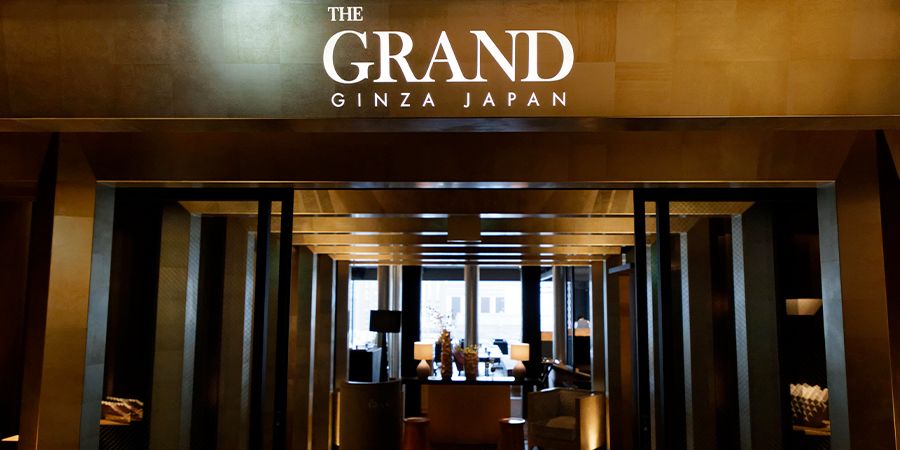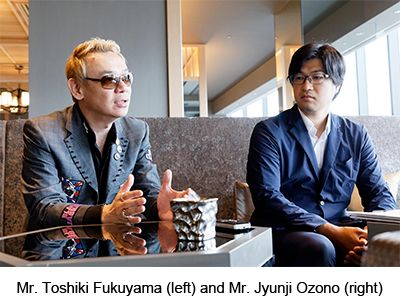 GINZA SIX, opened in April 2017, is the largest commercial complex in Tokyo's famous Ginza shopping district, featuring 150,000 square meters of floor space and 241 world-class brand outlets. The top floor of the complex is occupied by The Grand Ginza, covering approximately 5,000 square meters and offering a hub for cultural dissemination and exchange through cuisine, with a VIP room that features a contemporary tea room, restaurants, a bar, a party room, and a multi-purpose hall.
For sound, The Grand Ginza has adopted a range of Yamaha equipment: MGP16X mixer; Q2031B graphic equalizer; PX3, MA2120, and XMV8140 power amplifiers; NEXO DTD-I output processing; and VXC4, VXC6, and NEXO PS8 speaker systems. We spoke to Mr. Toshiki Fukuyama director of The Grand Ginza, and Mr. Jyunji Ozono, system engineer with E'Spec, the company commissioned to provide sound for the facility, to learn more about the decision to use Yamaha gear and how it all comes together in daily operation.

To begin, please describe the concept behind The Grand Ginza.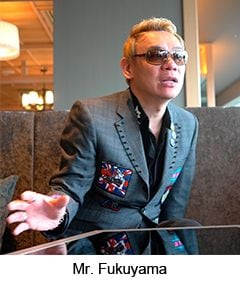 Mr. Fukuyama:
When GINZA SIX contacted us, their proposal was that they did not want to create just another department store where visitors are surrounded by items for sale, but rather to provide lifestyle satisfaction in a commercial complex that exemplifies a new age of luxury. They also wanted the facility to be a cultural hub. Based on that information we developed a plan that would function as an information center with cuisine as the focal point. That plan was realized in The Grand Ginza.

It is an impressive facility that provides a variety of culinary styles.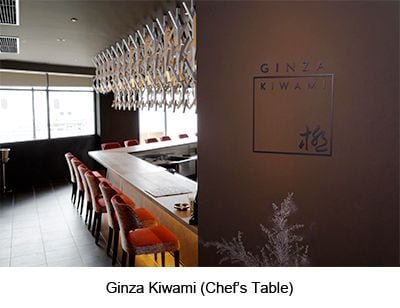 Mr. Fukuyama:
The idea of using the entire 5,000 square meters for one big restaurant seemed inappropriate to us, so we broadly divided the area into two main functions: a city hotel type lounge where adults can gather fulfills the "Ginza Lounge" function, while areas that offer cuisine fulfill the "Japan trends and culture communication" function. There are a number of separate spaces on our floor. The Grand Lounge, for example, is an ideal meeting place for people visiting the Ginza. The Grand 47 restaurant offers a broad experience in Japanese cuisine using produce and specialties from all of the country's 47 prefectures. The Grand VIP is a luxury VIP room that offers adults a taste of refined Japanese style with an attached contemporary tearoom, and is probably the only space of its kind in the Ginza. Then there is the Ginza Kiwami, a counter-style "chef's table" with just 12 seats that serves French cuisine.

Was it difficult to design a sound system for such a sophisticated facility?
Mr. Ozono:
Basically, we didn't want to compromise.
Mr. Fukuyama:
I have known Mr. Ozono for about 12 or 13 years, so I left it up to him. As for the NEXO equipment, we have been using NEXO for a while so there was no resistance to using it here as well. I personally have been involved with music in the past, and always depended on Yamaha acoustic guitars and mixers, so I was already a Yamaha fan.

What was the concept behind the sound system design?
Mr. Ozono:
In order to offer flexible entertainment support, the installation not only has to serve the entire floor, but also provide independent systems for each restaurant and space.

How did you go about deciding on specific equipment to use?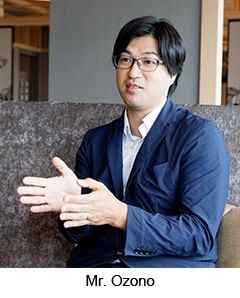 Mr. Ozono:
Independent PA systems have to be provided in each restaurant. Since the operator might be a staff member or guest engineer, depending on what's happening at the time, we decided on simple systems based around 16 channel analog MGP16X mixers that anyone could use immediately. We also used the same basic setup in each space to maximize ease of use and minimize the possibility of human error.
Why did you choose analog mixers?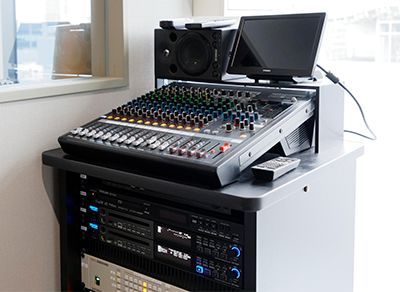 Mr. Ozono:
If a problem arises, it must be resolved as quickly as possible on the spot. We felt than analog mixers would be easier to deal with for whoever is on the scene at the time.
Is any part of the installation digital?
Mr. Ozono:
For convenience, background music for the facility is converted to digital signals via an AD converter, transferred via LAN, and then converted back to analog via DA converters.

How do you like the VXC6 and VXC4 ceiling speakers?
Mr. Ozono:
When fitting the ceiling speakers they are temporarily held in place by snap-in springs before final attachment with screws. The larger the speaker, the more convenient this becomes. Ease of installation and safety has been well thought out. No special attachments are required to connect the wires, for example. The wire ring simply snaps into place. All of these features have clearly been designed with great care.

And how about their visual design?
Mr. Ozono:
When considering speakers for a store or commercial space, you normally don't want them to stand out. Audio equipment that is too prominent can have a negative effect on the overall interior design and atmosphere. The VXC speakers are quite reserved, and therefore ideal for this type of application.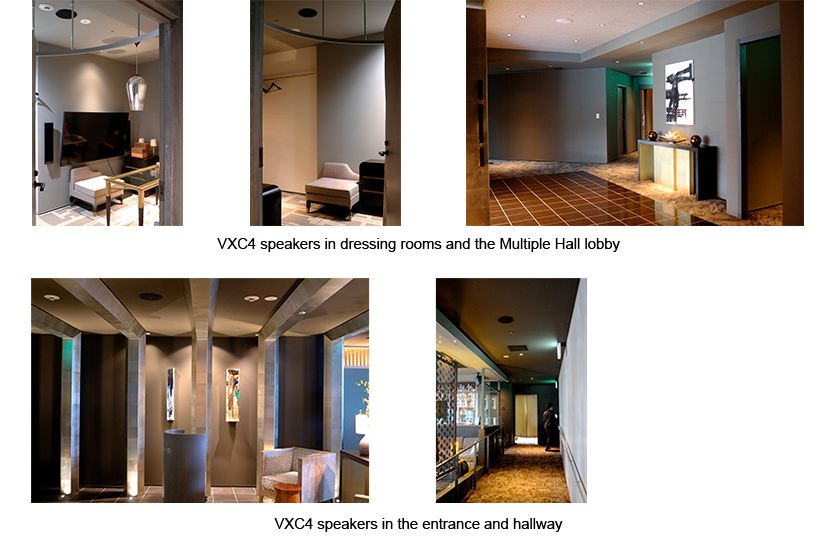 Thank you very much for your time!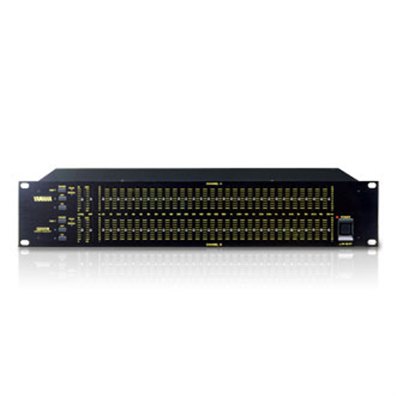 2-channel, 31-band graphic equalizer.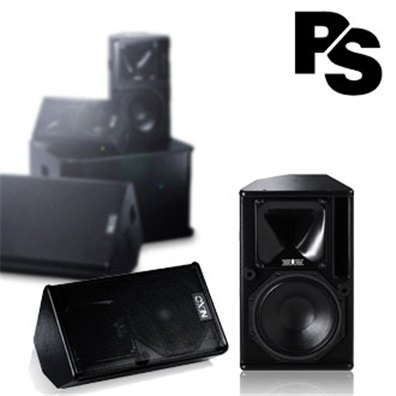 A high power system capable of producing 125dB Peak SPL, the PS8U-R2 Loudspeaker can be safely driven with up to 500 Watts of amplifier power.
A new culture-rich experience with superb sound at The Grand Ginza, Tokyo