Travel And Tattoos: Stockholm's Generator Enjoys Superior Sound With Yamaha
Travel And Tattoos: Stockholm's Generator Enjoys Superior Sound With Yamaha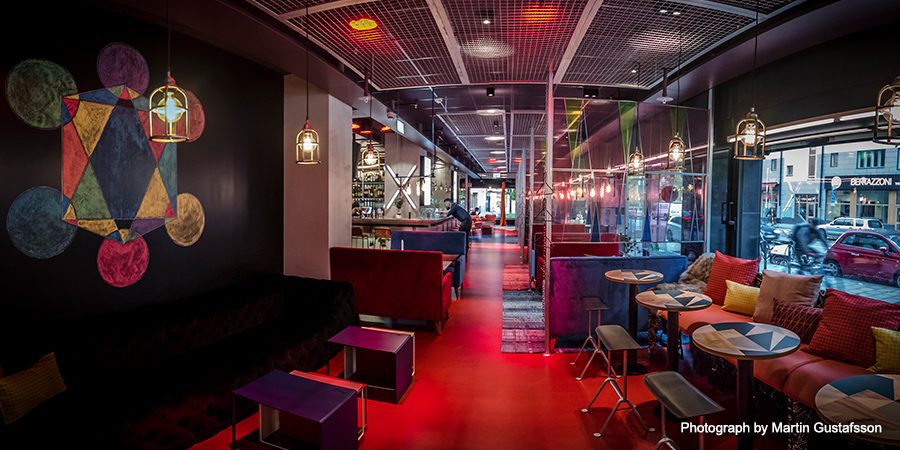 With hostels in 12 major cities across Europe, the Generator chain has rapidly established itself as the go-to place for young travellers, combining affordable luxury rooms with social events. Visitors to the Stockholm hostel enjoy an even better experience, thanks to a Yamaha audio system installed throughout its public areas.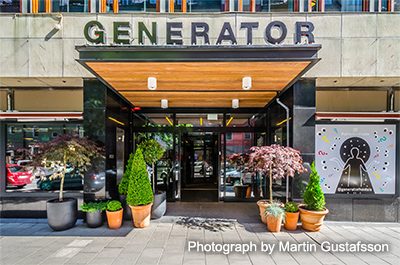 The hostel features a 24-hour reception, café, restaurant, chill-out areas and meeting rooms, plus a bar and a first floor space which both host functions and club nights. The main Yamaha system is controlled by an MRX7-D matrix processor with EXI8 input expander and features 15 pairs of VS4 full-range loudspeakers and six pairs of VXC4W ceiling speakers. There are separate systems in the bar and first floor space, comprising four IF2108 full-range loudspeakers and an IS1112 sub and four IF2208Ws plus IS1118W sub. The main system is powered by XMV8280-D and XMV8140 amplifiers, with three P5000S and a P7000S taking care of the function areas.
"Generator wanted a cost-effective, high class audio solution. Other Generator hostels had different systems, but we knew Yamaha would satisfy both of the required criteria in a much better way," says Jonas Hamrin, chief technical officer at Swedish AV specialists Watt & Volt, who were contracted as the venue's AV consultants and installers. "For us the choice of equipment was easy. The wisdom of that choice has been proved by comments from both staff and customers alike being universally positive."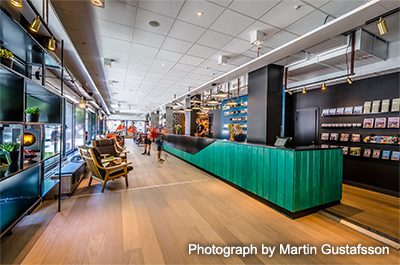 It was such a success that Watt & Volt were asked to add a second phase, extending the Yamaha system when the hostel opened its Hilma bar, restaurant and nightclub. Unusually it also includes a tattoo studio.
Here four pairs of VXS8 and two pairs of VXS5 loudspeakers were installed, together with five pairs of VS4s for the outdoor area. The main club system features a TF1 digital mixer with NY64D Dante expansion card and Tio1608-D Dante i/o unit, along with two P7000S and one P5000S power amplifiers. These are used for live performances, DJ sets and other events.
"When Generator Stockholm opened Hilma, extending the Yamaha system was an obvious choice," says Watt & Volt CEO Niklas Hamrin. "Having a tattoo studio within the venue is an interesting concept, considering what crazy stuff people will commit to when they have had a few drinks. But at least they will enjoy music played through great quality equipment!"
Travel And Tattoos: Stockholm's Generator Enjoys Superior Sound With Yamaha