Yamaha RIVAGE PM10 Gets The Blues At Raalte Festival
Yamaha RIVAGE PM10 Gets The Blues At Raalte Festival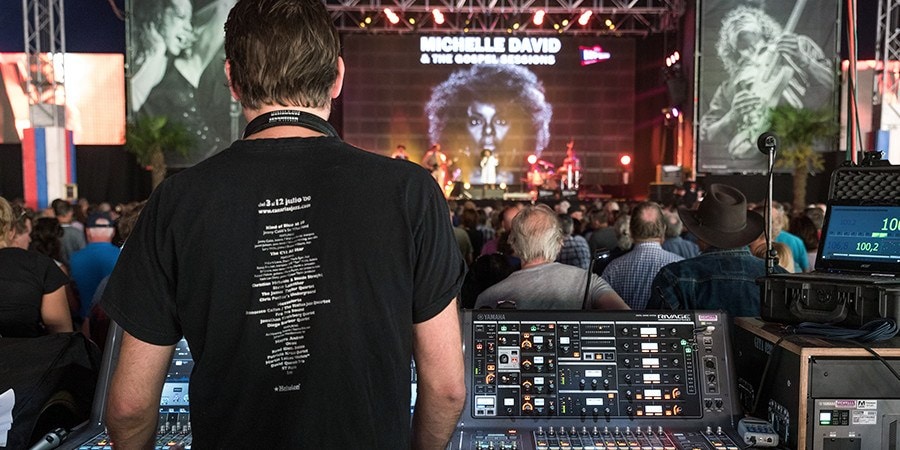 Inspired by American blues festivals, where audiences enjoy a rich diet of blues music with a side order of spare ribs, Ribs&Blues is an annual event held in the Dutch town of Raalte. This year's event saw an eclectic mix of blues, roots and rock acts mixed on a Yamaha RIVAGE PM10 system at Front of House.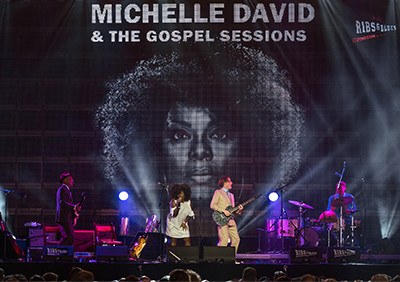 The free festival takes place each year over the Whitsun weekend, attracting over 45,000 people. This year it featured an international line-up which included blues legend Walter Trout, Golden Earring, the Beach Boys, Michelle David & The Gospel Sessions, the Red Devils, Barrelhouse and many more.
Since 2011 the festival has featured a second stage, but it was the 15 acts on the on the main stage whose FoH engineers had the benefit of the RIVAGE PM10.
Technical production for the main stage was handled by Focus Amsterdam, with the audio equipment provided by leading European rental house RentAll. Resident Focus Amsterdam engineer Gijs Schouten was present throughout the festival to mix the bands that did not come with their own engineer and to show the system to those who had not used it before.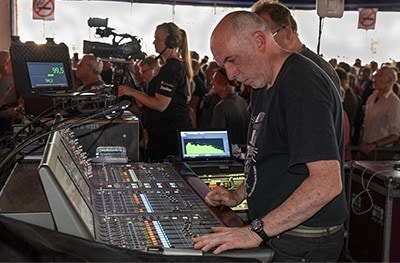 Gijs has a lot of experience with RIVAGE PM10 and observed how simple it made band changeovers at what was a very challenging event.
"There was no time for soundchecks. As soon as one band finished, their equipment was removed, the next band's gear set up and they performed straight away," he says. "It had the potential to cause many sound problems, but the easy, fast access and setup of RIVAGE PM10 meant that we encountered no issues. It was highly appreciated by the many visiting engineers."
Two engineers that were using RIVAGE PM10 for the first time were industry veteran Phil Caseberry, mixing Walter Trout, and Jurre Wieman of The Bimhuis, Amsterdam, who was mixing Michelle David & The Gospel Sessions. Gijs only had a short time to show them over the control surface, but the user-friendliness of RIVAGE PM10 meant it was easily enough time for them to get a great mix for their respective artists.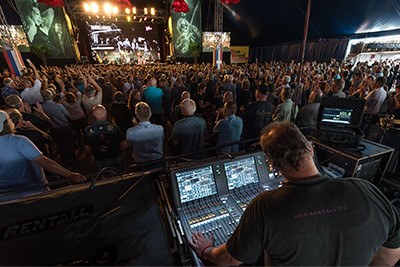 "I found it very easy to find my way around the system and we enjoyed a great-sounding show," says Jurre. Phil agreed, adding "It is a very straightforward system to mix on and the workflow, facilities and audio quality really benefit a show like this, even with the very short time that Gijs had to familiarise us with it."
Ribs&Blues was not the first music festival that RIVAGE PM10 proved its worth on and it has graced much bigger events in 2017, but in Raalte it proved that it's a great solution for festivals of all sizes.
Yamaha RIVAGE PM10 Gets The Blues At Raalte Festival