UK Production Company Subfrantic Invests In Yamaha RIVAGE PM10
UK Production Company Subfrantic Invests In Yamaha RIVAGE PM10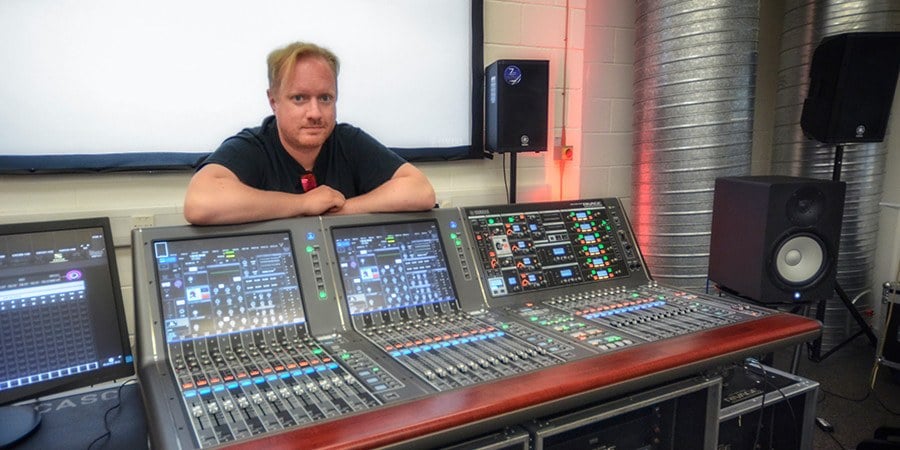 Growing UK technical production company Subfrantic Production Services has used Yamaha mixing consoles throughout its existence, thanks to their reliability, quality and flexibility. The company has now invested in a flagship RIVAGE PM10 digital mixing system, which will keep it at the leading edge of UK technical production well into the future.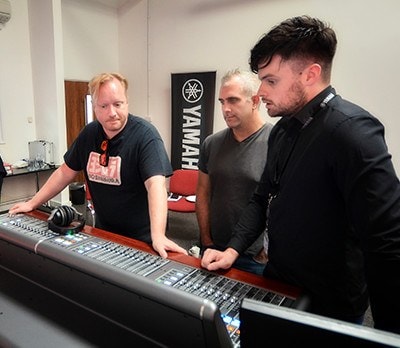 London-based Subfrantic has steadily increased its profile in the UK and overseas production markets ever since it was founded in 1993, when digital mixing for large live shows was unheard of. "At that time Yamaha's PM4000 was an industry standard, analogue Front of House console," remembers managing director Steve Davies. "It was a rare treat to find yourself behind one, although quite the opposite to realise you had to get it up some stairs."
The 2001 launch of Yamaha's digital PM1D set the live production industry on the path it continues along today. As Steve says, Yamaha was "the driving force behind the digital revolution".
"When the M7CL came along in 2005, it really changed the industry," he continues. "It was the first digital console that was considered affordable to the masses and we were part of the wave of companies that bought into it. Along with the following LS9, it turned the industry's scepticism about digital consoles around and led directly to today, where digital is the norm."
Looking for a second console for mixing the company's large format line array, Steve and his team considered various digital mixers that could meet their criteria. However, having Yamaha's new flagship RIVAGE PM10 system was, for him, "a no-brainer".
"We spent a lot of time looking at every factor surrounding the choice; we had long discussions with Yamaha about people who wanted to use it and they were all sensible engineers that we'd value working with," he says.
More than anything, it was the facilities and quality of RIVAGE PM10 that convinced Subfrantic it was the best investment.
"There are so many impressive things about it," says Steve. "Firstly it sounds amazing. It runs at 96k and the modelled Rupert Neve Designs and tc electronic units are stunning - so lifelike and accurate. The Silk processing on every channel brings things to life in a mix in an astonishing way.
"It's also so easy to use. Every Yamaha console has a familiar feel and it doesn't take long to figure out how it works. If you know your way around an M7CL or a CL series console, you will be mixing on RIVAGE PM10 in minutes.
"In addition, it's incredibly flexible," he continues. "For example you can unlink all the screens and fader banks from other areas of the desk, so multiple engineers can work on the same console, or have different sections of the console set to do different jobs. In fact, if you add an additional screen and a mouse you could have up to four people mixing the same show."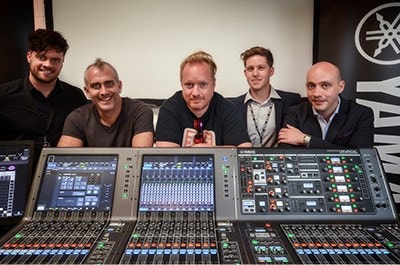 Further examples of RIVAGE PM10's flexibility are how the system's TwinLane network can run up to 400 channels over fibre, while integration with Nuendo Live over Dante for recording and virtual soundcheck (up to 144 channels) is very simple to use.
"Everything is so well thought out and designed - from major things like being able to access both monitor busses with headphone sockets on either side of the console, through to little touches like illuminated retractable headphone holders. And of course Yamaha consoles are incredibly reliable," says Steve.
Yamaha UK worked closely with Subfrantic throughout the pre- and post-sales process, offering training, technical support and making sure Steve and his team were completely comfortable with getting the most from the system, both before and after it was delivered.
"Yamaha's support has, as always, been amazing," Steve notes. "We feel valued and supported as a customer and are happy to help them raise awareness of the system and how good it is."
Only a week after taking delivery, Subfrantic had used the RIVAGE PM10 system on classical and gospel music events, where it impressed all the technical staff involved.
"We've got a couple of high profile rentals coming up and are talking to a few people both here and in the USA about supplying it for some significant tours later in the year. We also look after an event every December in Lagos, Nigeria, for over 500,000 people and both the client and I are keen to take it out there," says Steve.
"I'm genuinely delighted - at Subfrantic we jokingly refer to different desks as belonging to different staff or engineers - this one is most definitely mine! I really like how future-proof it is; for example I'm really looking forward to the next software version which will feature an emulated Eventide H3000 harmoniser amongst other things. I'm very keen to hear that.
"I could go on, but it's probably better that engineers get themselves on to a RIVAGE PM10 system and try it."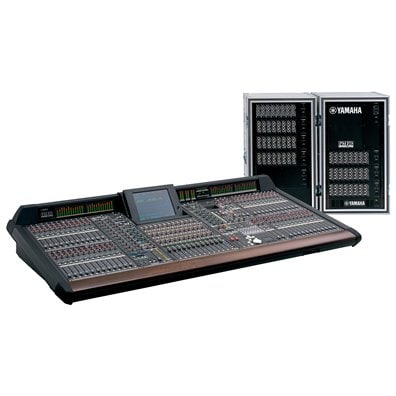 The first in the "PM Digital" series, and the mixing system that defined modern digital sound reinforcement. Version 2 features built-in Add-on Effect, remote control features, and much more.
UK Production Company Subfrantic Invests In Yamaha RIVAGE PM10