Gijs Gigs With Yamaha RIVAGE PM10
Gijs Gigs With Yamaha RIVAGE PM10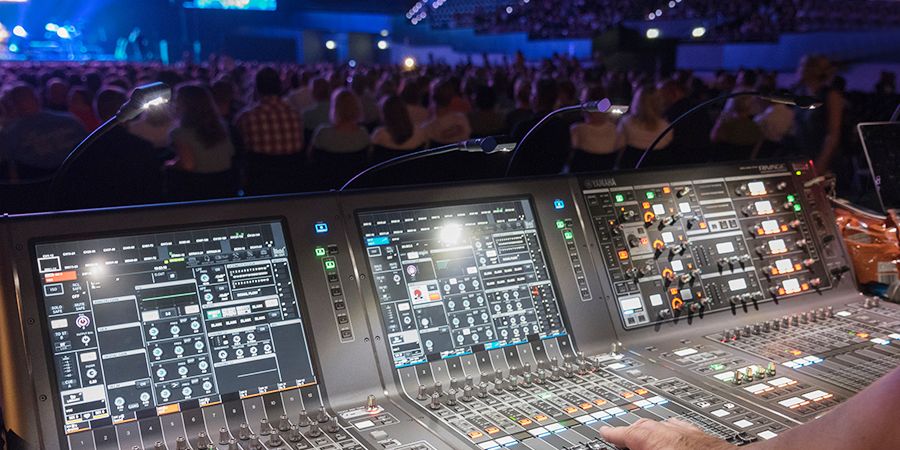 With over 30 years in the industry, Gijs Schouten is one of the Netherlands most experienced professional sound engineers. Having worked with many developments in the world of pro audio, he knows when a mixing console is 'right'. This is why he is so impressed with the Yamaha RIVAGE PM10.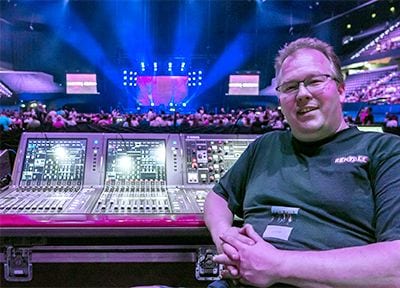 Gijs started in audio at just 14 years old, initially wanting to become a DJ but soon getting involved at his brother-in-law's home studio. In 1983 he started his career as a professional engineer, initially with Balance, a show orchestra that played many events and parties in and around the Netherlands.
By the end of the 1990s, Gijs was employed full-time at Focus in Amsterdam, one of the Netherlands leading technical production companies, where he is now one of its most experienced sound engineers.
He is currently in the middle of a very busy summer, working on shows ranging from a Christian convention with the band Casting Crowns at Rotterdam's Ahoy arena to a number of festivals, including Douwpop, Ribs & Blues and more. His console of choice is the Yamaha RIVAGE PM10, supplied by rental company RentAll.
As well as mixing individual artists, on bigger events Gijs uses RIVAGE PM10 as a master console for the combined outputs of individual band mixers, also acting as overall systems technician and assisting other engineers.
"RIVAGE PM10 is a very high quality mixing console and is very easy to use for any kind of production," he says. "One of the many things I like is that it only takes guest engineers a few minutes to familiarise themselves with it. When I am showing them its many possibilities for the first time, they see that it is very natural and intuitive to use and can mix their productions very easily.
"Of course RIVAGE PM10 also sounds very good! It is definitely my favourite console and I urge other engineers to experience it for themselves."
Gijs Gigs With Yamaha RIVAGE PM10