Russian Rapper Баста Breaks Record With RIVAGE
Russian Rapper Баста Breaks Record With RIVAGE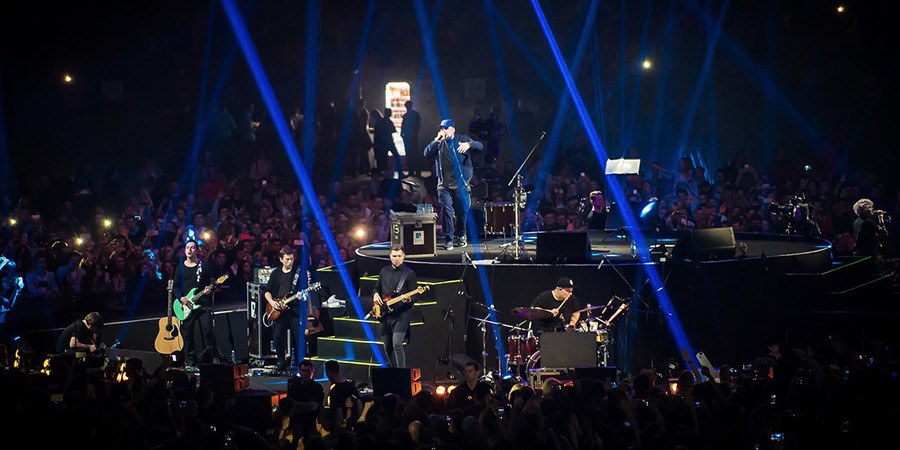 Recently top Russian rapper Баста performed in front of a sold-out, 35,000-strong crowd at Moscow's Olympic Stadium, setting a new record for an in-the-round performance by a Russian artist. Front of House sound engineer Ruslan Dmitriev naturally wanted a top class console for such a prestigious show, so he chose the Yamaha RIVAGE PM10.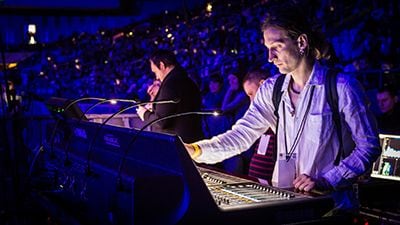 RIVAGE PM10 has already established a good reputation as a stable, reliable system in the Russian touring market. Ruslan needed a console that was big enough to manage the complex, 360° format show and also be absolutely certain that he wouldn't have any problems. Alongside the console, he also specified a PC with AIC128-D Dante interface for a 66 channel, 96kHz recording to Steinberg Nuendo Live.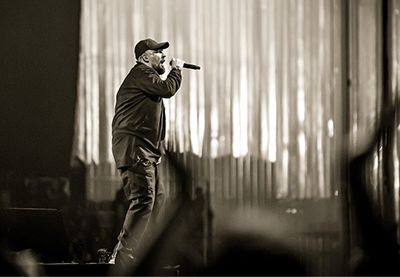 "This was the second time I had mixed a show on RIVAGE PM10 and both times I found it very easy to use," says Ruslan. "I had used the Yamaha PM5D for many years, as well as the CL series, and the RIVAGE PM10 user interface is very familiar if you know those consoles. So it took very little time to get used to it."
He continues, "I loaded the show file from the previous time I used the PM10 and, although this was a 360° format show, it did not take long to update the settings and add the extra things needed."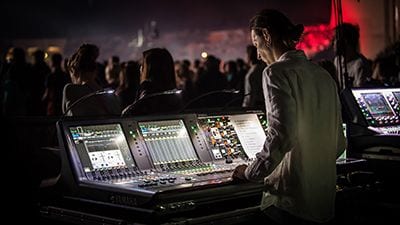 The biggest challenges for Ruslan were the acoustic reflections from around the venue and making sure that the whole audience enjoyed a big bass presence, without the SPLs from the 14 arrays of floor-mounted subs circling the stage being too high for the audience close to them.
"The whole production was a really interesting experience," he says. "RIVAGE PM10 delivers incredible sound quality - the dynamic compressor with Rupert Neve Silk sounds really cool. I also love the big faders, screens, controls and the wood strip.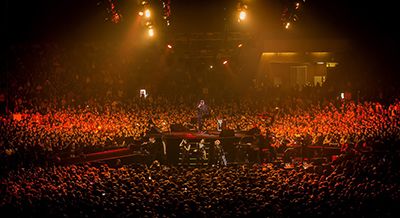 "The console both sounds and feels really high quality and it has enough 'analogue' familiarity for veteran engineers! For every future big show I will be choosing RIVAGE PM10."
"We are very pleased that Ruslan chose to mix such an important show on RIVAGE PM10 and were happy to support him throughout the production process," says Andrey Popov, senior professional audio specialist at Yamaha Music Russia. His colleague Roman Kharitonov agrees, adding, "The record-breaking concert was a huge success and it was very gratifying that RIVAGE PM10 was chosen to play a vital role in it."
Russian Rapper Баста Breaks Record With RIVAGE