Relative Benefits - Yamaha Helps Tante Sjaar To Help Rotterdam's Vulnerable And Underprivileged
Relative Benefits - Yamaha Helps Tante Sjaar To Help Rotterdam's Vulnerable And Underprivileged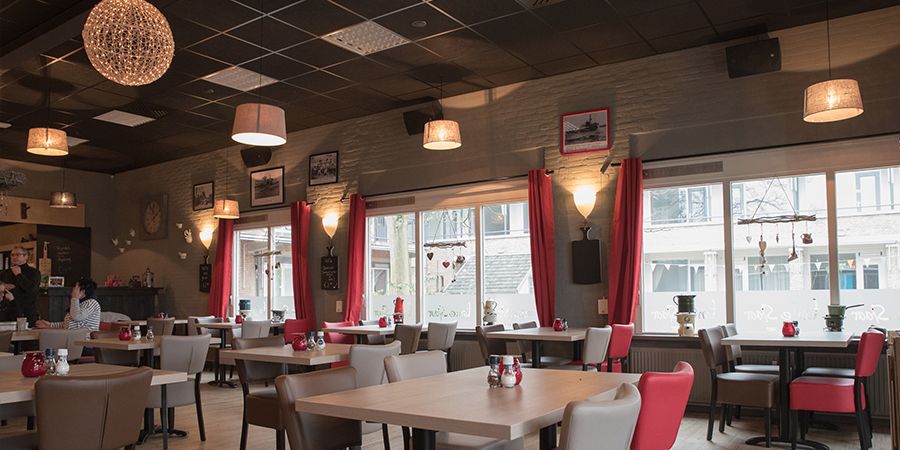 In times when the isolation of the elderly and underprivileged is of increasing concern, providing facilities for them to meet and interact with other people should be a key part of social planning. A Yamaha audio system has recently been added to assist one such project in the Charlois district of Rotterdam, Netherlands.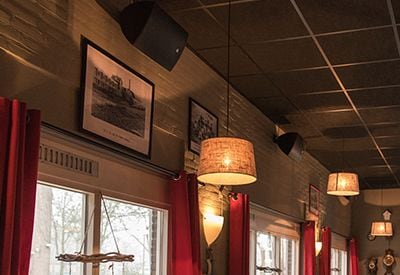 Tante Sjaar (Aunt Sjaar) is a non-profit organization run as an initiative by the Netherlands Bavo Europoort psychiatric hospitals, in cooperation with Rotterdam's Woonbron housing association and De Nieuwe Nachtegaal (The New Nightingale) social care organisation. Tante Sjaar's main role is to provide a 'meals on wheels' service for people who are unable to cook for themselves. But its kitchen on Albatroslaan also has a café / restaurant, where students can learn and work, as well as offering a useful day care facility.
"We are an extra living room for the residents of Charlois, where people can enjoy activities like having a cup of coffee and a homemade cake, reading the newspaper in peace and quiet, playing cards with neighbours or enjoying an affordable dinner with their family," says Tante Sjaar manager Frank Radder.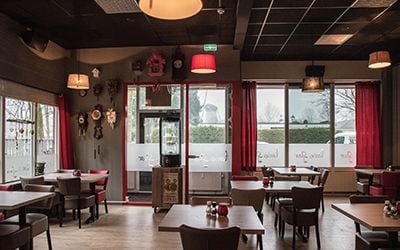 The venue also hosts a wide range of organised activities, from educational classes and presentations to parties and dances. A concertina wall can divide the space, allowing the most flexible use of it.
Frank and Anastas Kapogiannis of Marvellous Sound Systems were commissioned to install a background music system into Tante Sjaar, choosing Yamaha Commercial Installation Solutions (CIS) products for their quality and reliability. Initially four wall-mounted VXS8 loudspeakers were installed, powered by an XMV8240 power amplifier. The heart of the system is an MTX3 matrix mixer/processor, controlled from a DCP1V4S unit.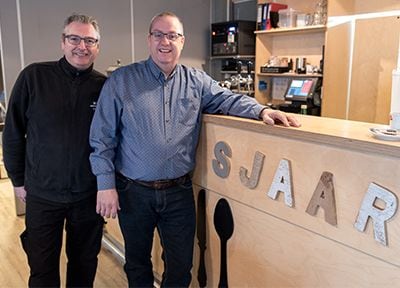 "The system is used for background music, but also for speeches, announcements at events, etc," says Anastas. "We had done several previous installations with VXS8s, all of which have been very successful. The VXS8s simply sound and work great! The client's initial budget was quite limited, but they are so pleased with the VXS8s that we have been asked to install more."
He continues, "Another advantage of the Yamaha CIS products is that programming the MTX3 is very easy, but it makes the system very versatile."
In addition a Yamaha PA system features on the small stage in Tante Sjaar, comprising a pair of DBR12 full-range loudspeakers, DXS15 active subs and an MG12 mixer.
"Our aim is to bring people together, to bring something positive to both them and to wider society," says Frank Radder. "The Yamaha audio systems help us to entertain and inform our guests. They help us to spread the message that, for fun and good food, Tante Sjaar is the right place to be!"
Relative Benefits - Yamaha Helps Tante Sjaar To Help Rotterdam's Vulnerable And Underprivileged