Yamaha RIVAGE PM10 Stars At New Rimini Show
Yamaha RIVAGE PM10 Stars At New Rimini Show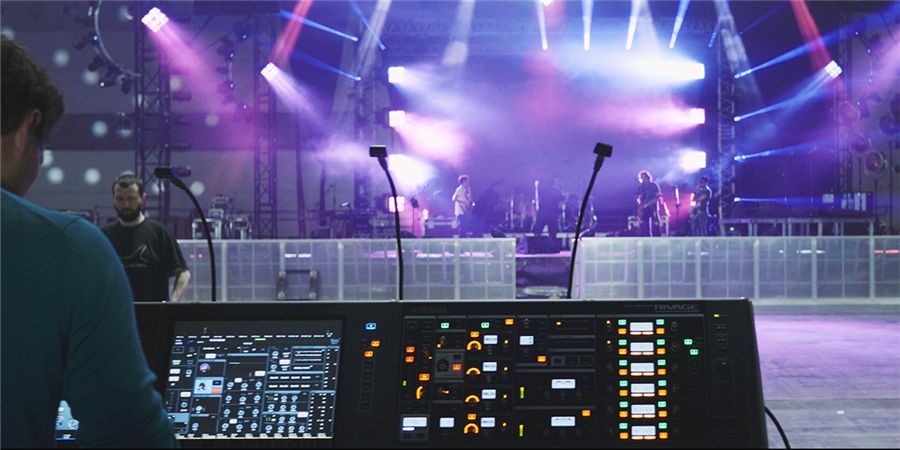 Three days in early May saw Rimini's Fiera exhibition venue play host to Music Inside Rimini (MIR), a brand new trade show for innovation in sound, lighting and video technology. Four of the venue's halls hosted hands-on audio mixing sessions, where a pair of Yamaha RIVAGE PM10 mixing systems were the stars of the show.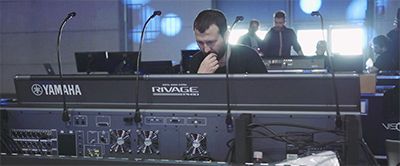 "Taking place from 7th - 9th May, MIR featured themed areas including audio, AV equipment, lighting, lasers, staging and nightclub décor. Four halls were hosted by Live You Play, an innovative showcase where manufacturers could demonstrate their products by inviting visitors to try them out with artists performing live on real stages.
Yamaha Music Europe and Nexo worked together to supply a comprehensive audio system for one of the halls, inviting front of house and monitor engineers to mix a nine-piece band of professional musicians.
Yamaha supplied two RIVAGE PM10s, each comprising a CS-R10 mixing surface, DSP-R10 DSP engine and a wide range of I/O options.
"This was a great opportunity for front of house and monitor engineers to try mixing a live band with RIVAGE PM10 in a real-world situation, but with the support of our product specialists to guide them and to answer any questions," says Nicola Zucchino, Sales Director of Pro Music and Pro Audio at Yamaha Music Europe - Branch Italia.
Each mixing session lasted about 30 minutes, enough to give engineers a brief taste of the massive capabilities of RIVAGE PM10. After this they could discuss opportunities for more in-depth experience and training with the Yamaha staff.
"The sessions were extremely popular," says Marco Giovanetti, Yamaha Product Specialist and Field Application Engineer. "The RIVAGE PM10 system was in very heavy use throughout MIR and it was as reliable as you would expect. The sessions helped to raise the profile of the system in Italy and we have had many follow-up enquiries."
Yamaha RIVAGE PM10 Stars At New Rimini Show