Sydney Symphony Orchestra and Coda Audio Services first to mix on Rivage PM10 in Australia
Sydney Symphony Orchestra and Coda Audio Services first to mix on Rivage PM10 in Australia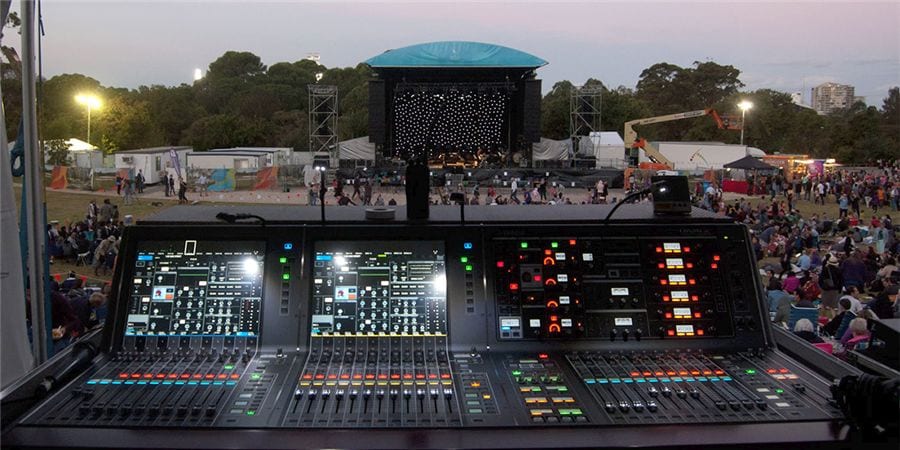 For 10 years, Sydney's Coda Audio Services have provided sound reinforcement services for the annual Sydney Symphony in Parramatta Park concert, provided by the Parramatta Park Trust. For 2016, the SSO was joined by famed jazz musician James Morrison and Yamaha drums artist, Gordon Rytmeister for the free, family-fun performance.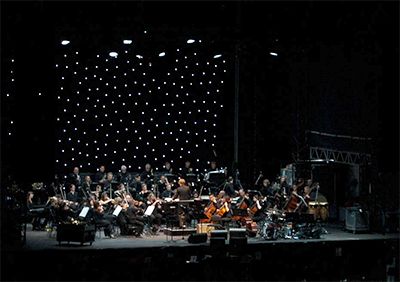 The timing of this event coincided with the arrival of the very first shipment of Yamaha's new flagship digital mixing system, the Rivage PM10 and, after a short familiarisation session, rehearsals commenced for an 8pm curtain call.
"We found the Rivage system easy and straight forward to set up as required. There were only a couple of moments of referring to the manual to work something out. Our familiarity with other Yamaha consoles, including our CL systems, ensured a smooth transition" says Michael Wilkie, Director of Coda Audio.
The system deployed for the event consisted a single CS-R10 at front-of-house with a fully loaded RPio622 on-stage housing an array of RY16-ML-SILK Hybrid Microphone Preamplifier cards. A further 32 microphone inputs were provided courtesy of a RIO3224D running at 96kHz, connected to the new HY-144D high-capacity Dante expansion card. Outputs to the main PA were connected via AES using a RY16-AE interface card.. Monitor duties fell to a Yamaha CL1 console whilst Dante Virtual Soundcard coupled with Steinberg's Nuendo Live DAW provided a simple multi-track recording solution.
Mr Wilkie adds: "Connection from front of house position (some 60 metres distance) to the stage was via our 150 metre quad multi-mode fibre cable. We patched in & out of the duo connectors at each end to enable this. All monitor sends to stage were controlled by a Yamaha CL1 console with stems sent from the PM10 across the TWINLANe network and output into the Dante world from the HY144 Dante card in the RPIO622's 2nd slot."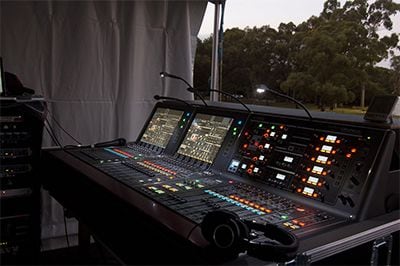 A top-tier design requirement for Rivage PM10 is sonic perfection. This starts with the newly-designed Hybrid Microphone Preamplifier with Yamaha VCM modelled Rupert Neve transformer circuitry and SILK processing. Extensive channel EQ and dynamics processing deliver extremely musical, expressive sonic control whilst further processing is the result of development and collaboration with Rupert Neve Designs, TC Electronic and, in a future update, with Eventide.
Des O'Neill, Sound Engineer for the Sydney Symphony Orchestra, had this to say of his first experience working with the Rivage PM10: "When Michael Wilkie, from Coda Audio, approached me to see if I would like to use the brand new Yamaha Rivage PM10 on an outdoor concert with the Sydney Symphony Orchestra, I jumped at the opportunity.
"When working with a symphony orchestra live, there is rarely, if ever, any time allocated for a sound check, usually it's a rehearsal quickly followed by the concert performance. With over 100 microphones to wrangle, it is crucial to be able to access any component of the mix at any time, quickly. The Rivage PM10 facilitates this well with its surface layout, there is a button or rotary encoder for each channel component as well as these parameters being available on the touchscreen.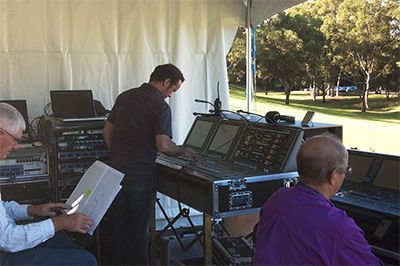 "This console has a lot of plusses. There are a wide range of creative tools, like Silk Red and Blue, four EQ types on each channel and a selection of dynamics processors available as plugins. Silk opens up great possibilities in terms of different sonic textures available. Using the PM10 at the recent Sydney Symphony Orchestra outdoor concert, I feel that I only scratched the surface when using the Silk feature. Creatively, this is something that would really add to the overall tonality of live orchestral performances."
Mr Wilkie sums up the successful deployment of Australia's first Rivage PM10: "As we have come to expect from Yamaha pro-audio products, once the equipment was configured and set up correctly, there were no unexpected hitches. It just worked."
Sydney Symphony Orchestra and Coda Audio Services first to mix on Rivage PM10 in Australia