Clair Takes First Two Yamaha Rivage PM10s
Clair Takes First Two Yamaha Rivage PM10s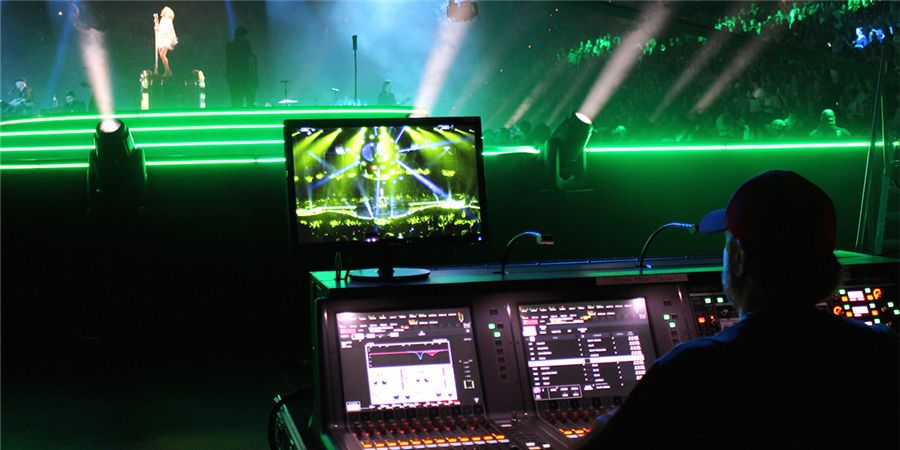 CLAIR Global (Lititz, PA) has taken delivery of the first two Yamaha Rivage PM10 Digital Audio Consoles to hit U.S. soil. Both consoles are currently being used at front of house and monitors for Carrie Underwood's "The Storyteller Tour".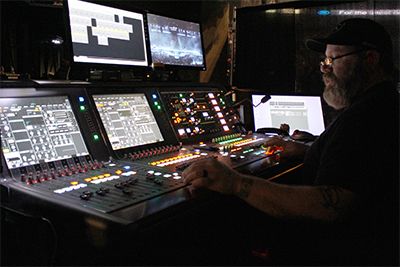 CLAIR Global is one of the most recognized companies in the live touring and sound installation industries, and most recently expanded into live entertainment production with the development of Rock Lititz, a purpose-built production rehearsal facility.
The CLAIR Global decision to purchase the first two PM10s was based on the desire to continually advance the entertainment experience and the company's long history with Yamaha consoles. "We are honored to have the first two consoles and introduce them on such a high profile tour, states Todd Hudson, VP of Operations, CLAIR Global. For years we have been delivering Yamaha consoles to our clients; we trust their products."
The new flagship RIVAGE PM10 significantly increases the quality and versatility necessary in a live sound environment, inheriting features from the renowned PM Series. Evolved features and performance define yet another milestone for Yamaha sound reinforcement consoles. The PM10 system is comprised of the CS-R10 control surface, DSP-R10 DSP engine, RPio622 I/O rack, three types of RY cards, and two types of HY cards providing the flexibility to configure and ideally match the scale and functional requirements of any application.
"My first thought is that I love this console; it's amazing to get around on, states Front of House Engineer for Carrie Underwood, Kirk 'Eek' Schreiner. The Yamaha PM10 is the first digital desk that sounds analog to me. Using the transformers and Silk, I definitely noticed a huge difference when I combined the two, having them both on."
The foundation for the superior sound of the PM10 is a newly developed Hybrid Microphone Preamplifier design with an analog section that represents the Yamaha Natural Sound concept in its most advanced form. In the digital stage, evolved Yamaha VCM digital modeling technology recreates the characteristics of Rupert Neve Designs transformer circuitry and acclaimed SILK processing to achieve an extraordinarily musical, spacious sound.
Cam Beachley, Monitor Engineer for Carrie Underwood, has been on the PM10 since the beginning of the year "It's super easy to get around on, intuitive, and sounds amazing, states Beachley. With transformers on every channel, you can definitely hear the difference. Not so much width as field of depth." He's mainly using the Portico EQ, his favorite, 'a nice flavor' on some acoustic instruments like the fiddle and mandolin. "The band thinks the PM10 is absolutely amazing, with studio quality sounds."
Clair Takes First Two Yamaha Rivage PM10s