Yamaha CIS Gets Sporty With Leclerc
Yamaha CIS Gets Sporty With Leclerc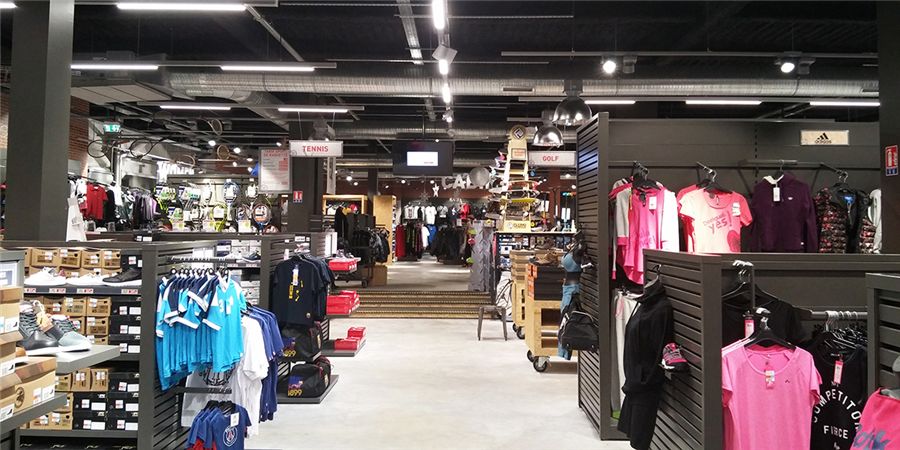 Hypermarket chain E.Leclerc is one of France's biggest retailers, with nearly 600 outlets and a total of 138 in other countries. The company has a number of specialist outlet chains including Leclerc Sport, which recently installed a Yamaha CIS background music system at its new Langon store.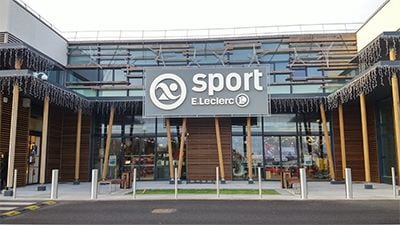 Located 50km (31 miles) south-east of Bordeaux, Langon's Moléon Centre Commercial (Retail Park) is home to several Leclerc outlets. The new Sport store's background music system was specified by AV specialists Sidev France and installed by local systems integrator LcePro.
It comprises 14 VXS5 and 13 x VXS8 loudspeakers, mounted on ceiling rails throughout the single-level store, powered by an XMV4280 multi-channel amplifier, with control by an MTX3 matrix mixer. Music is sourced from multimedia files and music playlists, which are remotely updated by LcePro.
"Leclerc is a very prestigious name in French retail, so the system had to deliver excellent audio quality and optimal sound coverage throughout the store," says Frédéric Borde of Yamaha France. "Sidev chose the Yamaha CIS solution because it delivered the quality that Leclerc demanded, with the reliability that Yamaha is renowned for."
Yamaha CIS Gets Sporty With Leclerc