Life's A Mall For Yamaha At Centro Commerciale Campo dei Fiori
Life's A Mall For Yamaha At Centro Commerciale Campo dei Fiori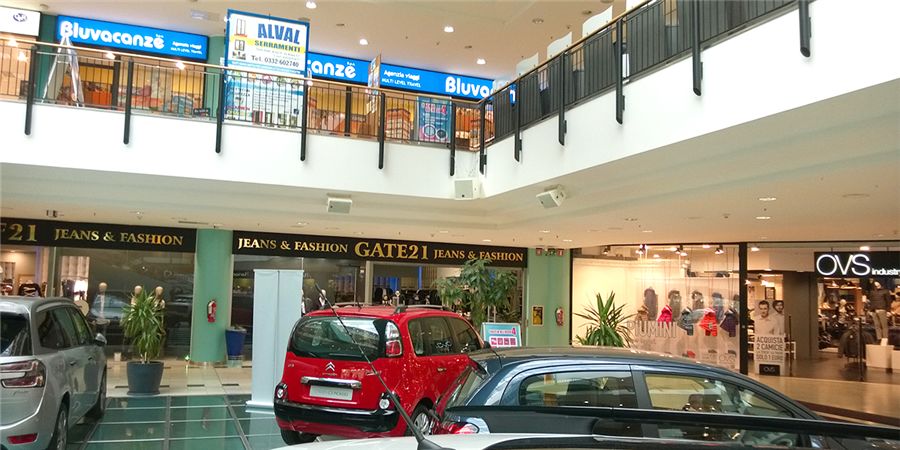 With traders seeking to keep shoppers within the retail environment for as long as possible, nowadays shopping malls have become almost as much multi-purpose entertainment spaces as they are places for buying things. Essential to this remit is high quality audio which, in an ever-increasing number of Italian malls, is entrusted to Yamaha.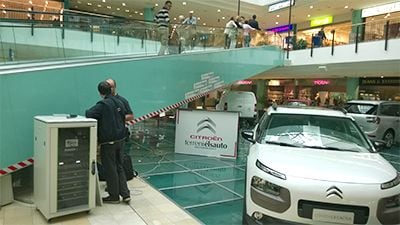 The latest Yamaha installation is at the Centro Commerciale Campo dei Fiori in Gavirate, Lombardy. Constructed on over five floors, the usual array of shops and a supermarket is complemented by a range of bars and restaurants. On the ground floor, a large, central space is used for entertainment and promotional events.
The mall's management was unhappy with the existing distributed audio system, because of its low SPL, inferior audio quality and limited speech intelligibility. Bologna-based Rokepo was contracted to replace it and, at the same time, was asked to provide a new, separate sound reinforcement system for events on the ground floor.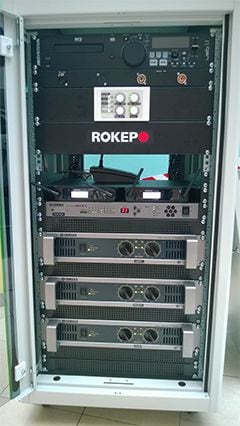 For the distributed audio system, Rokepo project manager Matteo Landini specified 65 Yamaha VXC6W ceiling loudspeakers, powered by XMV4280, T5N and XP3500 power amplifiers in 100v bridged mode, with two MTX3 matrix mixers for signal routing and zoning, the system controlled by a DCP1V4S digital control panel.
For live events, Matteo chose a system comprising four Installation Series IF2108W full-range loudspeakers, mounted just beneath the balcony surrounding the central area, and a pair of IS1112W subs, mounted on the balcony front. Powered by P7000S and P2500S amplifiers, control is via another DCP1V4S and an iPad running Yamaha's WirelessDCP app. A Shure radio microphone system completes the setup.
"Choosing Yamaha meant that the customer was assured of a system that delivered quality without compromise and systems that are very easily managed and controlled, delivered at a great quality:price ratio," says Matteo.
"It's a great example of high quality distributed audio and live event systems, which are both extremely flexible, thanks to Yamaha's MTX routing and ease of system control."
Life's A Mall For Yamaha At Centro Commerciale Campo dei Fiori