Yamaha Hits New Heights At InterContinental Hotel, Davos
Yamaha Hits New Heights At InterContinental Hotel, Davos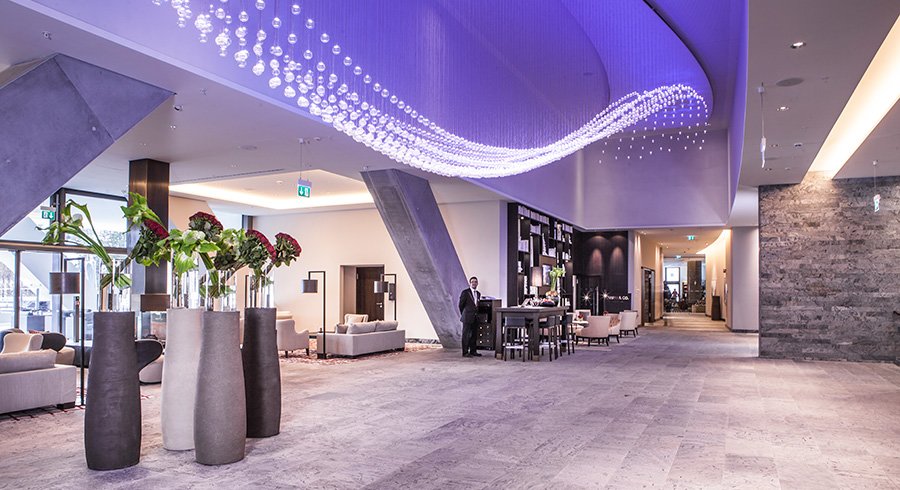 Set high in the spectacular Graubünden Alps, 1600m above sea level, the new InterContinental Davos luxury hotel offers the very best of Swiss hospitality and business facilities. A major Yamaha audio system has been installed to deliver the optimum in sound quality and flexibility.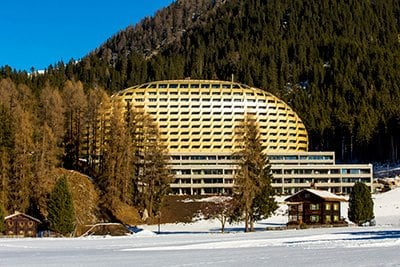 The hotel features 216 rooms, 25 suites, nine meeting rooms, a business centre and conference facility, fitness centre, spa and three restaurants. With extensive alpine views, the hotel's state-of-the-art facilities are matched by the extensive Yamaha audio system.
The system was designed and the equipment chosen by German AV company Macom, working closely with the hotel builders TU Arge to guidelines supplied by InterContinental Hotels. Hünenberg-based AVS Systeme AG was appointed to supply and install the equipment.
The system features 107 VXC6W, 16 VXC4W, 10 VXC8W and two VXS5W Yamaha CIS series loudspeakers, which are installed throughout the public areas of the hotel. These include the meeting rooms and ballroom, which doubles as a conference venue. Powered by 23 XMV4280, 10 XMV4140 and one PC6501N power amplifiers, the zoned system is fully integrated into a Dante network and managed by two Yamaha DME64N and one DME24N digital mixing engines, plus two MTX3 matrix processors.
A total of nine Dante-MY16-AUD interface cards are fitted to the DME units, with an AIC128-D Dante accelerator card also part of the system.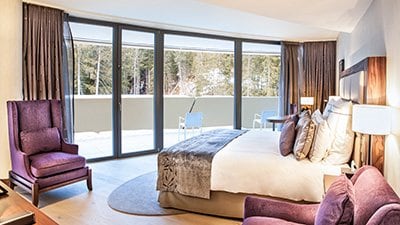 One of the DME64Ns is installed in the ballroom, fitted with a Dugan-MY16 auto microphone mixing card for conferences. An LS9-16 digital mixing console and BD-A1010 Blu-Ray player are also provided.
Habegger AG is subcontracted to operate the hotel's entertainment AV facilities and the company has a second LS9-16 and a separate PA system on site for bigger events.
"We are very pleased that Yamaha audio equipment was chosen for the InterContinental Hotel, Davos," says Tobias Weich, Sales and Marketing Manager, Commercial Audio at Yamaha Music Europe GmbH. "InterContinental Hotels strive to deliver the very best quality, an aim matched by Yamaha's development of the CIS Series. This project demonstrates that the CIS Series is the right solution for customers who demand the best quality installed audio."
Yamaha Hits New Heights At InterContinental Hotel, Davos