Yamaha CIS Loudspeakers Aid The Art Of Composition
Yamaha CIS Loudspeakers Aid The Art Of Composition
Rotterdam-based Codarts is a university providing professional arts education in music, dance and circus performance. With very high standards to maintain, when the establishment's composition department needed to invest in new loudspeakers for its classrooms and studios, Yamaha's CIS series was the perfect choice.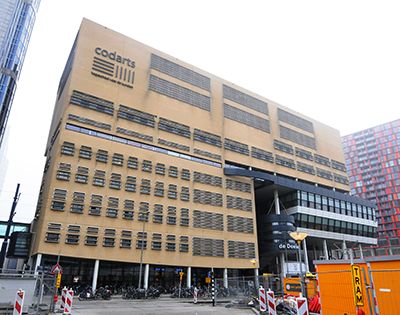 Codarts courses have an excellent reputation. With a staff:student ratio of around 1:3, a very high standard of teaching is maintained, the university attracting students from around 50 different countries.
The music study programmes offer a broad range of study areas, attuned to the demands of the international professional field. Central to the composition department is the ethos of encouraging creative ability and a personal composing style.
To continue to allow students to study the details of their own and others' compositions in the greatest detail, up-to-date loudspeakers were needed in the department's studios and teaching rooms. To achieve this, Codarts technical manager Gerben van der Weert and René Uijlenhoet, teacher of electronic composition, conducted extensive listening tests with audio supplier Bert Rozenbeek of Pro Audio Engineering (Rotterdam).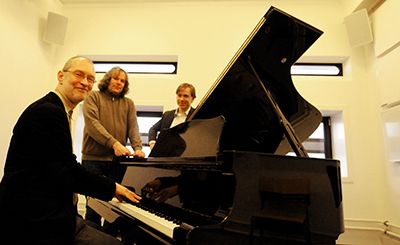 The Codarts conservatory has many Yamaha musical instruments and a number of LS9 digital mixers in different locations, so Yamaha's Commercial Installation Solution series loudspeakers were an obvious choice for the listening tests.
"We chose the VXS8w speakers, in a décor-matching white finish, because they sound very good, have an excellent dynamic range without any distortion at high levels and are very cost-effective for the quality they deliver," says Gerben.
"They are intensively used by students and so the built-in overload protection is much appreciated!"
The VXS8 loudspeakers have now been installed in a number of rooms, with Gerben confirming that more will be installed in other Codarts studios in the near future.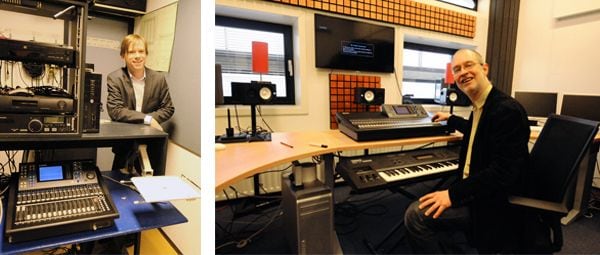 Left: Gerben van der Weert in the control room of he Codarts studio theatre, with Yamaha LS9 console
Right: René Uijlenhoet in a Cadarts composing studio, with Yamaha HS series monitors and LS9 console
Yamaha CIS Loudspeakers Aid The Art Of Composition