CLR Series
Synthetic Reeds for Clarinets
Original Yamaha Material and Shape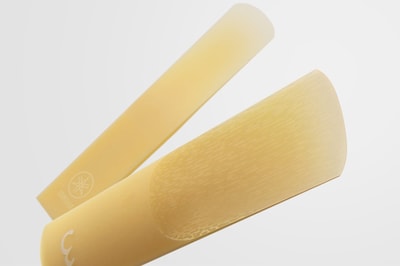 Original Yamaha Material and Shape
In addition to easy playability and sound production, these synthetic reeds give beginning players low resistance with appearance and texture that are similar to natural reed.
1) Material: A new formulation based on fibrous material. Similar tone to natural reed.
2) Texture: Simulated reed texture for natural feel. Similar look and feel to natural reed.
3) Shape: Original shape with central rib. Well-balanced playability throughout the instrument's range.
4) Heat treatment: Synthetic reeds are fully heat treated. Deep tone and smooth sound production.
5) Engraved reed number: The reed number is laser-engraved on the outer surface. Durable, Legible marking. (The Yamaha logo is engraved in the inner surface)
High Durability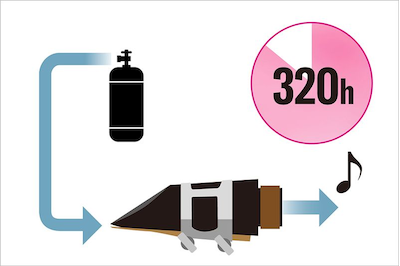 High Durability
Yamaha synthetic reeds have been tested for a full 320 hours of playing time, approximating 8 months of real-world use*. No changes in stiffness or shape were detected even after 320 hours.
The durability contributes to reduce the cost spent for reeds, which will make Yamaha Synthetic Reed more affordable than cane reeds.
* 2 hours per day, 20 days per month.
Totally Safe in the Mouth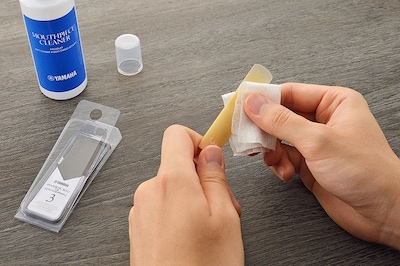 Totally Safe in the Mouth
Yamaha synthetic reeds contain no toxic substances* and can be effectively cleaned and disinfected with mouthpiece cleaner or similar to ensure that they are always safe and sanitary.
* Tested according to Japan's Ministry of Health, Labour, and Welfare standards, and fully compliant with Japanese, European, and American regulations.
Ready for Use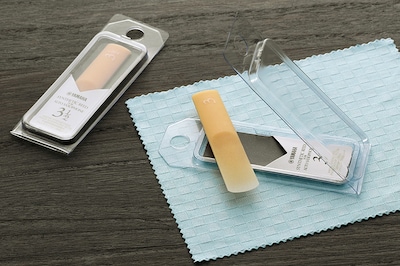 Ready for Use
There is no need for seasoning reeds. In addition, the plastic package and paper case in which Yamaha synthetic reeds are sold can be used as a convenient reed case. The paper case is water resistant and will not soften or tear if used to store a moist reed.