---
A new flagship drum module that inspires creativity
The DTX-PROX is a new flagship drum module that allows any drummer to intuitively customize its high quality sounds. Featuring real sampled drum sounds and real room ambience, sampled in world renowned studios, KIT MODIFIER knobs that allow you to easily and dramatically change sounds with a simple turn, and LED rotary faders that allow you to intuitively change any settings, the DTX-PROX gives form to your inner drumming creativity.
---
Real sounds that drive the drummer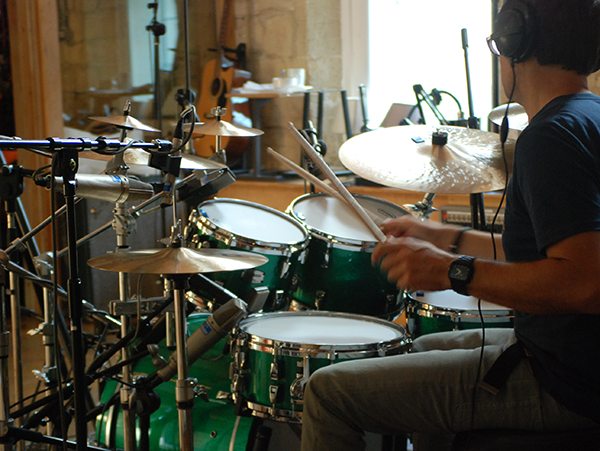 Real sounds that drive the drummer
No compromise has been made in recording the sound of the instruments themselves. The DTX PROX sounds have been fine-tuned to naturally follow the drummer's performance and allow for maximum expression.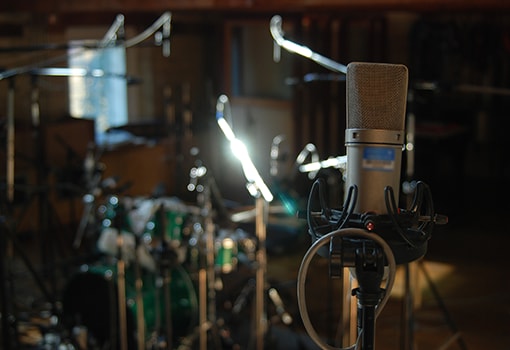 The acoustic drum sounds built into the DTX-PROX are all real sounds recorded in some of the best recording studios in the world. As well as recording the direct drum sounds though, the unique natural room ambience of the studios where they were recorded was also sampled.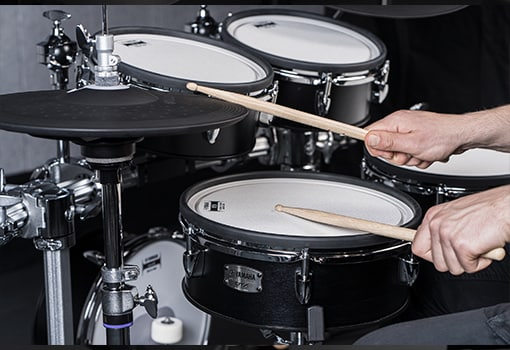 Performances by leading Yamaha drums artists were recorded and mixed by a team of recording engineers to give the final instrument samples. The project sound director, an electronic musical instrument development professional, specified exacting recording techniques to capture the full detail of each drum and cymbal, from the initial attack, until the very end of the natural sound.
The Drum pads, the drummer's interface with their instrument, have been carefully matched to the DTX-PROX Module to offer excellent expressive capabilities.
Intuitive functionality that stirs creativity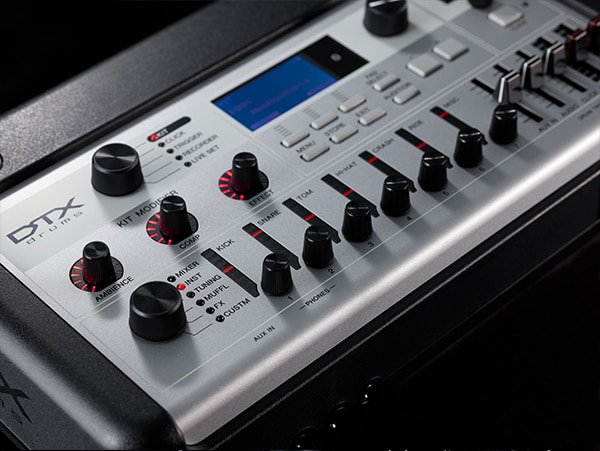 Intuitive functionality that stirs creativity
The Kit Modifier and LED rotary fader featured on the DTX-PROX offers drummers limitless possibilities for their creativity.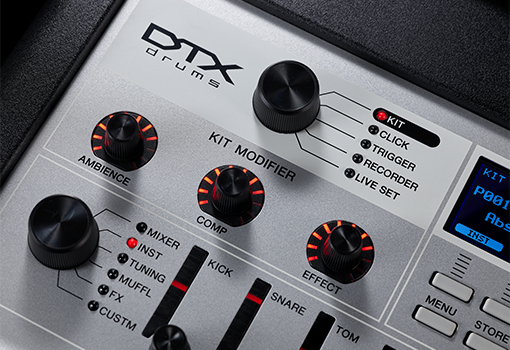 The KIT MODIFIER knobs condense the sound creation know-how that Yamaha has accumulated over decades into three knobs: AMBIENCE, COMPRESSION, and EFFECT. A wide range of tonal possibilities are available thanks to Yamaha engineers — from the natural sound of acoustic drums, through to processed live performance sounds, to heavily effected sounds.
The AMBIENCE knob controls the natural ambience and reverb of the drum kit sound. On acoustic drum sounds, the AMBIENCE MODIFIER controls the real recorded natural ambience from 0-50%. When turned up higher than 50%, high quality digital reverb is also introduced to the sound. The COMP and EFFECT knobs utilize the "1-knob" control technology featured in many Yamaha PA products.
The COMP adds one-knob compression to the whole kit mix, from subtle to very obvious, while EFFECT controls the mix of the two internal effects processors. The processors are fully adjustable and have a long list of available effects to choose from.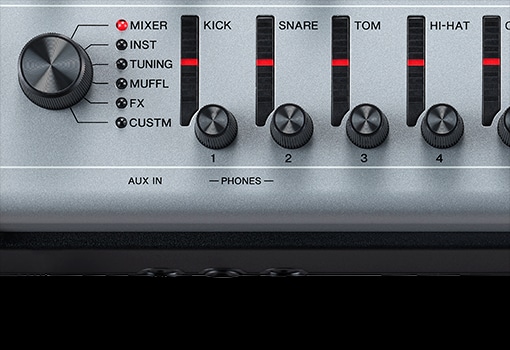 Seven LED rotary faders can be used to change the parameters of all the instruments. With the fader select knob, you can select your preferred option from six presets (with 14 sub presets) and control it intuitively with the LED rotary faders.
Additionally, the LED rotary faders can be used to control connected external MIDI devices and DAW software, in studio and live situations.
Everything a drummer needs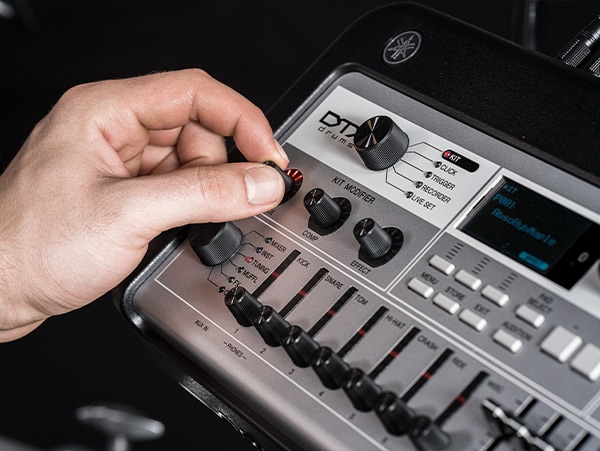 Everything a drummer needs
The DTX-PROX is suitable for everything from playing at home, to performing live and recording.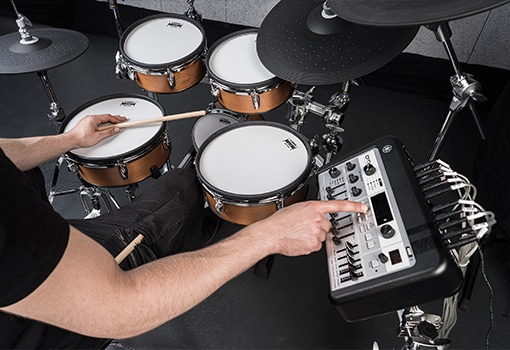 It's equipped with 8 INDIVIDUAL OUTPUTS and a matrix that allows routing to any output. The AUX IN jack sockets can receive the monitor signal from a PA system and can also be routed to different locations. The USB port can be directly connected to a computer or smart device with a cable to send and receive audio and MIDI. Furthermore, it's equipped with MIDI IN/OUT to allow you to connect MIDI devices. The Bluetooth function* allows you to easily connect smart devices, and you can also record your playing, and audio from other devices, to a USB flash memory.
*Availability of Bluetooth audio varies by country.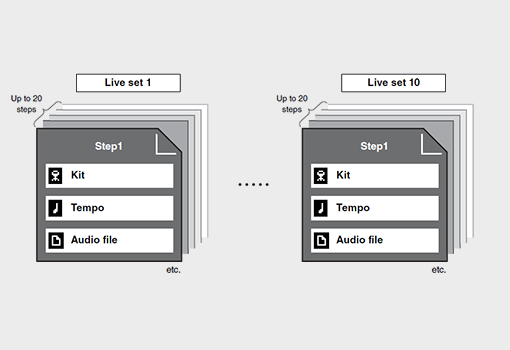 The new "Live Set" function allows you to freely arrange and configure various combinations of kits, tempos, and audio files and backing tracks, and recall them with a single touch. You can also create various click setups to accommodate different playing needs.
Easy recording, editing, and sharing with the app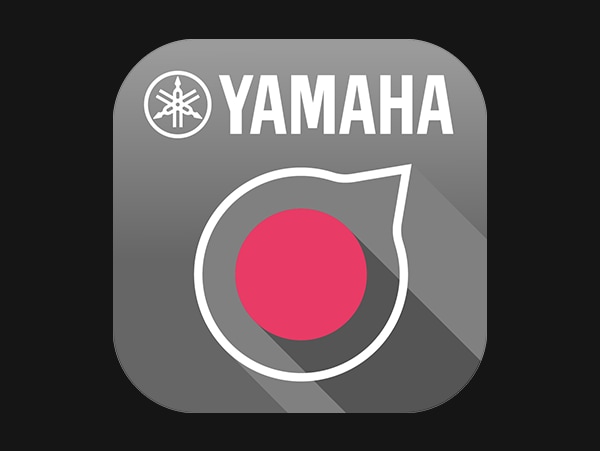 Easy recording, editing, and sharing with the app
The DTX-PROX is compatible with the iOS/Android Rec'n'Share App, allowing you to play along with music tracks, and efficiently practice your songs.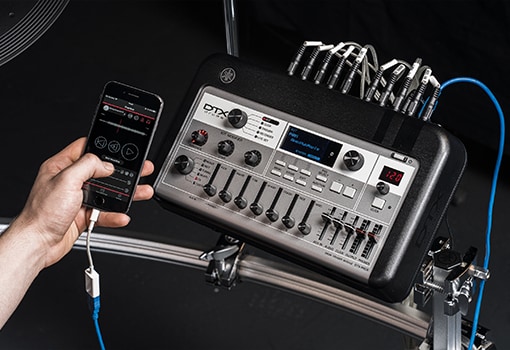 The app allows tracks to have their tempo changed, a click track can be added to tracks without one, and sections of the audio can be looped for easier practice. These and other functions let you practice more efficiently with your favorite songs.
The Rec'n'Share App can also be used to record your playing, but it also allows drum videos to be quickly and easily made, by using the audio from the DTX-PROX, and the video capture of the attached device. Videos can be trimmed and edited, mixes changed, and the final result can be easily shared directly from the app.
* Please refer to the following page for details on how to connect smart devices, and a list of compatible devices.
DTX10 Series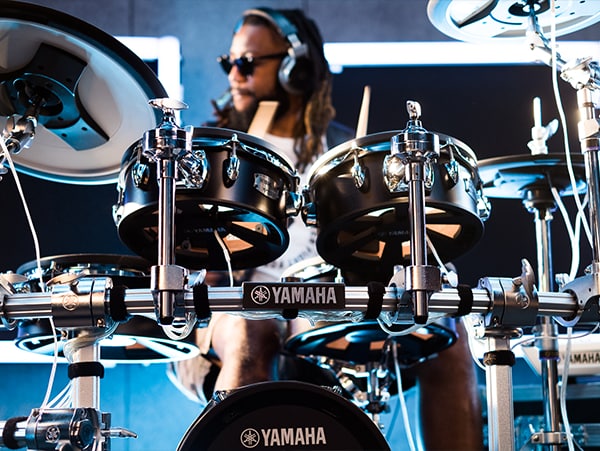 DTX10 Series
Who is it for?
- Drummers who demand flagship performance with an undeniable stage presence.
- Drummers who need to record or produce music at home.
- Drummers who want, and enjoy, flagship sound and functionality.
What are the benefits?
- A flagship sound module with high-definition sound and sophisticated functionality.
- Beautiful acoustic drum shells and color finishes.
- A choice of two types of head material for optimum playing response.
Farger og finish som vist kan variere fra de aktuelle produktene.