Superbly Playable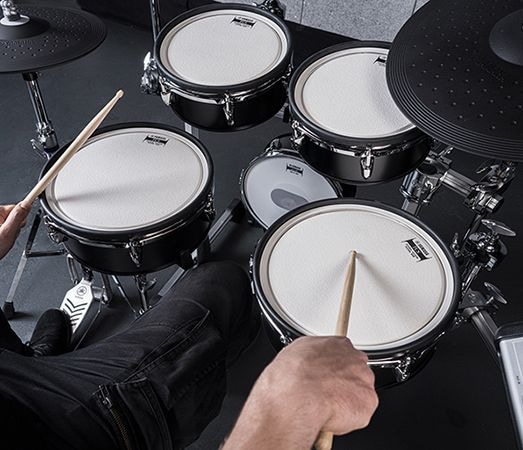 Superbly Playable
Reproducing the way an acoustic drum behaves when struck is a key factor in the playability of electronic drums. Our electronic drums feature a sound module that captures and reproduces the full range of sound from the initial attack to the final cutoff, all based on samples of authentic drums tuned by skilled engineers and drummers. Yamaha has undertaken an exhaustive investigation of how drums respond when hit, leveraging this information to achieve a truly faithful representation of drum kit behavior. Moreover, professional drummers from around the world have evaluated the performance of the DTX-PROX, allowing Yamaha to improve its expressive capabilities still more. Yamaha's expertise as a manufacturer of musical hardware has allowed us to offer combinations of expertly crafted modules and pads that deliver superb playability.
Original TCS heads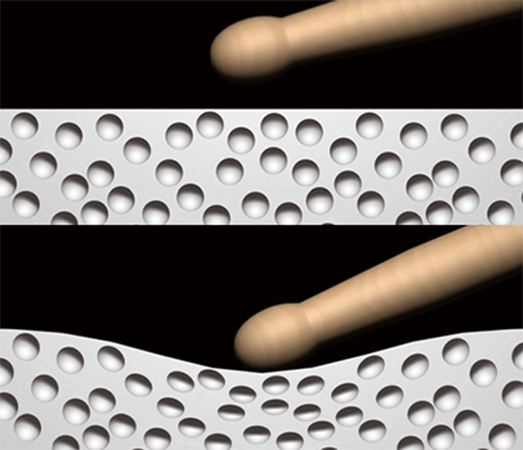 Original TCS heads
Yamaha TCS (Textured Cellular Silicone) heads use a foam silicone material that contains numerous air bubbles, providing accurate firmness and rebound. The air bubbles inside serve as a cushion, softening the impact sound and reducing strain on wrists and elbows. The head surface is just like that of a coated head, and prevents the sticks from sliding.
Additionally, a unique floating structure is employed to prevent the head and body parts from coming into direct contact. No vibration is transferred to other parts of the head, and thus quietness and sensitivity are improved.
Live Set function that instantly recalls settings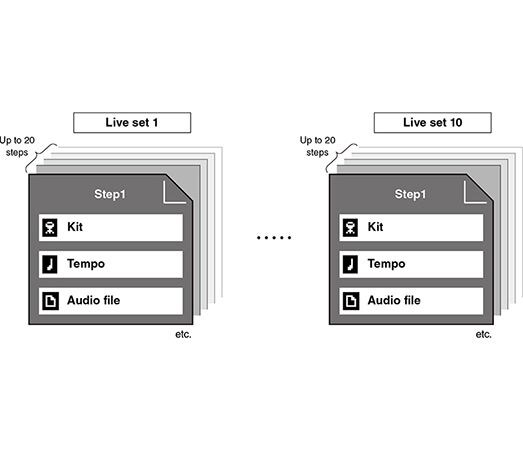 Live Set function that instantly recalls settings
The DTX-PROX is equipped with a "Live Set" function allows you to freely arrange and set various combinations of kits, tempos, and audio files or backing tracks, and recall them with a single touch, making it particularly useful for live venues or for live streaming events. It also allows for various setups, including the Wav & Click Sync function that adds click settings to audio files and follows them for playback, adds a pre-count, and stops the click after a pre arranged time.
Connect to Bluetooth and record performances to USB memory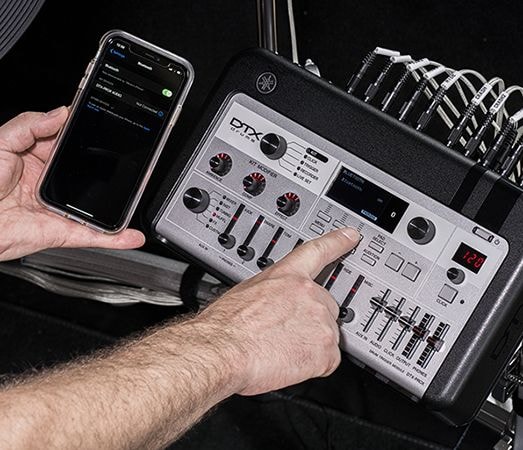 Connect to Bluetooth and record performances to USB memory
The Bluetooth function of DTX-PROX allows you to wirelessly connect to smart devices, portable music players, and computers and have fun playing drums along with the audio. Furthermore, USB memory can be used to record audio from not only devices connected via Bluetooth, but also devices connected by AUX or USB cables. You can also record your own drum performances over the songs being played.
*Availability of Bluetooth audio varies by country.
Professional grade headphone amp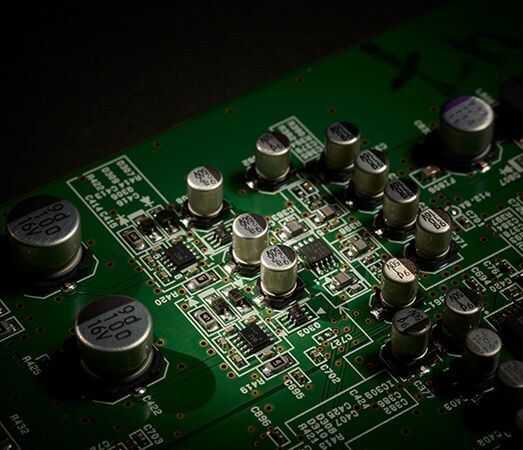 Professional grade headphone amp
Yamaha realize that it is incredibly important that drummers can hear themselves clearly, so the DTX-PROX module comes equipped with a high precision, low distortion, low noise, and high-power headphone amplifier. This circuitry delivers high-fidelity sound directly to the player, has been developed exclusively for electronic drums, and it envelops the player in a realistic sound stage.
Connections for every possible application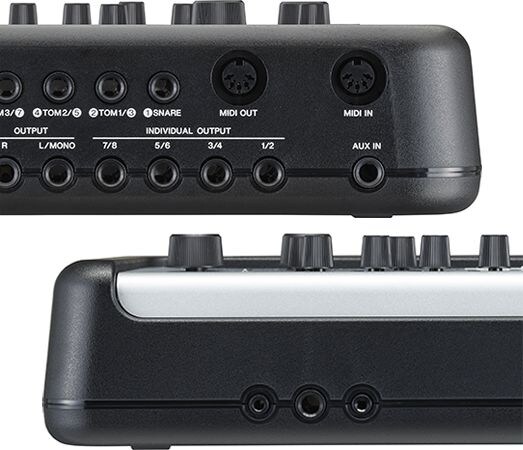 Connections for every possible application
The DTX-PROX is equipped with 8 INDIVIDUAL OUTPUTS and a matrix that allows routing to any output. The two AUX IN sockets are ideal for receiving monitor sound from a PA system, connecting to other musical instruments (rear side), or connecting to smart devices (front side). The DTX-PROX  offers both a standard jack and a mini jack headphone outputs, allowing for highly flexible routing, such as outputting clicks and AUX IN sounds only to the headphones.
The USB port can be directly connected to a computer or smart device to send and receive audio data and MIDI.
An extensive range of training functions to support drummers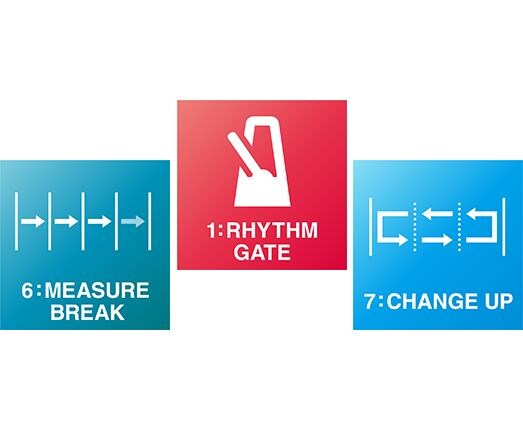 An extensive range of training functions to support drummers
The best practice functions featured in previous DTX models are also found in the DTX-PROX. As well as the sophisticated programmable metronome, the module offers a comprehensive recorder function, 10 training functions that are ideal for players of all standards, as well as 37 training songs that allow you to learn various genres. All drummers will find the DTX10 training functions a useful aid for daily practice.
Includes Cubase AI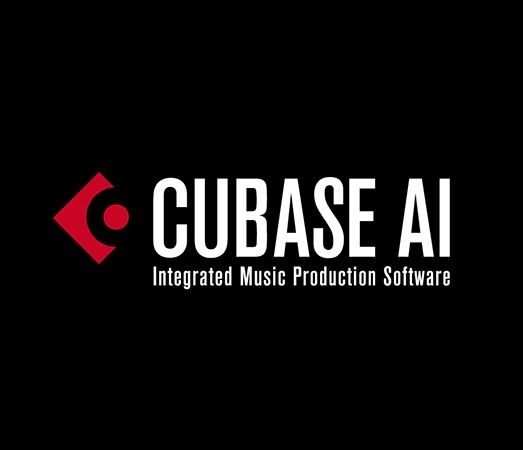 Includes Cubase AI
The DTX-PROX comes with a download code for the latest version of "Cubase AI" the powerful music production software.
By connecting the DTX-PROX to your computer with a USB cable, all recording, editing, and mixing tasks, that are found in modern music production can be handled by the one software program.