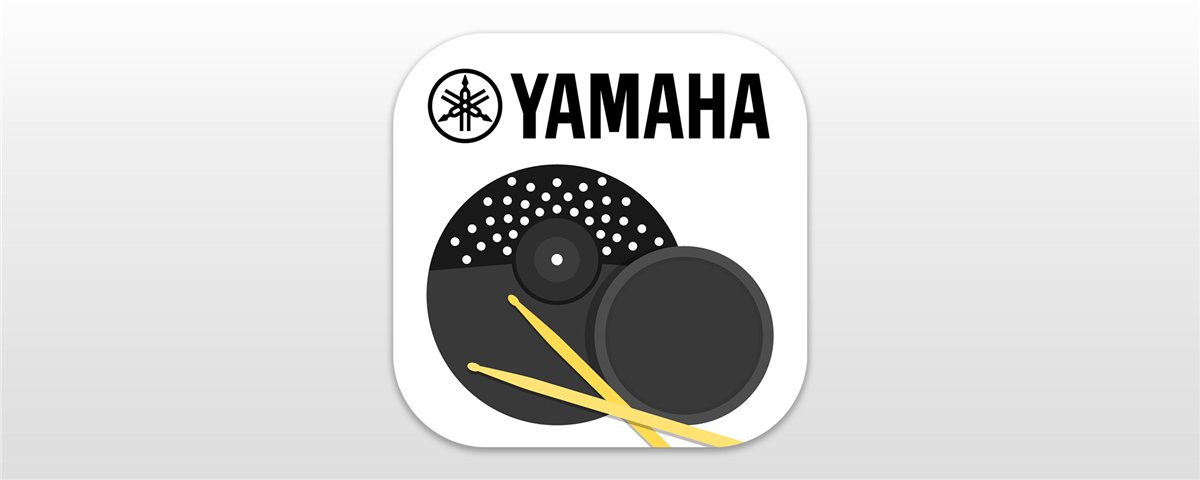 Get a Drummer's Certificate
"Challenge Mode" is a new function on the DTX402 Touch that tests your skill. If you can play all 10 practice songs without making a mistake, you will receive a "Drummer's Certificate" from the Yamaha DTX drum team that you can share via social media.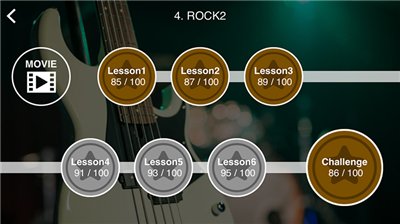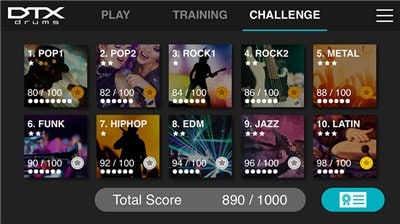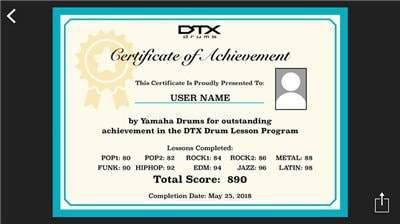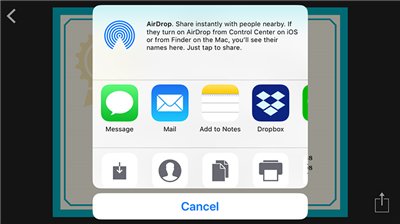 Learn While Having Fun
Specially designed for drummers at any skill level, the DTX402 Touch has 10 Training Modes designed to make you a better player, faster. The exercises are a fun way to learn to read drum music notation, play with dynamics and develop your sense of timing. "Rhythm Gate" improves your timing accuracy by only allowing you to play rhythms in time with the metronome. "Song Part Gate" teaches you to play each part of the song with correct timing while the "Recorder" function lets you record a drum solo or play along with a song to self-assess your performance. You can also use "Fast Blast" to count the number of drum stokes made within a set period of time. This helps to increase your speed and build stamina.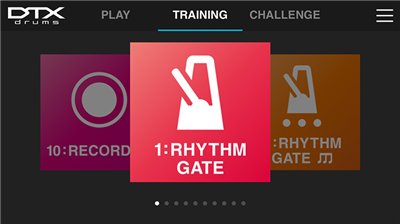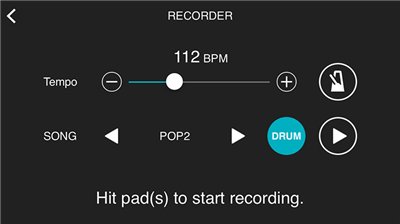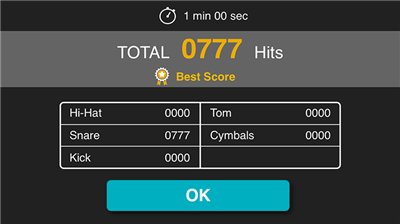 Make Customized Drum Kits
Personalize each of the 10 drum kits with over 280 drum and percussion sounds. Simply touch the drum pads on your screen to change or select a sound, and edit them with tuning, volume, panning, mute and reverb to create your own sound quickly and easily.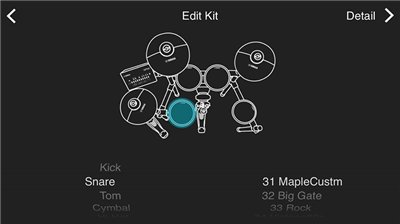 Simple and Intuitive Control
With a simple swipe, you can select and customize kits, song numbers, set up metronome and adjust the trigging parameters for your playing style. You can view this information while playing in Training Mode and learn how to play preset songs with instructional videos featuring industry professionals.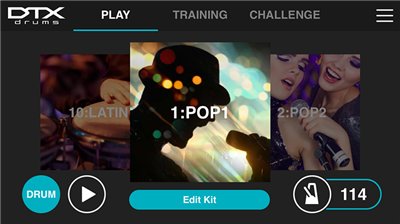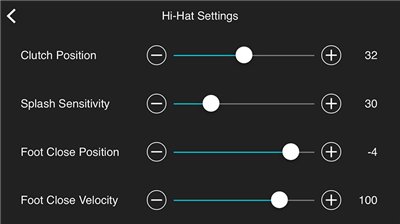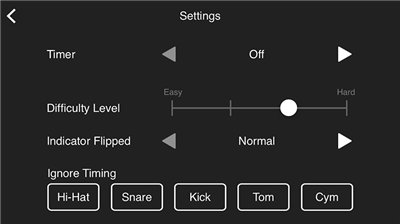 Update Utility
By connecting DTX402 Touch with your smart device and selecting the "Version" tab on the "Menu" screen, the app ensures that your firmware is up to date, so there is no need to download firmware data or connect DTX to your PC.