DIGITAL SAXOPHONE YDS-150
PHYSICAL FEEDBACK FROM THE INSTRUMENT STIMULATES YOUR SENSES
Blowing into the mouthpiece resonates through the entire instrument—a vibration you can feel in your lips, fingertips, and even your heart. Integrated Bell Acoustic System, created by the fusion of acoustic and digital technologies, delivers an incredibly authentic, gorgeous sound that even feels and responds as if you were playing an acoustic instrument.
1
GREATER JOY IN PERFORMING SEAMLESS UNITY IN PLAYING
This digital saxophone is a fusion of two technologies—acoustic and digital—and modeling. It is an amazing new saxophone that has the technological advances of digital, yet gives you the seamless sense of expressive unity as with an acoustic instrument.
2
LUXURIOUS TEXTURE, RELIABLE RESPONSE IN YOUR MOUTH AND ON YOUR FINGERTIPS
The mouthpiece has a design just like that of an acoustic saxophone for optimum blowing comfort, and the key layout ensures natural playability and smooth operation.
3
LUXURIOUS TONE AND RESONANCE YOU CAN FEEL THROUGHOUT YOUR BODY
The whole instrument resonates along with your blowing, for naturally creating the delicate, breathy wind feel unique to the saxophone.
THIS COMPLETELY NEW DIGITAL SAXOPHONE USES ACOUSTIC RESONANCE - MAKING IT A SEAMLESS EXTENSION OF YOUR MUSICAL INSPIRATION
Volume control over a range of fifteen levels lets you play freely, without worrying about the place or time. The instrument can be played quietly at night, and with a set of headphones on, you can apply an ambient reverb and thoroughly immerse yourself in your performance.
Transform your breath into a variety of instrument sounds. In addition to the basic saxophone types of soprano, alto, tenor, and baritone and the wide variety of fifty-six related sounds, you can also select from and play nine other wind instruments.
Change the settings, sound adjustments, fingering, and other controls of the instrument to your liking with the dedicated smartphone app—and make your joy of playing even deeper.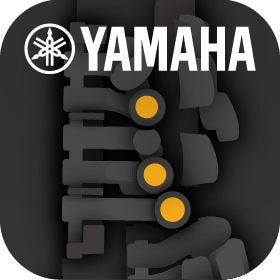 DEDICATED YDS CONTROLLER APP
This dedicated app enhances the performance of the YDS-150 and further expands the range of sound creation—and includes instrument settings and sound editing. You can make detailed settings intuitively and visually from the app, that cannot be done on the instrument itself.
Play the saxophone anytime, anywhere. Featuring the Integrated Bell Acoustic System, this is a unique digital saxophone that lets you control the volume and still maintain a seamless sense of expressive unity with the instrument.
Farger og finish som vist kan variere fra de aktuelle produktene.