Stockholm - Södermalm [ Restaurant "Usine" ]
Stockholm - Södermalm [ Restaurant "Usine" ]
Speakers for Background Music
Stockholm - Södermalm
Restaurant "Usine"
Located on a tree-lined avenue in Södermalm, Usine is a popular destination for business and leisure in Stockholm, Sweden. Offering high quality catering and two floors of conference facilities, a warm welcome to visitors is enhanced by a high quality audio system.
3500 people work in the building which houses the Usine Group's business, which is named after the French word for 'factory', recalling the time when the building was a charcuterie. Its three restaurants include the 200-cover French/European lunch restaurant ENVY, bistro Poche 36 and a breakfast bar/takeaway, which feature exposed girders, air ducts and other services. These contrast stylishly with the candlelit welcome that awaits guests.
Excellent cuisine is a key part of the business, including takeaways and the food for those using the conference facilities. However, Usine takes care to make sure customers enjoy every part of their experience.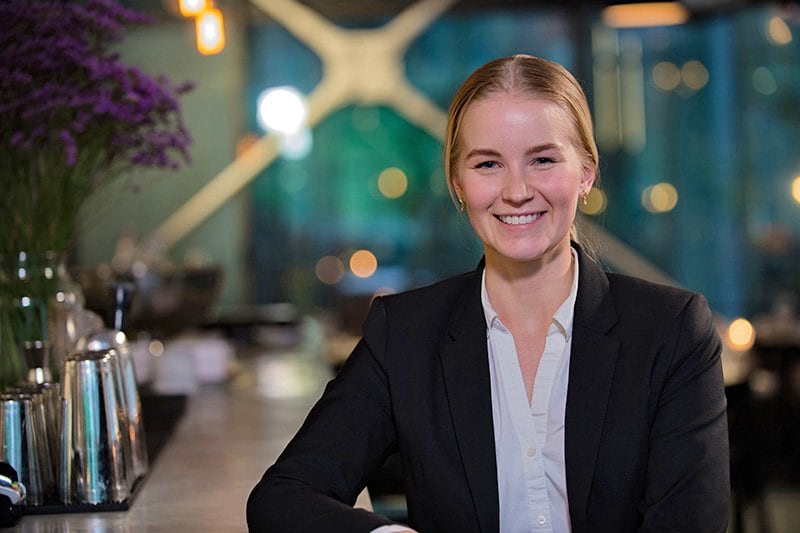 "It is very important for us to put the focus beyond fantastic food and great service. We do a lot of planning of the details, even for the people who just want to come down to the bar for a drink and a game of shuffleboard after work," says Usine Group booking manager Emilia Tuomela.
"We want guests to feel welcome from the moment they arrive until they depart, so we put a lot of effort and love into providing a warm, pleasant atmosphere. To achieve that we work a lot with both music and lighting."
Along with an attractive visual ambience, the welcoming atmosphere is enhanced by carefully-chosen music, supplied by a Yamaha audio system with VXS8 speakers that blend unobtrusively into Usine's attractive industrial design and are equally at home playing soft, relaxing tunes or livelier, upbeat songs.
The system covers the restaurants, bathrooms and an outdoor seating area in the front of the building with playlists that vary throughout the day. When it's time for some really lively entertainment, audio inputs around the building provide the flexibility to host DJ sets and live performances.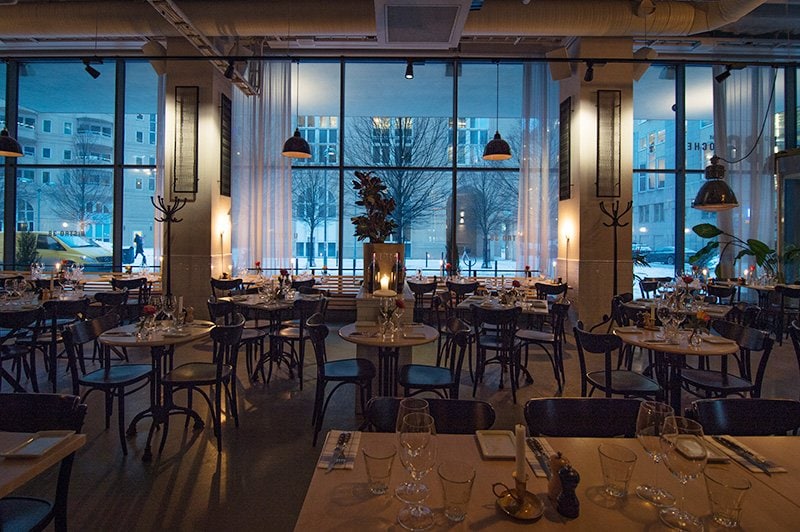 "We have a morning-to-night customer base, with people from a wide demographic, and want to make Usine inclusive and inviting to everyone," says Emilia. "To make you feel at home and in the right mood for good food and good company whenever you visit, we vary the music according to the time of day.
"If you are ever in Södermalm, whether it is sunny or snowing, we will give you a warm welcome."
Stockholm - Södermalm [ Restaurant "Usine" ]