Positano [ Hotel "Le Agavi" ]
Positano [ Hotel "Le Agavi" ]
Speakers for Background Music
Positano
Hotel "Le Agavi"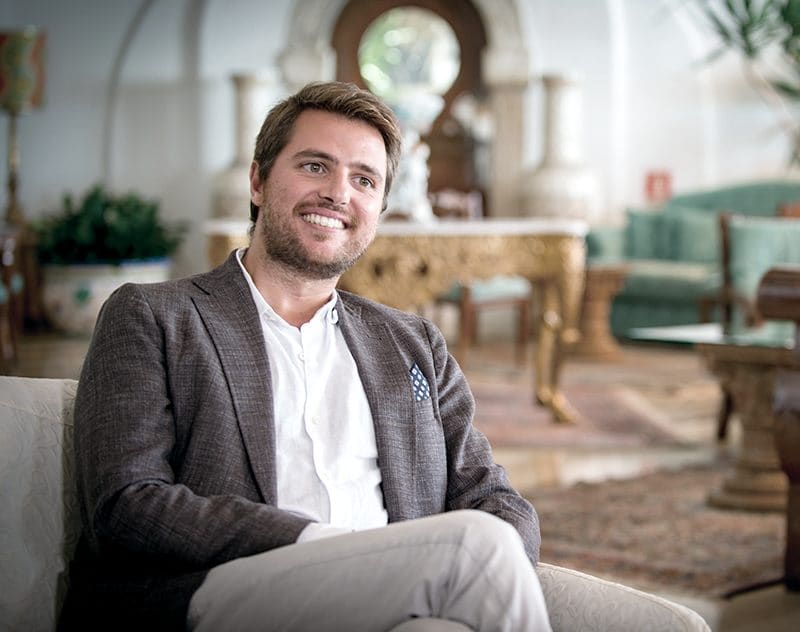 Located a few kilometres from Naples, the hotel was founded in the 1960s by lawyer Aldo Capilongo, grandfather of the hotel's marketing and technology manager Dr Mario Ippolito. "When my grandfather found this area, he fell in love with it," says Mario. "At the time there was only a farmhouse, but he had the foresight to realise that it was a place where people would want to escape the stress of daily life and relax." Aldo was right, with the Amalfi coast having developed into one of Italy's most prestigious tourist destinations.
Aldo oversaw the building of 16 villas and a hotel, respecting the ecology of olive trees and agave plants which covered the site. Because of this, Aldo's wife Maria suggested that they should name the hotel Le Agavi. "I remember him proudly telling me that, when he first came here, there were 82 olive trees… and there are still 82 today," smiles Mario.
Le Agavi is unusual in that it is built down the cliff face and has its own, private funicular railway to transport guests between the different levels in comfort. The main reception area is 200m above sea level, with the restaurant, suites, rooms, swimming pool and other areas progressing down the cliff, to the private beach, Remmese Beach House and large solarium by the sea.
Uniquely on the Amalfi coast, as well as a sea view, every room has a large terrace. Guests can also enjoy the vista from La Serra restaurant. Here chef Luigi Tramontano, who was awarded a 2018 Michelin-star, produces exquisitely crafted food. Meanwhile his wife, Nicoletta Gargiulo, maître and master sommelier, looks after the diners every need and is responsible for the hotel's extensive wine cellar.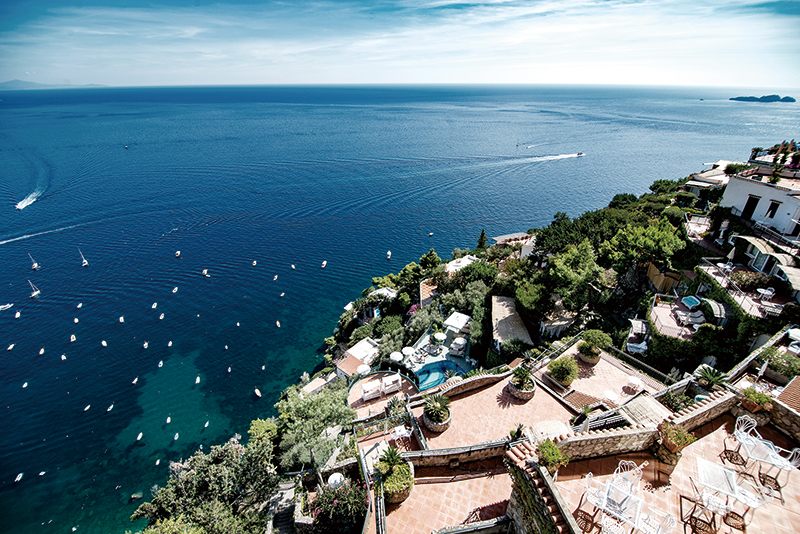 The hotel also has a private landing stage, where guests can discreetly arrive by water taxi. "Many of our guests arrive by sea, which is a pleasantly different way to start your holiday," says Mario. "You can also take excursions from here to discover the beauty of the region."
From the beginning, Aldo and Maria Capilongo's aim was to make every guest feel like part of the family, enjoying the warm embrace of a homely atmosphere. Mario and his team have maintained and evolved that tradition, blending his grandparents' vision with the latest technology to give guests a supremely comfortable experience. This includes high quality background music throughout, brought to customers by Yamaha VXS5, VXS8 and VXS10S loudspeakers, which blend tastefully into the décor. Managed by an MTX3 matrix processor, the system covers the entire hotel and is centrally managed by a bespoke control system on an Apple iPad, running the ProVisionaire Touch Kiosk app.
"We want to make every guest feel special, so we take care of every tiny detail. This includes state-of-the-art technology to create the best atmosphere and environment possible," says Mario. "We want to be sure that every aspect of our guests' experience will be unique and unforgettable. Yamaha plays an important role in ensuring that happens."
Positano [ Hotel "Le Agavi" ]