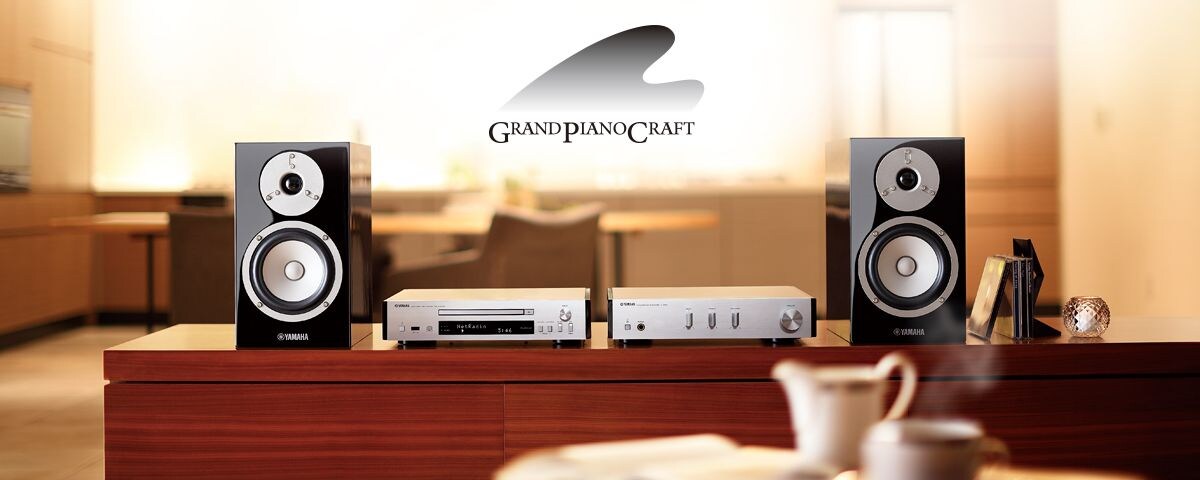 MusicCast MCR-N670D

Utgått
Uformell, men likevel elegant.
Saturday evening. Relaxing, and peacefully waiting for my wife to finish preparing dinner.
Holding a coffee in one hand, I casually turn the pages of my book,
while the HiFi sound of a ballad singer soaks into my heart.
Spending time relaxing with my favourite music—this is the life.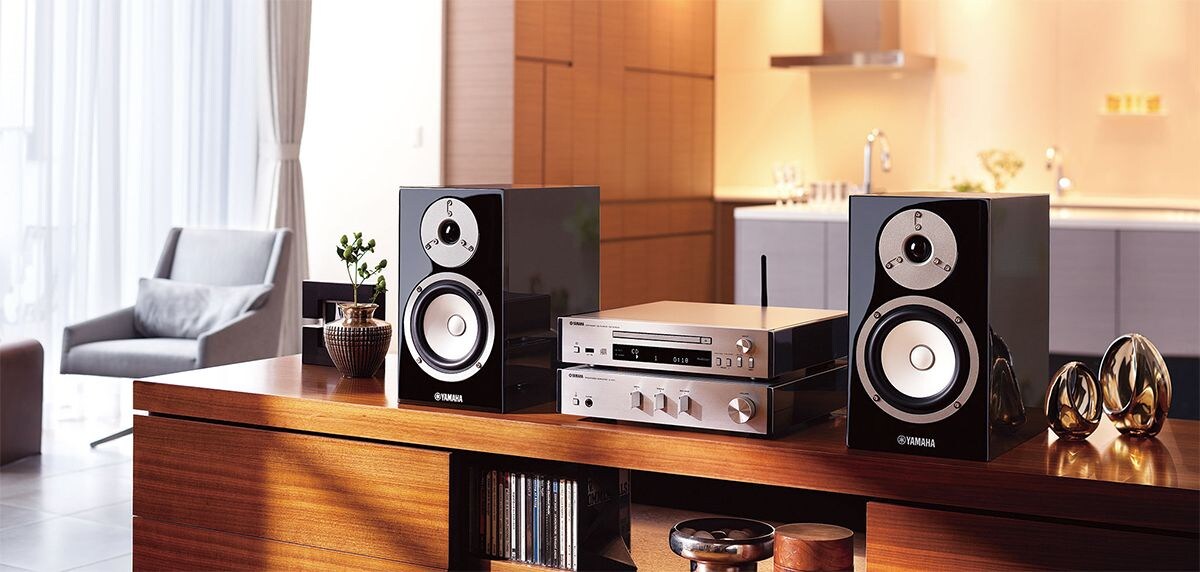 MusicCast MCR-N670D

Utgått
Uformell, men likevel elegant. Et virkelig HiFi system designet og finjustert for optimal ytelse.
MusicCast
MusicCast er en revolusjon innen musikk streaming. Du kan anvende alle dine MusicCast produkter sammen – eller separat, du bestemmer. Du kontrollerer alt fra en og samme app, designet for å være innovativ, rask og enkel i bruk. Om du velger en soundbar, en trådløs høyttaler, en AV Receiver eller HiFi komponenter spiller ingen rolle, du velger og setter sammen det som passer ditt hjem best. Du kan senere bygge ut ditt system. MusicCast gir alle, alt, overalt. For mer informasjon, besøk vår MusicCast spesielle side.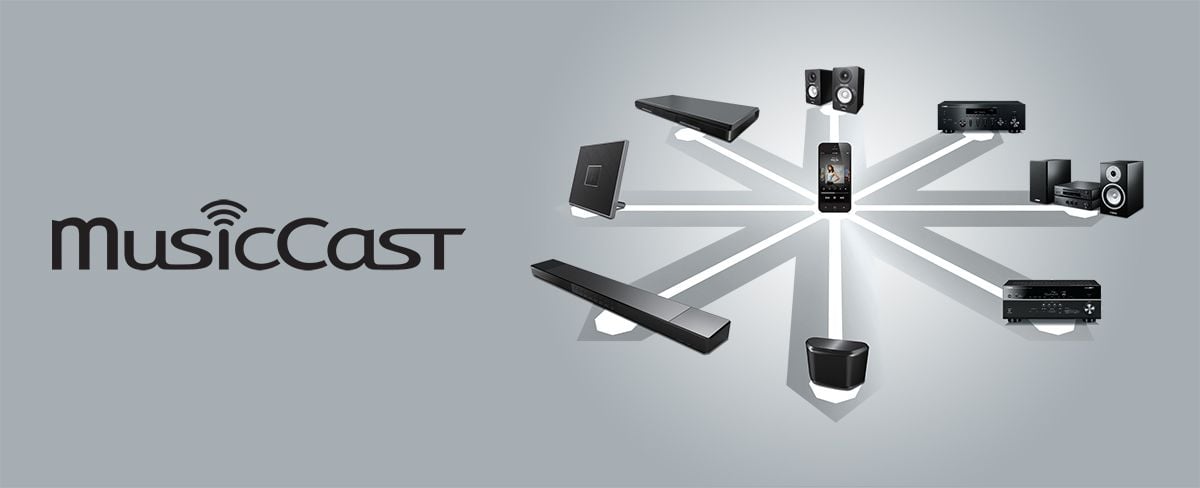 MusicCast utvider mulighetene for underholdning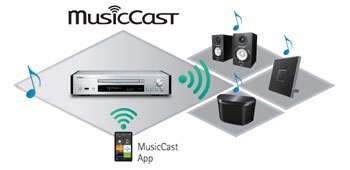 MusicCast gir ditt hjem med høykvalitativ lyd som du trådløst kan sende mellom dine rom. Du kan streame digitale lydfiler fra din Smartphone, PC eller NAS til et MusicCast produkt og deretter dele den videre til andre MusicCast produkter i ditt hjem. Med Bluetooth® kan sendes videre til flere rom. Spill av samme låt i flere rom, eller spill av forskjellige låter i hvert rom. Med MusicCast kan du velge og nyte av musikk overalt i ditt hjem. Uansett om du lytter fra din Smartphone, musikktjeneste på internett eller fra din PC/NAS koblet til nettverket.
Med nettverksfunksjonen får du enkelt tilgang til all din musikk
Dette produkt er utstyrt med nettverk, en funksjon for at du lettere skal få tilgang til din favorittmusikk. Uansett om du velger å lytte på streamingtjenester eller NAS (Nettverk harddisk) eller din personlige pc's musikkbibliotek. Du får tilgang til internett radiosendinger og velg dine favorittradiostasjoner på vTuner-som gir enkel tilgang til radiostasjoner rundt i verden, akkurat som om du lytter på DAB og FM-sending. Den spiller av høyoppløste WAV / FLAC / AIFF 192kHz / 24-bit musikkfiler. Den har dessuten en USB-port på frontpanelen og kan kobles til AirPlay for å ubegrenset øke din verden av musikk. Du får alt i en og samme enhet.
* Musiktjenestens tilgjengelighet varierer fra region til side og kan endres eller avvikles uten varsel.
Favorittknappene gjør at du når din musikk med ett knappetrykk
Når du står opp på morgenen eller når du kommer hjem, og kjenner at du umiddelbart vil fylle din stue med musikk, trykker du bare på favoritt knappen på fjernkontrollen. Din favoritt internett radiostasjon, DAB eller FM kanal eller noen annen musikkilde du har registrert på forhånd, starter avspillingen umiddelbart.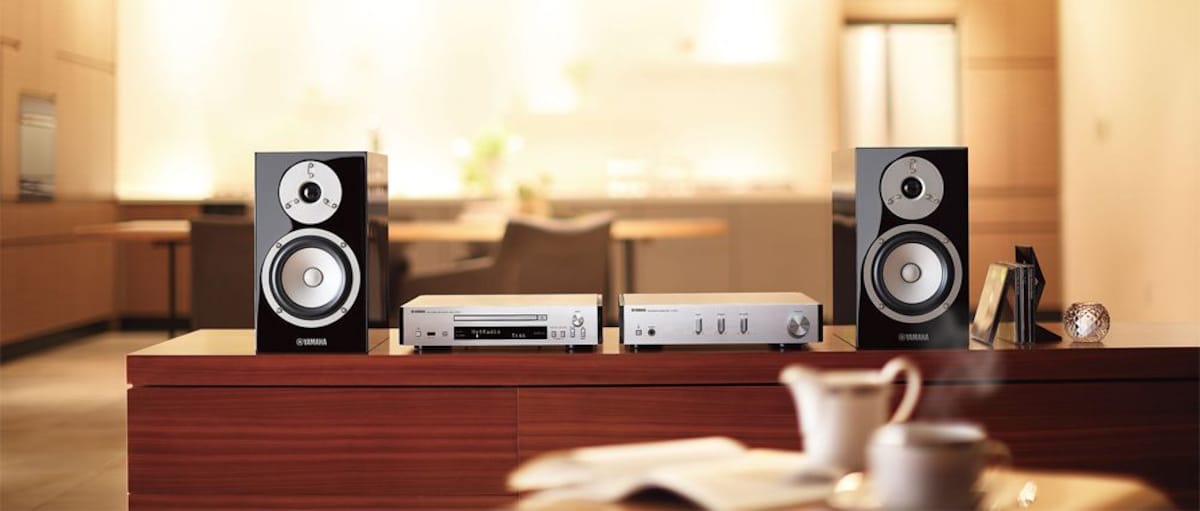 Avansert, men også enkel teknisk design og eksteriør design med arv fra Yamahas HiFi tradisjon
Teknikk for å sikre høy lydkvalitet ved avspilling av CD-plater, som variabel buffringshastighet som stabiliserer rotasjonshastigheten på platen. Dette reduserer både vibrasjoner og mekanisk lyd under avspilling. Utseende har en enkel men samtidig elegant design som er et signum for Yamaha HiFi komponenter.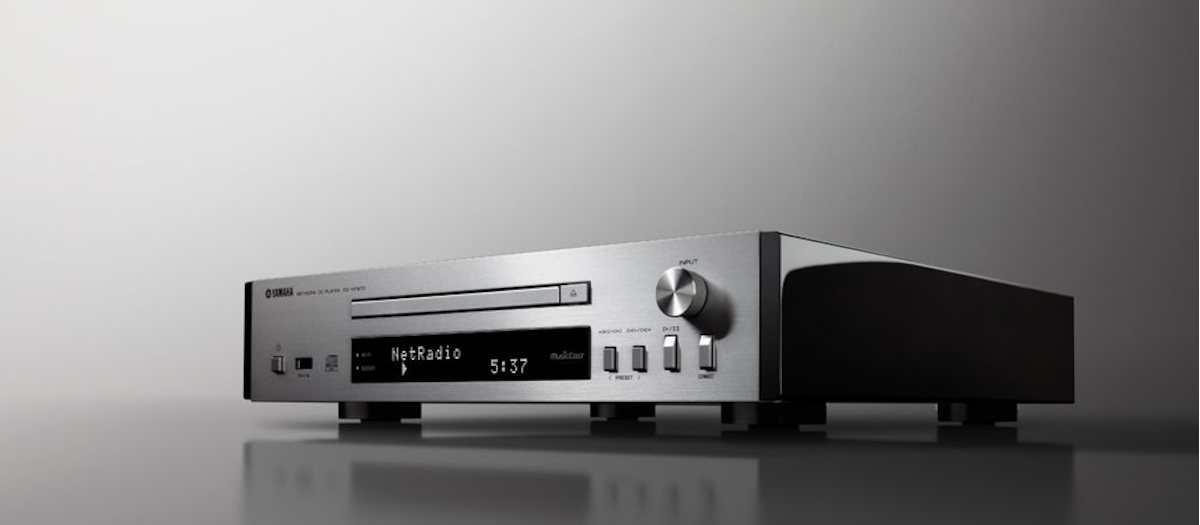 Skicka ut ljud via Bluetooth
ISX-18D er utstyrt med den nyeste Bluetooth-teknologi, noe som gjør trådløs drift mer praktisk enn noensinne. Du kan streame musikk fra ISX-18D enheten til Bluetooth-hodetelefoner for privat lytting eller til Bluetooth-høyttalere.
Natural PWM type digital power amp, providing natural and high-grade sound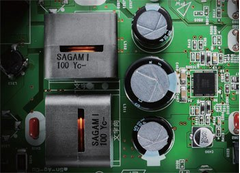 The A-670 is a premain amp that thoroughly performs the essential function of an amp, which is signal amplification, and ensures refined sound quality. In order to vividly portray everything from the delicate nuance of music to energy-filled dynamism, a digital power amp that creates high power and strong drivability with strong maximum output of 65 watts/channel, is built into the component. Natural PWM type digital modulation with an extremely simple circuit configuration provides both natural, uncoloured sound quality as well as high efficiency. And the low-pass filter of the latter part of the power amp, which significantly influences the sound quality, is a large coil made of low-loss, low-distortion OFC (oxygen-free copper) wire material. This simultaneously maintains the freshness of high-resolution sound sources, while enhancing the power of the bass and ensuring warmth in the mid and high frequency sounds—all to deliver the best quality sound reproduction, rich in musicality.
High sound quality parts preserve the purity of the sound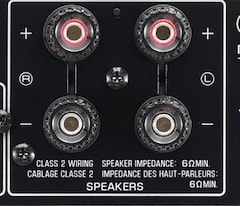 To prevent corrosion, all input and output jacks are gold-plated. High sound quality parts have been installed throughout, including the large gold plated terminals compatible with banana plugs for the speaker outputs, in order to preserve the purity of sound.
Subwoofer output for extra bass power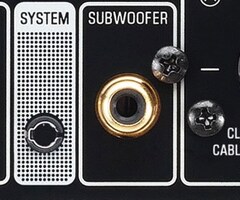 This premain amp also features a special output jack that allows you to directly connect a subwoofer to the amp-providing the extra impact of a powerful bass, and filling your room with even more dynamic sound.
Simple, richly textured design — a delight to see, touch and use
The aluminium front panel features a luxurious hairline finish, as well as an understatedly simple, elegant layout—including originally designed aluminium control knobs that reflect the top-class identity of Yamaha HiFi. This component is truly as delightful in use as it is in listening.

High-resolution sound with spacious sound field, drawing out the full beauty of sound sources
As the speaker for this fine component system, the NS-BP301 was crafted specifically to optimally draw out the beauty of musical sources. Utilising the same diaphragm material as Yamaha's high-end Soavo Series speakers, and fine-tuning that prioritises a luxurious three-dimensional sense of space, provides these speakers with superb stereoscopic feeling and sound localisation for optimum musical enjoyment—focused on high-resolution and densely textured midrange audio, accurately reproducing the sound field with amazing depth. It not only vividly plays back high-range sounds, but also the midrange, including vocals and stringed instruments, giving the utmost enjoyment of your high-resolution sound sources. Along with its beautiful design incorporating a black mirror surface finish, it further enhances the moments you spend with music.

Top-performance dome tweeter and A-PMD woofer deliver high-resolution sound sources with superb sound quality

Each of these speakers is equipped with a 3cm (1-1/4") soft dome tweeter, made by coating the diaphragm and applying unique molding technology. This achieves both exceptionally high-range reproduction capability and a rich breadth of sound. The woofer is equipped with Yamaha's original 13 cm (5-1/4") diameter A-PMD (Advanced Polymer Injected Mica Diaphragm) cones, which garnered high evaluation for their performance in the Soavo Series. This results in a powerful, natural sound with excellent midrange clarity and bass response, and also ensures reproduction of high-quality, high-resolution sound sources with rich expressiveness.
Exceptionally rigid cabinet delivers clear reverberation without muddiness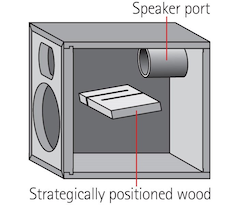 Unnecessary vibration of the cabinet is a cause of indistinct, muddy sound. These speakers feature VCCS (Vibration Control Cabinet Structure) technology that suppresses unnecessary vibration with special composite structures installed inside the cabinet. The result is a clear and natural sound that takes advantage of the rich reverberation naturally created in the speaker units.
Farger og finish som vist kan variere fra de aktuelle produktene.