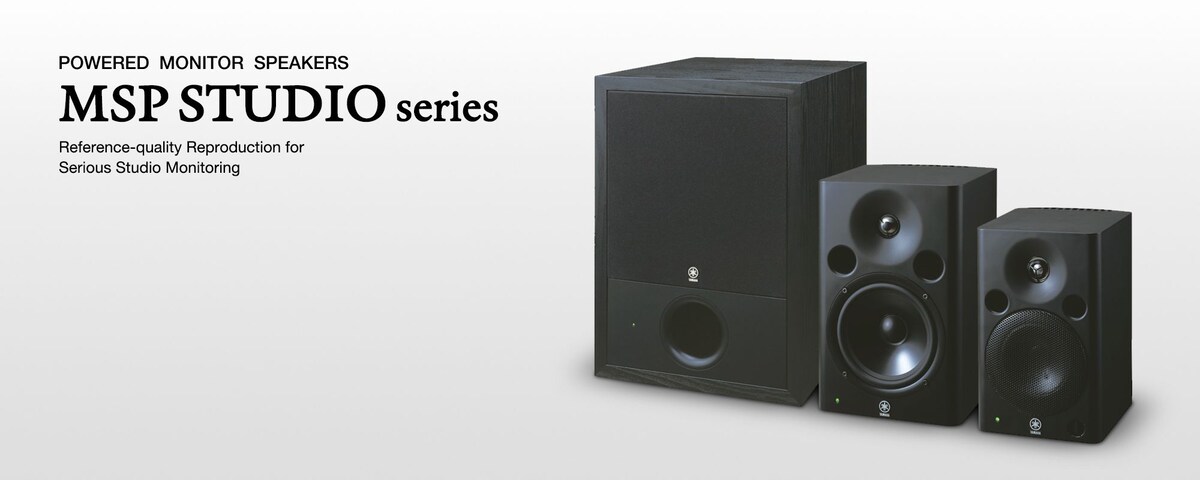 Refined Monitoring Precision
Yamaha's "STUDIO" series monitors have been designed with serious monitoring in mind. Emphasis is on reference-quality reproduction precision that lets you hear sonic details, rather than flattering sound. They carry on in the tradition of the venerable NS10M STUDIO monitor speaker, which was the definitive near-field speaker monitor in an overwhelming majority of professional studios throughout the world for many years from the 80s onward. But technology has evolved dramatically right throughout the audio chain, and speakers must follow suit.The new top-of-the-line MSP7 STUDIO Powered Monitor Speaker is capable of delivering consistent quality and performance that you can rely on in modern production environments that handle any combination of digital and analog sources as well as stereo and surround formats.
MSP5 STUDIO
Powered Monitor Speaker
The choice of top recording and production engineers who demand unmatched accuracy and resolution that reveals critical sonic details. An unbeatable choice for production environments handling any combination of digital and analog sources in stereo or surround formats.
2-way bass-reflex bi-amplified near field studio monitor
5" cone woofer and 1" titanium dome high-frequency unit delivers 50Hz- 40kHz frequency response
67 watts (LF 40W + HF 27W) dynamic bi-amplified power.
XLR balanced input and 1/4" unbalanced input.
31 positions Level Control facilitates precise overall system level matching.
TRIM Control(High/Low).
Full magnetic shielding.
Farger og finish som vist kan variere fra de aktuelle produktene.