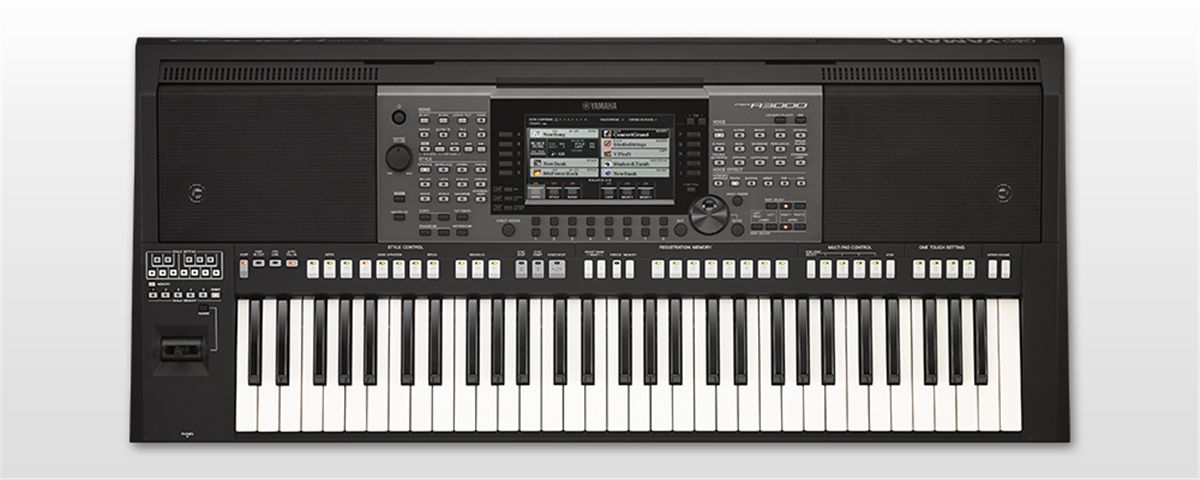 World Music Expansion Packs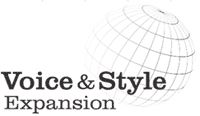 Thanks to Yamaha's new Voice & Style Expansion Packs for the PSR, players can take advantage of a wide selection of regional, ethnic and traditional Voices and Styles. Load them to your PSR and instantly play authentic sounds, rhythm and backing in the musical style of your choice!
Please use Yamaha Expansion Manager version 2.3(or later) to use Pack Project files.
Expansion Packs for A3000
Salsa (Yamaha Expansion Manager compatible data)

The new Salsa Expansion pack contains varieties of the popular Salsa beat and other tropical styles that are signature to Cuba. Acknowledging the variety of different "flavors", the Salsa Expansion Pack also contains 3 brand new Percussion Kits, all accurately orchestrated for incredible realism. The expansion pack covers many Salsa styles, some never available before, including SalsaNYC , LatinPopDance, Timba, Guaguanco, SalsaRomantica and more traditional styles like BigBandBolero, Chachacha and many others. Salsa is incredibly popular across the world and this pack will shine at dances, weddings, parties and celebrations. Yamaha worked with musicians who specialize on this genre and the result is stunning and authentic.
Limited time offer
Europe ("Best Of" Collection) (Yamaha Expansion Manager compatible data)

Essentials from the 4 Packs Celtic, Latin, Balkan & Oriental: Celtic Folkband incl. Whistles, Accordion and others; Spanish Flamenco Perc incl. Cajon; Ital. Ballroom Sounds incl. AltoSax; Balkan Tambura Ensemble, Greek Buzuki; Turkish traditional instruments incl. full Percussion Set
Mexican (Yamaha Expansion Manager compatible data)

Mexican Pack 2 includes a variety of special Styles that compliment the original Mexican Pack and brings the most diverse range of real Mexican music to your instrument. You will enjoy playing traditional rhythms like Mariachi, Norteño or Corrido, in addition to Latin rhythms as Mambo, Son Cubano, Merengue and Bachata. The compilation also offers the best or Northern and Southern Mexico, like Zapateado, Quebradita, Cumbia Sureste and Charanga.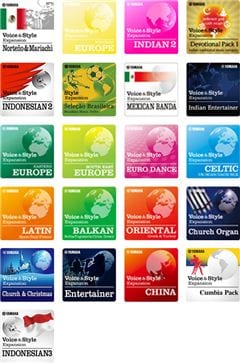 Below Expansion Packs will be available at Yamaha MusicSoft website by end of November.
Schedule subject to changed without notice
Norteno & Mariach / Western Europe / Indian 2 / Devotional Pack 1 / Indonesian 2 / Brazilian Music Styles / Mexican Banda / Indian Entertainer / Eastern Europe / South East Europe / Euro Dance / Celtic / Latin / Balkan / Oriental / Church Organ / Church & Christmas / Entertainer / China, etc.