Sustainable Musical Instrument Manufacturing
Sustainable Musical Instrument Manufacturing
We are continuing to manufacture musical instruments that are friendly to the environment and society so that we can share passion and performance with as many people as possible in the future.
This time, we will introduce our initiatives for wind instruments and percussion instruments.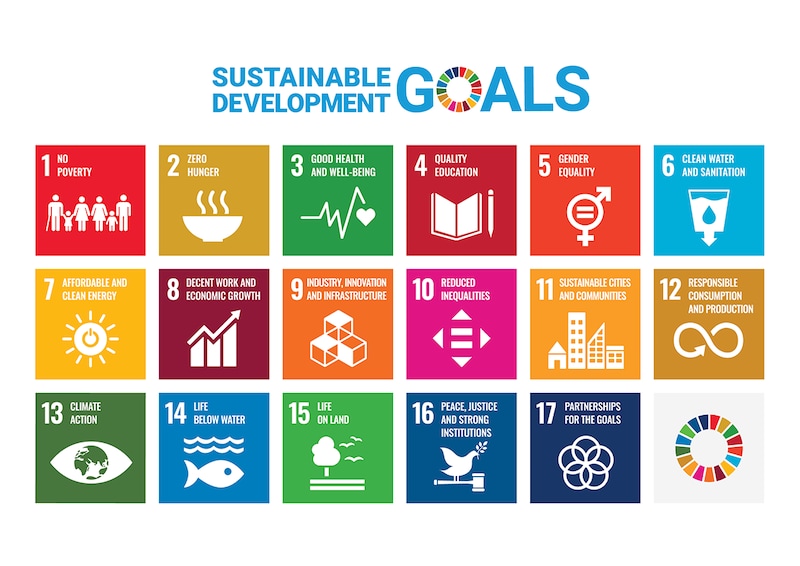 ---
Afforestation in Tanzania in cooperation with local communities
---
The bodies of clarinets, oboes and piccolos are made from the black, solid lumber Grenadilla (African Blackwood). The country of origin is the United Republic of Tanzania in Africa.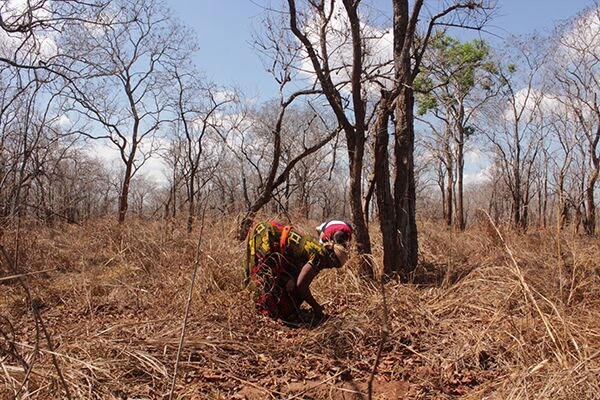 Grenadilla is indispensable for manufacturing of musical instruments, but it is said that it has a possibility to become extinct in the future.
Therefore, Yamaha is promoting afforestation activities together with Tanzanian NGOs and residents. So far, we have been able to plant about 7,400 trees in four years.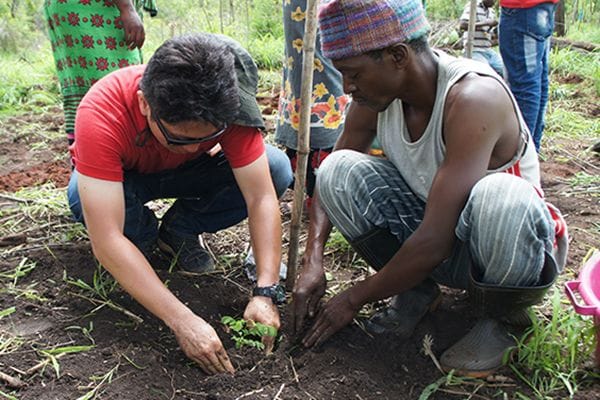 It takes more than 100 years for trees to grow to the size that can be used for musical instruments. To ensure that forests and musical instruments will continue 100 years from now, Yamaha is addressing toward the future while working with its partners, the villagers.
In this initiative, 95% of turnover from logging and sales are village revenues. Thanks to this structure, new elementary school and village offices have been established, and new beds and mattresses have been brought to clinics. In addition, we are enriching the lives of women by providing them with hospital expenses and allowances for children to go on to school.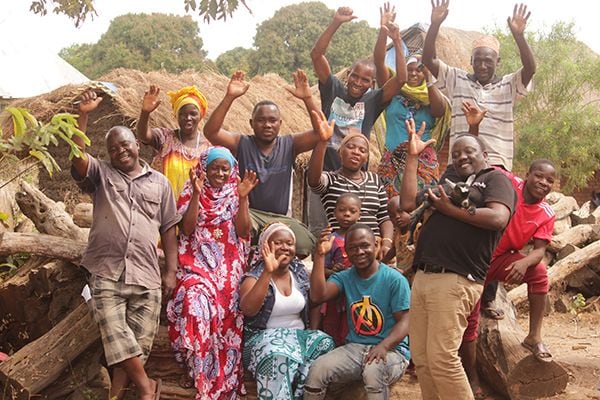 Other promises that we have made
- Procure timber taking priority to timbers from certified forests
- Use legally cut and traded lumber with clear supply sources
- Confirm that there is no human rights violation in the place of origin or other bad effect
- Not to use genetically modified tree species
- Use existing resources as efficiently and carefully as possible. Continue basic research for this purpose
---
World's First Mass Production of Musical Instruments
Using Lead-free Solder
---
In the wind instrument factories, many processes are performed manually by craftsmen, one of which is soldering-bringing together fine metal parts.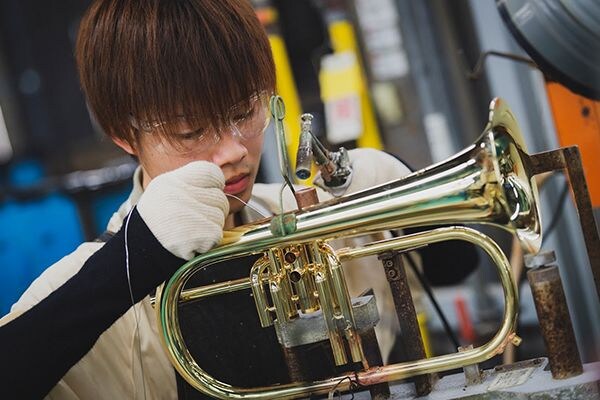 Generally, lead is used for soldering. However, lead may have a negative impact on human health or contaminate the environment in which animal and fish are living.
In order to manufacture musical instruments that are friendly to humans and the environment, Yamaha has conducted a number of studies and succeeded in mass-producing wind instruments using lead-free solder for the first time in the world.
Currently, all the wind instruments* shipped from Yamaha factories use lead-free solder.
*Excluding gold flutes
Reduction of formaldehydrocarbons
Not only wind instruments but also percussion instruments are being implemented.
Formaldehyde, which is contained in adhesives for wood, is known as one of the causative substances of sick house syndrome.
To reduce formaldehyde to the limit, Yamaha has improved equipment, adhesives, and processing conditions at its percussion factory. All of Yamaha's percussion instruments, which have been shipped since 2009, have met the standards of the Ministry of Health, Labour and Welfare.
---
Efforts to Protect Environment at Yamaha Wind Instrument Factories
---
Yamaha manufactures wind instruments at factories in Shizuoka Prefecture, Japan, China and Indonesia.
When making wind instruments at a factory, a large amount of water is required to cooling the heated and processed parts, cover the metal membrane on the surface (plating), and cleaning the musical instrument. In addition, a large amount of waste liquid is generated.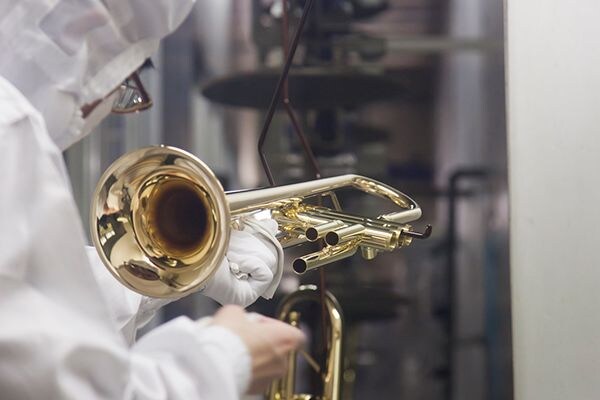 To conserve water, Yamaha has been working since 1970 on the use of recycled water and measures to prevent leakage of harmful substance. For example, we are continuing to conduct periodic surveys to check whether plant wastewater has had an impact on water quality and living things so as not to have a negative impact on rivers or the sea. Currently, we have confirmed that there is little impact on ecosystem.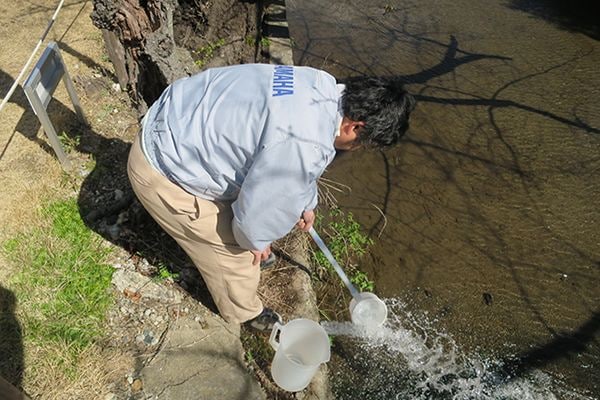 Initiatives at Each Factory
Toyooka Factory, Japan
The equipment was newly introduced in 2010. We have concentrated acidic and alkaline emissions from manufacturing processes and reduced their emissions by approximately 80%.
Xiaoshan Factory, China
Currently, about 80% of wastewater is reused, clearing the Zhejiang Province law. Under this law, standards are set more stringent than general plant wastewater standards.
Cooling water which is required when components made of copper in wind instruments are heated and processed is circulated and reused. This initiative reduces water consumption by approximately 5700 tons per year.
Yamaha Musical Products Indonesia
Currently, more than 60% of plant wastewater is reused. We are also working to reduce the amount of chemicals used.
Not only wind instruments but also recorders' production processes recycle and use cleaning water. This reduces water consumption by approximately 12,000 tons per year.
Sustainable Musical Instrument Manufacturing