Yamaha RIVAGE PM5 and PM3 Win IBC 2020 Best of Show Award Virtual Edition
Yamaha RIVAGE PM5 and PM3 Win IBC 2020 Best of Show Award Virtual Edition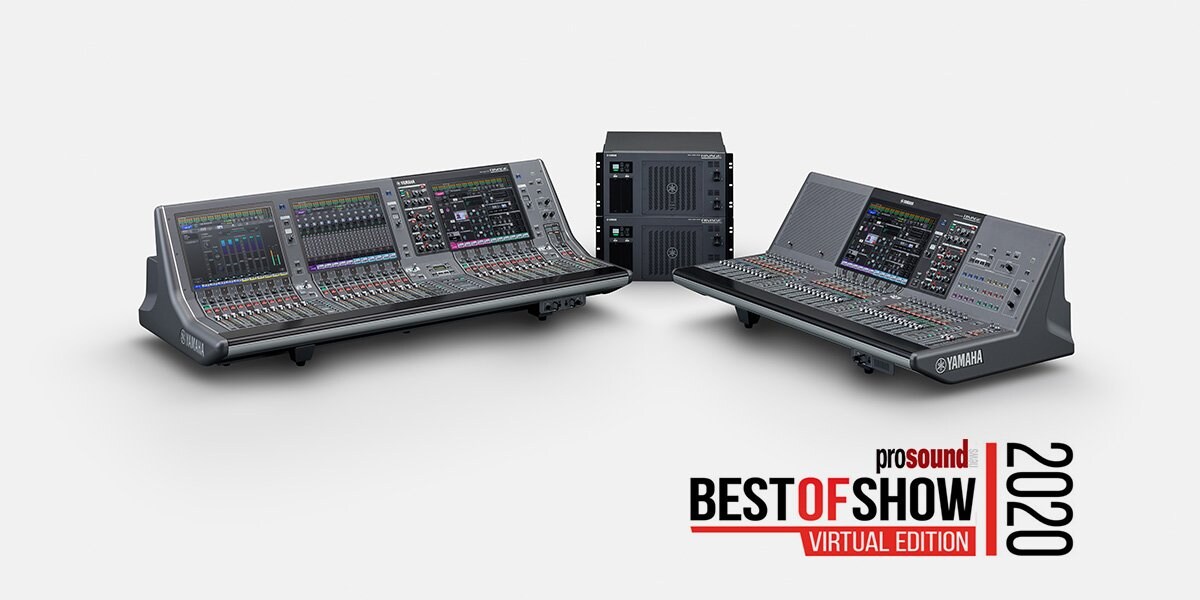 Yamaha is very pleased that the RIVAGE PM5 and PM3 digital mixing systems have won the IBC 2020 Best of Show Award Virtual Edition from Pro Sound News magazine.
The launch of RIVAGE PM5 and PM3 in 2020 highlighted Yamaha's intention to bring the benefits of RIVAGE PM digital mixing solutions to as many different applications as possible. The onboard Dante integration, flexible routing matrixes, powerful onboard processing and scalability of the work surfaces mean that RIVAGE PM is a very attractive mixing solution for the live broadcast and streaming markets, with the compact size of the RIVAGE PM5 and PM3 systems making them particularly well suited to mobile outside broadcast units.
With the inherent pressures of the broadcast environment, another key benefit of RIVAGE PM systems is the instant familiarity of the control surface and workflow to engineers coming to broadcast from live concert mixing. If a new engineer already knows the system they are using, it radically reduces the time and cost implications of getting up to speed.
"RIVAGE PM5 and PM3 systems are unchallenged in the broadcast and live production markets when you compare the price to the array of onboard features and performance," says Karl Christmas, European Product Manager at Yamaha Music Europe GmbH. "Winning the IBC 2020 Best of Show Award has been gratifying recognition of how much we have listened to what engineers need and the hard work that the Yamaha R&D team has put into developing the systems."
"The introduction of the PM5 and PM3 mark Yamaha's most ambitious expansion for the RIVAGE PM series yet," says Pro Sound News content director Clive Young. "The careful thought that went into the revised control surfaces is readily evident and the addition of new features to aid users' workflow highlight how Yamaha has strived to answer end users' needs with the new consoles. Pro Sound News congratulates Yamaha on a well-deserved IBC Best of Show win."
Yamaha RIVAGE PM5 and PM3 Win IBC 2020 Best of Show Award Virtual Edition