Effects Tech Refines the Art of Live Sound with Yamaha RIVAGE PM7
Effects Tech Refines the Art of Live Sound with Yamaha RIVAGE PM7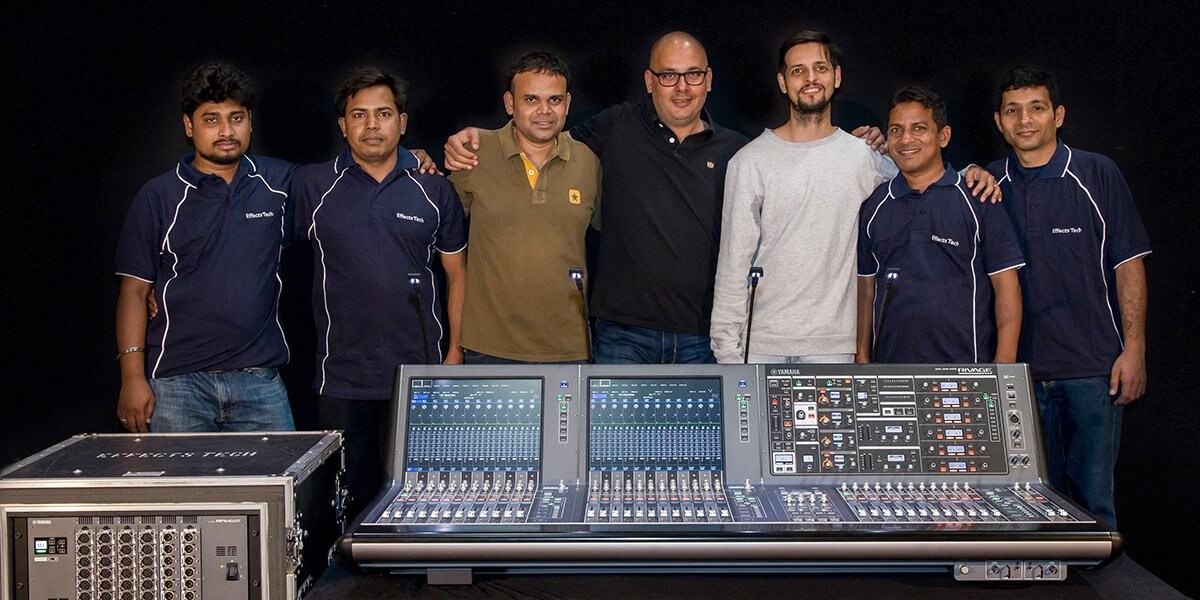 With over 18 years of experience in providing turnkey solutions for events, Effects Tech is one of India's leading events production houses. The recent investment in a Yamaha RIVAGE PM7 digital mixing system has ensured that the company's customers can enjoy truly state-of-the-art audio productions.
The Mumbai-based company has a pool of talented professionals and a rental inventory which help it to deliver exceptional production values for events and exhibitions of any magnitude.
The company's relationship with Yamaha dates back to when it first invested in the Yamaha 01V digital mixing system. Since then its Yamaha digital mixer portfolio has been regularly updated. Previous investments included the LS9-32 and QL5, with the flagship RIVAGE PM7 system now joining the inventory to deliver the ultimate mixing experience.
"We work with some of the most exciting Indian clients who demand the very best. We have always invested in top flight technology and people to exceed the expectations of our customers. We are delighted to offer them the Yamaha RIVAGE PM7 digital mixing system, which puts us in a leading position in the marketplace," says Effects Tech owner Mr. Sarosh Patel.
Effects Tech's sound engineers have been united in their praise for the system's sound quality, flexibility and ease of use.
"The audio quality of RIVAGE PM7 is amazing, it's so warm with so much depth and clarity. It makes the entire audio system at an event sound great," says engineer Mr. Porus. "I love the workflow and the custom fader banks, which are an essential tool for mixing."
Fellow engineer Mr. Santosh Raulo agrees, adding "One of the great things about Yamaha digital mixers for sound rental companies is that the entire range has a similar workflow. They are easy to use and the audio quality is so clean and warm. They sound fantastic!"
Effects Tech Refines the Art of Live Sound with Yamaha RIVAGE PM7