RIVAGE PM7 Is The Progressive Solution For Haken
RIVAGE PM7 Is The Progressive Solution For Haken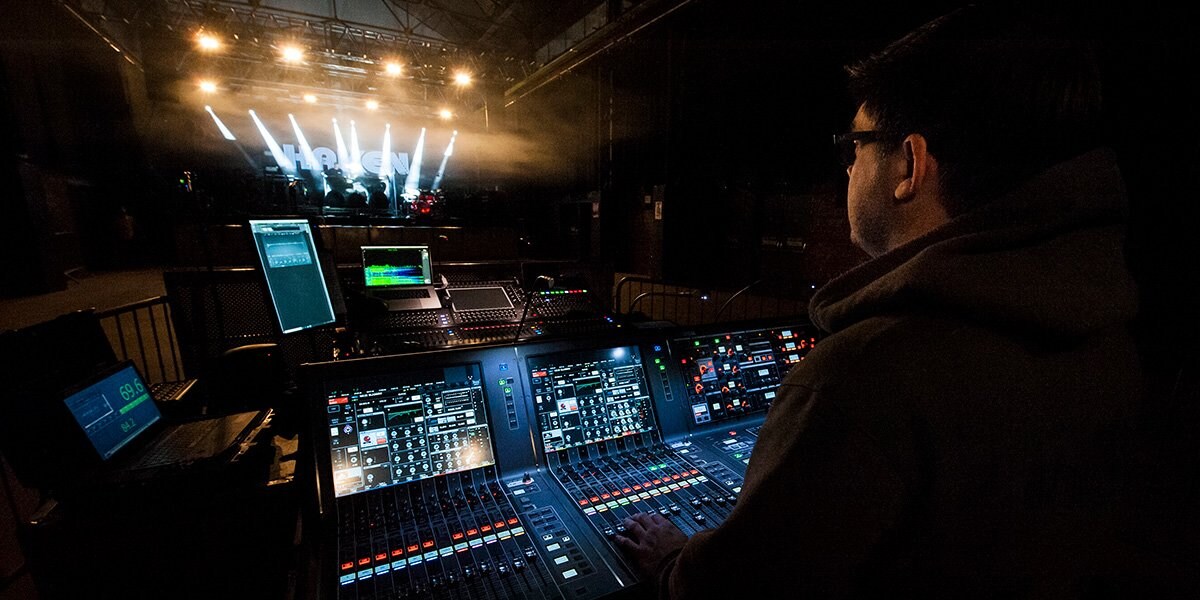 Far from being an 'uncool relic from the 1970s', nowadays progressive rock has a sizeable following and is becoming more popular. There are a number of artists following the likes of Muse and Dream Theater into the mainstream, none more so than Haken - a multinational six-piece recently returned from a European tour mixed on a Yamaha RIVAGE PM7 digital mixing system.
Haken's most recent album, Vector, took the band into harder-edged 'progressive metal' territory. Getting the heaviness of the music across, while ensuring audiences also hear the intricate musical phrasing, needs an audio system that puts equal emphasis on exceptional audio quality and high end features.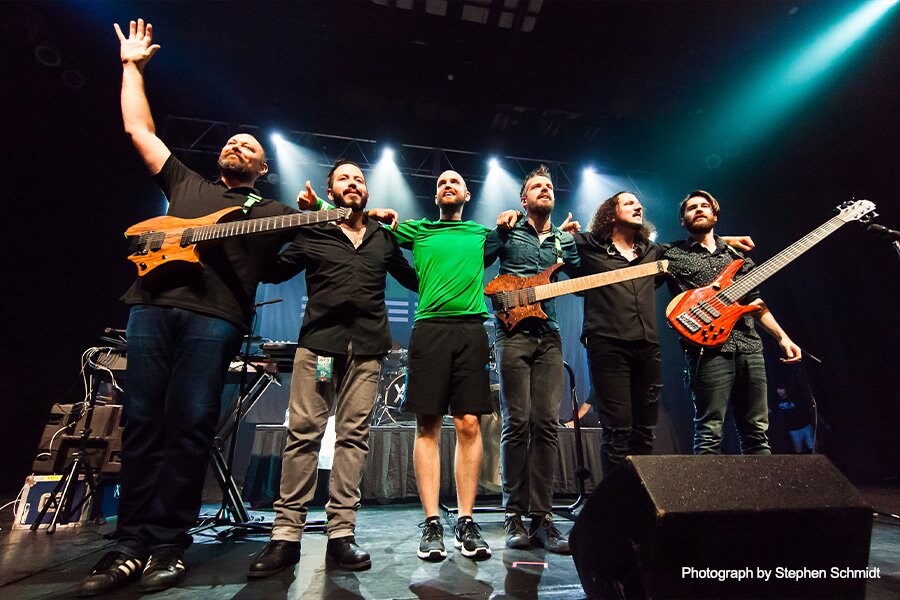 Front of House engineer Adam Bonner has used Yamaha digital mixing consoles for 15 years, mixing the band's last three tours in Europe and the US on a CL5.
"I really wanted to see what we could achieve with the FoH mix when using Yamaha's flagship system, effectively removing any processing limitations. I knew that RIVAGE PM7 was the perfect fit for this tour," he says.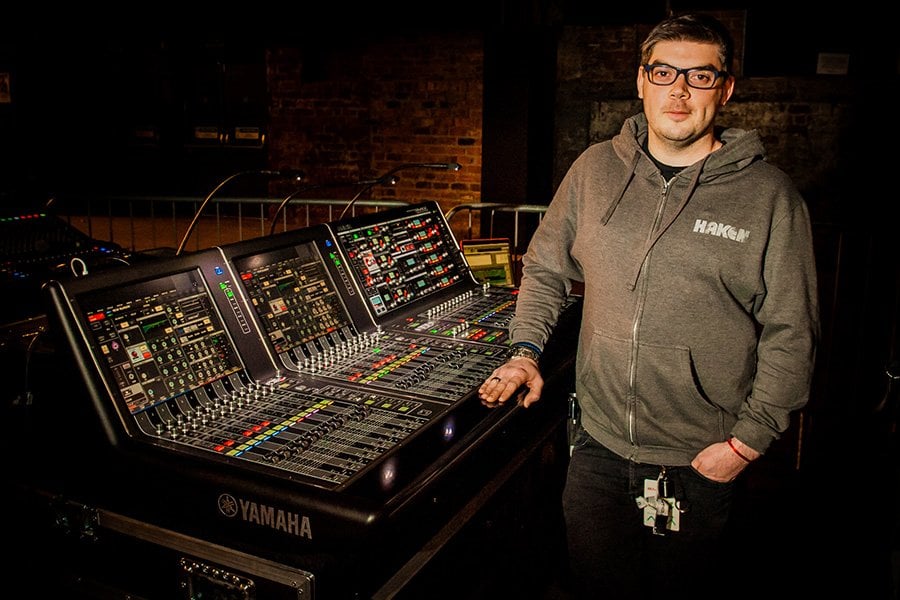 Adam contacted Steve Davies at London-based Subfrantic Production Services, who supplied the system including an RPio622 I/O unit, and provided the company's new rehearsal facilities for Adam's tour pre-production.
"Having everything under one roof was a huge help, saving time and money on the logistics of transporting the control package from supplier to rehearsal space and so on. It also allowed me to relax and ensure that I didn't forget anything," says Adam.
"Walking up to the PM7 for the first time didn't feel daunting at all. I started with some multitracks from a previous tour, converted my CL5 file to give me a starting point for input EQ and channel naming. Everything felt familiar and I didn't have to search for anything. It was easy to get a decent mix going quickly," he says.
"The biggest difference is that, due to the frame size and the amount of dedicated encoders on the surface, you find yourself moving away from the more touchscreen-based mixing of other consoles and back to a more analogue style workflow."
Impressed by the many high end features included as standard on the RIVAGE PM7 system, Adam found the DaNSe noise suppression a particular help.
"It's an amazing plugin, with no amps on stage, the only noise coming from there is drums and DaNSe really helped me to tame cymbal spill into the lead vocal and drummers backing microphones. It meant I could happily leave the microphones open, even when not in use. It's so simple to set up and most of the time it only requires an adjustment to the threshold to achieve the desired result," he says.
"The delay compensation was also very useful. I use a fair bit of parallel compression, so never having to worry about whether everything was in phase when hitting the master bus was really great, no matter how many plugins I was using in the signal chain."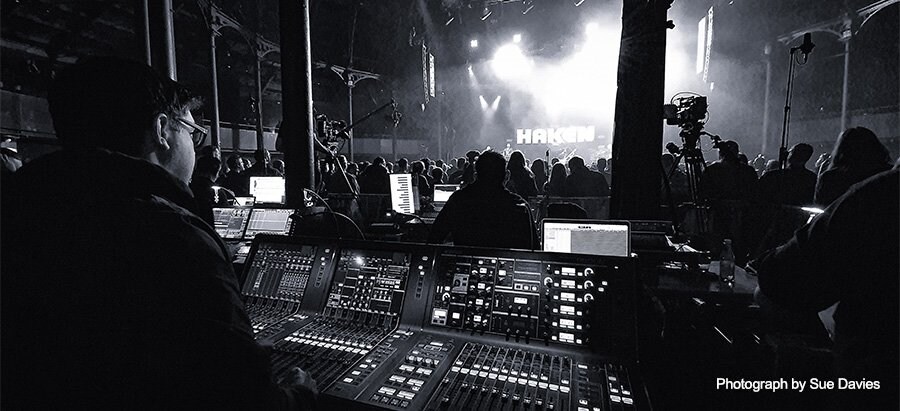 Above all, though, it was the sonic quality of the system that stood out for Adam.
"Everything was so clean, clear and transparent. It's a totally effortless console to mix on. And that's coupled with the endless choice of high quality EQ, compressors, FX and more I/O than you'd ever want," he says. "I believe that it was the best tour for me sonically and several fans commented that it was another step up in the quality of the live sound. This was largely down to RIVAGE PM7," he says.
He is also very complimentary about Subfrantic and their commitment to supporting him and their Yamaha systems. "They were fantastic. Everyone is friendly, helpful and Steve worked hard to give me the package I wanted within budget," he says. "It's been a pleasure working with them on this tour."
He continues, "I love the RIVAGE PM7 system. I'd love to use it on the band's US and Canada shows in February and March. As long as space is available at FoH and the budget allows, I would happily spec it for every show I do from now on. I just wish there was a small version that I could take on fly-in shows!"
RIVAGE PM7 Is The Progressive Solution For Haken