Yamaha RIVAGE PM Digital Mixing Systems Chosen By Gabisom For Rock In Rio 2019
Yamaha RIVAGE PM Digital Mixing Systems Chosen By Gabisom For Rock In Rio 2019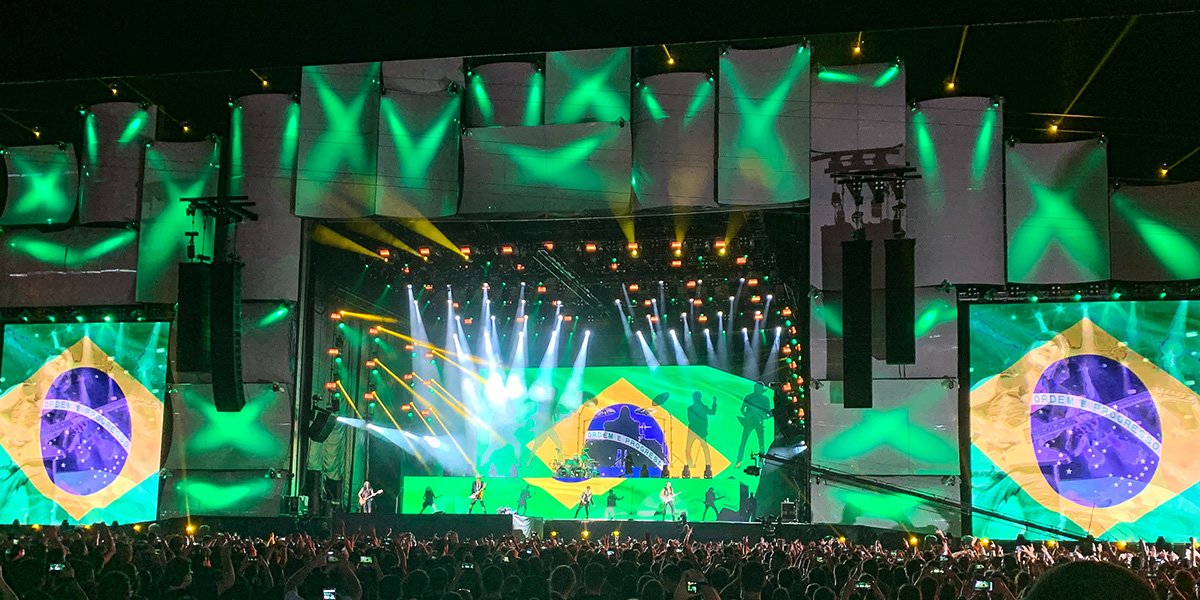 Every year Rock In Rio attracts the cream of the world's international rock acts, performing alongside artists from Latin America, Spain and Portugal. The 2019 event saw the festival held over seven days at Rio de Janeiro's Barra Olympic Park, attracting an audience of 100,000 each day. Yamaha digital mixing systems were used on five stages, with RIVAGE PM systems used for the first time.
Rock In Rio was first held as a one-off 10 day music festival in 1985. Over the next 25 years it was held twice more in Rio, then in Lisbon and Madrid, before becoming an annual multi-stage festival from 2010. It now largely alternates between Rio and Lisbon, although additional events have been staged.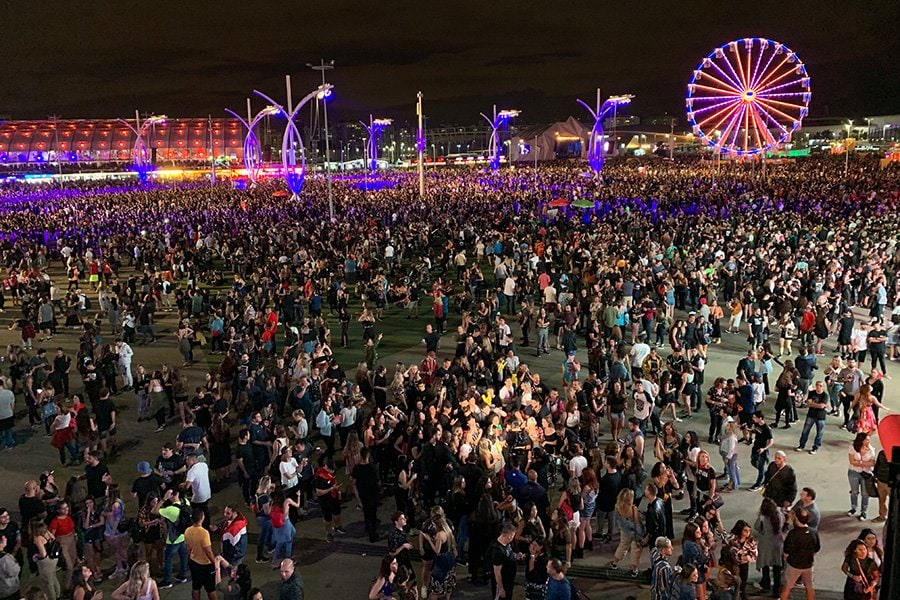 Rental company Gabisom Audio Equipment provides the sound equipment for all the festival's stages and this year specified Yamaha RIVAGE PM systems. RIVAGE PM10 systems were deployed at Front of House and monitors at the Mundo stage, two RIVAGE PM7 systems for monitors on the Sunset stage and a third RIVAGE PM10 system at FoH on the New Dance Order stage. Gabisom also provided a Yamaha CL5 for monitors on the Espaço Favela stage.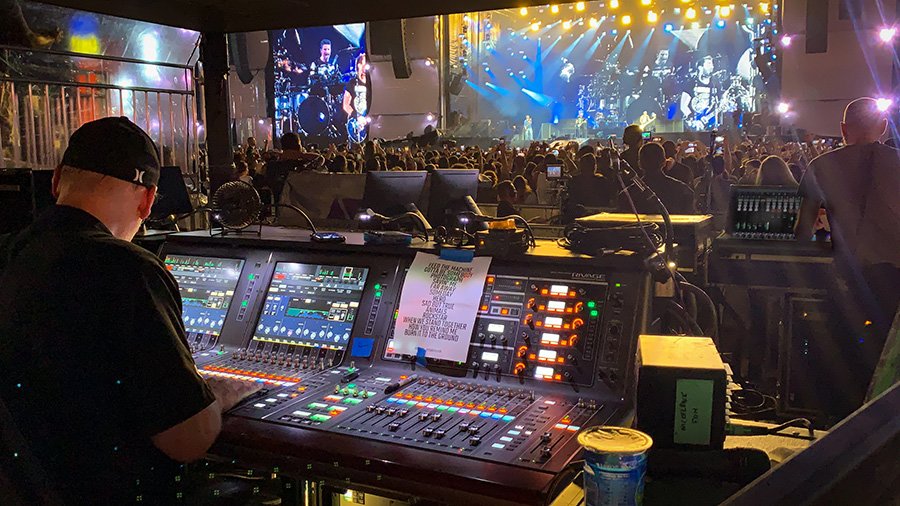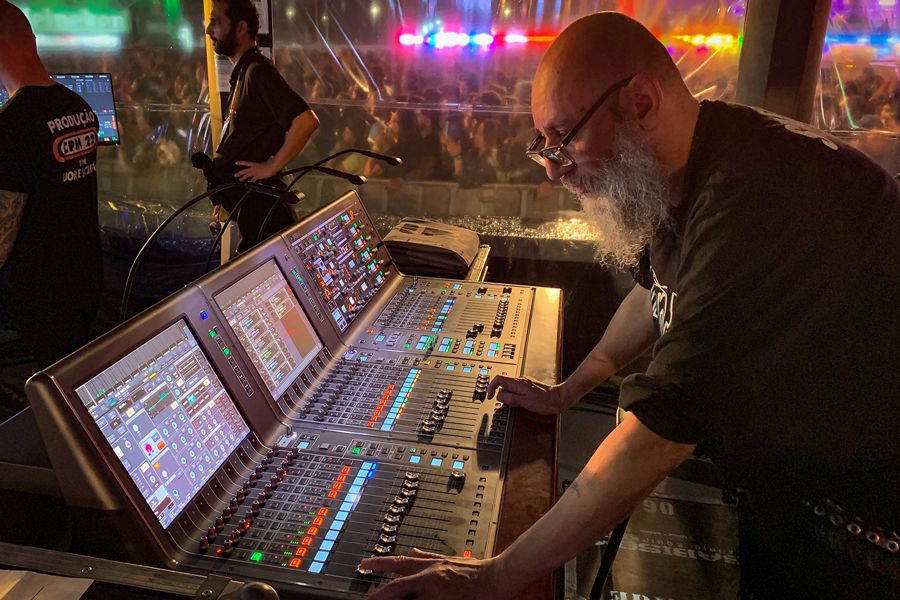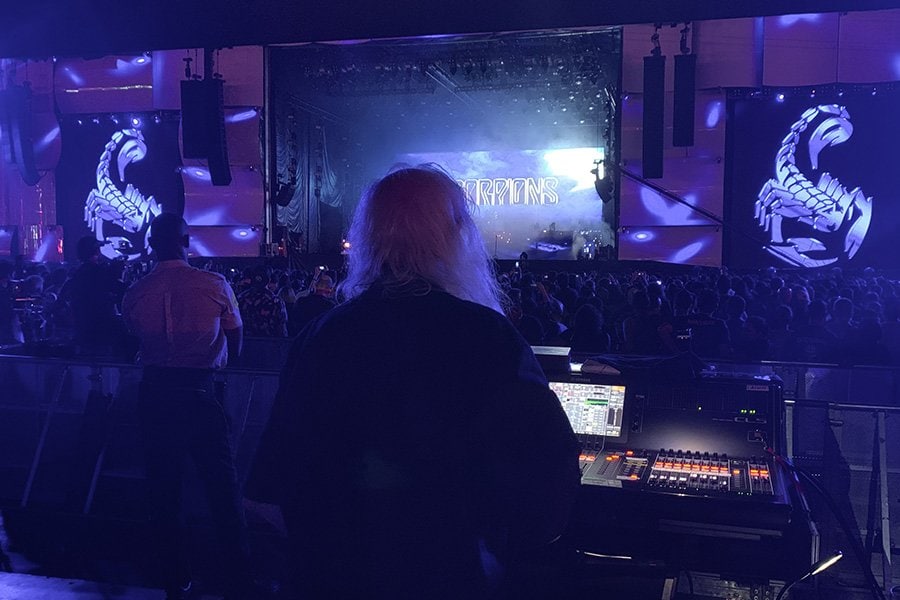 The systems were set up by Gabisom staff, with the Yamaha Musical do Brasil team on hand to offer technical support and any necessary training for engineers unfamiliar with Yamaha systems.
"Gabisom chose RIVAGE PM systems as a significant part of the festival base rider, thanks to the innovation and revolutionary flexibility in design and operation," says Yamaha Brasil pro audio technical support and consultant Matheus Madeira. "The mix engineers could use 96 channels of Rupert Neve Designs SILK processing to enhance their sound, while the system engineers had extremely flexible patching possibilities, to respond to any situation during the festival."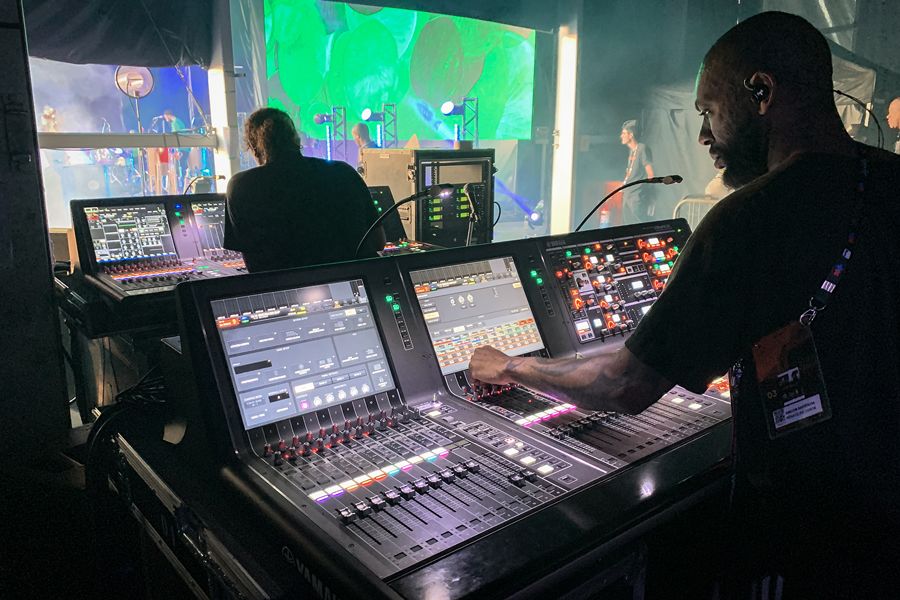 This flexibility was highlighted by artists who used RIVAGE PM systems during the festival including Foo Fighters, Black Eyed Peas, Nickelback, Brazilian thrash legends Sepultura, the Brazilian Symphonic Orchestra (OSB) and more. It showed how the system is suitable for all genres of music, even on the largest stages.
RIVAGE PM10 is the mixing system of choice for Foo Fighters monitor engineer Ian Beveridge. "When you are in front of that many people, you don't want to have in the back of your mind the nightmare of the desk not working, which has happened to me in the past. And the last thing the band wants is to have any seeds of doubt whatsoever about their monitoring," he says.
"With the Yamaha RIVAGE PM system you don't have that, it lets you concentrate fully on mixing the show and the band can trust me completely to do the best I can in the circumstances of that day. Importantly, it lets me do anything I want to do, anything I can imagine. There are a lot of things on RIVAGE PM that I can't get from anything else I've tried."
Foo Fighters Front of House engineer Bryan Worthen also praised the system, walking into one of the training sessions for local engineers and saying "This is the system you need for life!"
"As well as being the first time that RIVAGE PM systems were used at Rock in Rio, for many engineers of South American artists it was also the first time they had used them," says Matheus. "All of the engineers who used RIVAGE PM were surprised at the high quality sound and operational simplicity. They also appreciated our support during soundcheck and the show."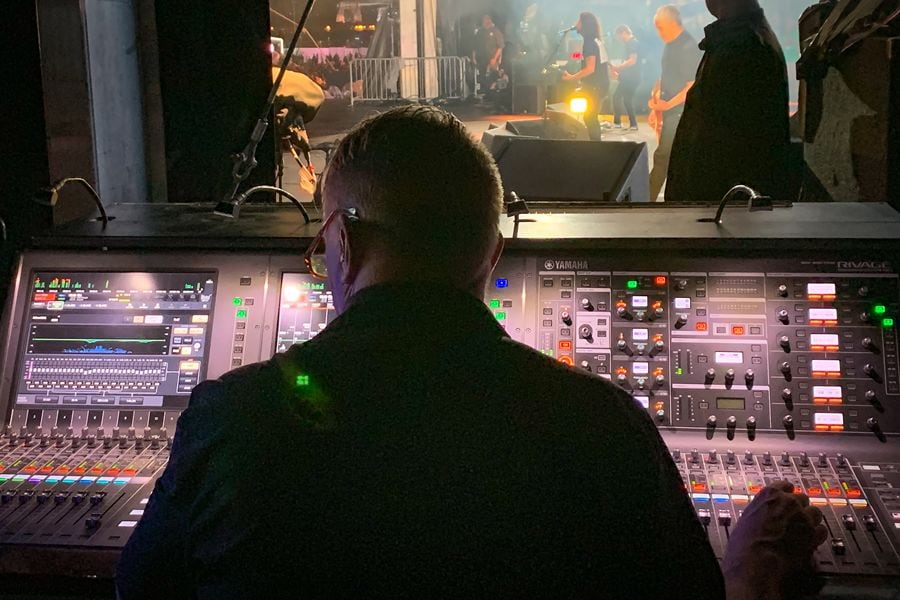 "Rock in Rio is renowned for taking the lead in market trends for the Latin American live entertainment industry. It provided a great platform to showcase RIVAGE PM systems to a wide range of mixing engineers," says Caio Lenzi, Yamaha Brasil pro audio manager. "We are very pleased that Gabisom specified them for this year's festival and we see a very bright future for RIVAGE PM in our region."
In partnership with Brazilian television company Rede Globo and Dolby, Yamaha Brasil also provided a Yamaha audio system for an immersive 4.1.4 Dolby Atmos installation at the festival's Globoplay VIP experience. Located close to the Mundo stage, a 5.1.4 live feed was pre-mixed by Globosat engineers and routed to a Yamaha QL5 mixer, then to the Atmos system based on Yamaha's flagship DZR10-D powered loudspeakers, DXS15 XLF-D subwoofers and VXC8 ceiling speakers.
"The VIP guests, who included many famous actors, actresses and artists, could see the stage and listen to the show in an unprecedent immersive live sound experience," says Giuliano Quiqueto who, together with Vinícius Mulieri, were the Yamaha Brasil pro audio technical consultants at the Globoplay VIP experience. "Globo staff were amazed at the outstanding quality of the system, with a senior executive calling it 'the best sound experience in Rock in Rio'."
Yamaha RIVAGE PM Digital Mixing Systems Chosen By Gabisom For Rock In Rio 2019