History Meets Modernity as Prague Hosts Yamaha's 2019 System Designers Conference
History Meets Modernity as Prague Hosts Yamaha's 2019 System Designers Conference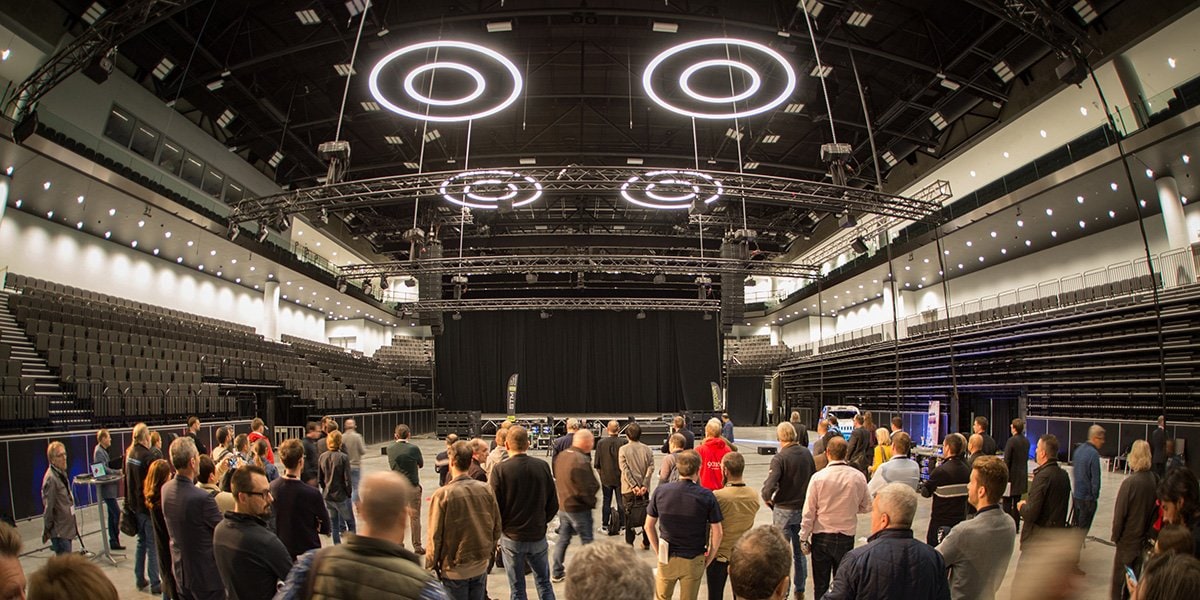 The past, present and future of professional sound recently met in the Czech Republic, as over 300 sound industry professionals from 40 countries headed for the capital Prague, host city for Yamaha's annual System Designers Conference.
'Immersive audio' was the theme of this year's System Designers Conference (SDC). While we tend to think of immersive audio as a modern concept, any space with four walls, a ceiling and floor produces immersive sound. It made Prague an appropriate location, as the city's long history of opera and classical music has seen many venues built with acoustics in mind. It was in the newest of these - the O2 universum, opened just six weeks earlier - that the conference took place.
Featuring a wide range of conference facilities and a 4500-seat sports arena, the O2 universum was the perfect location to set up demonstration immersive sound systems in both the largest conference room and the arena, as well as comparing them to a large format NEXO L-R line array system flown in the arena.
SDC 2019 featured a wide range of different presentations and demonstrations. These included the Prague Music String Quartet demonstrating the benefits of acoustic room enhancement using Yamaha's AFC4 active field control system, followed by a stuffed chicken being sent flying around the room, its clucking tracked by the AFC4 system.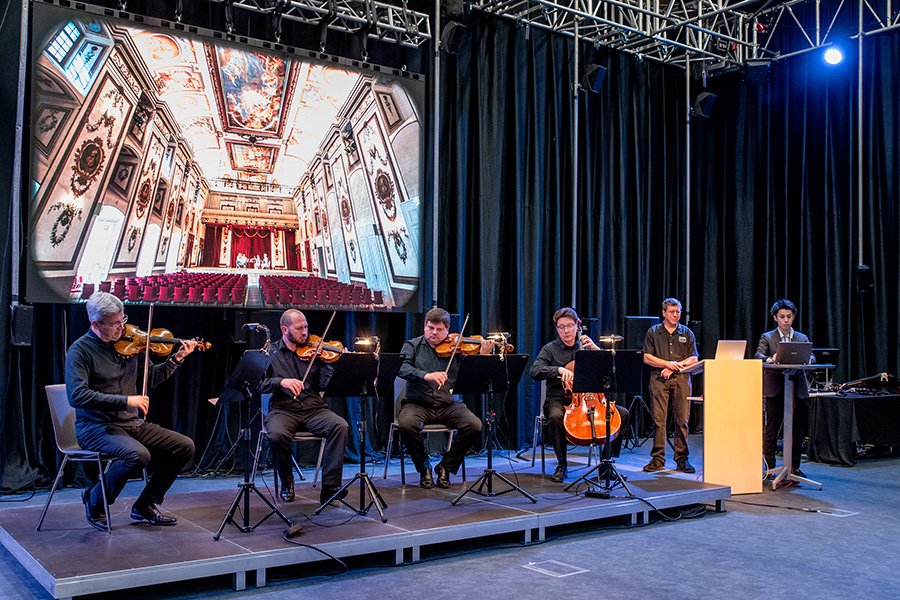 Other sessions saw the arena AFC4 system used to demonstrate how stage tracking heightens the experience of theatre and live music, as well as how regenerative audio systems can be used to boost the atmosphere at sports venues.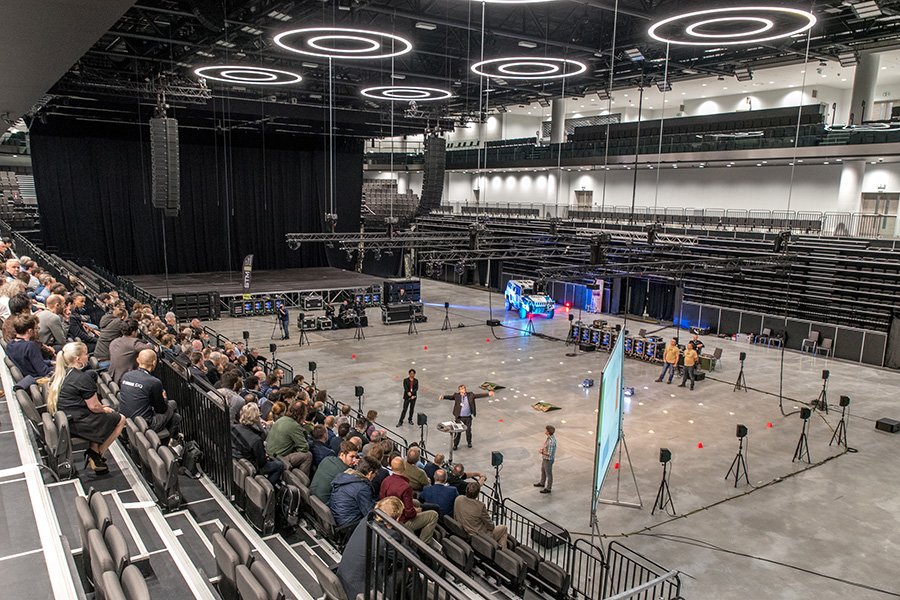 Seminars on system design and finance for large arenas were hosted by NEXO, while sessions on acoustic measurement and analysis, digital networking, EN54 certification in stadiums and arenas, remote conferencing, education in production management, certification workflows, artificial intelligence-based voice assistance and the huge, once-in-a-generation Fête des Vignerons, - which used 11 Yamaha RIVAGE PM and Nuage digital mixing systems - were also on offer.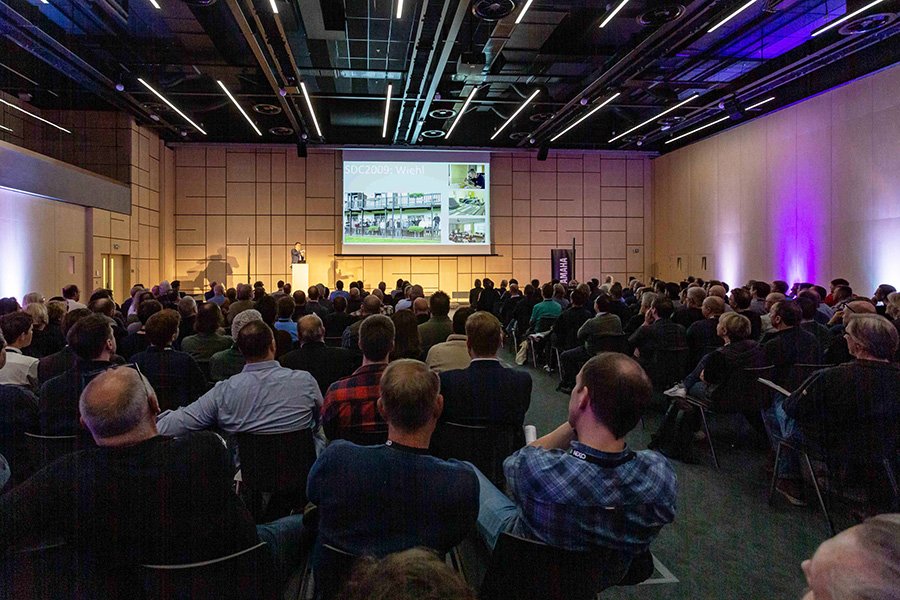 In between the sessions, guests were invited to enjoy a fully-immersive, 3D virtual reality tram ride through Prague. This was recorded using Yamaha's ViReal 64-channel spherical microphone array, the sound being played back through Yamaha headphones accompanying video on Oculus Go headsets.
Recording the immersive tram ride
They also experienced the real thing, taking a historic tram to the 114 year-old Municipal House, a celebrated concert venue which is home to the Prague Music Orchestra. Here a recital by the Prague Music String Quartet in the Sladkovsky Hall was followed by a lively dinner. Even here the contrast between audio past and present was evident, as the Smetana Hall features a NEXO STM line array system for amplified concerts, installed earlier in 2019.
SDC 2019 was a highly successful event, with guests and presenters alike happy with the two days in Prague. Yamaha Music Europe would like to thank all of the companies who supported the 2019 System Designers Conference: Audile, Audinate, Audioconsulting AG, Avixa, Big Orange, DeusO, Game of Life Foundation, HAW University of Applied Sciences, Microsoft, NEXO, O2 universum, Onlim, Pracownia Akustyczna, Ramboll, RH Consulting, Royal Conservatoire The Hague, Steinberg, THM University of Applied Sciences, TTA, Wroclaw University of Science and Technology, Yamaha Corporation of America and Yamaha Corporation (Japan).
Special mention must also be made of Yamaha Music Europe's Ron Bakker, Christine Denner and Robert Jurik, whose hard work behind the scenes made the whole event possible.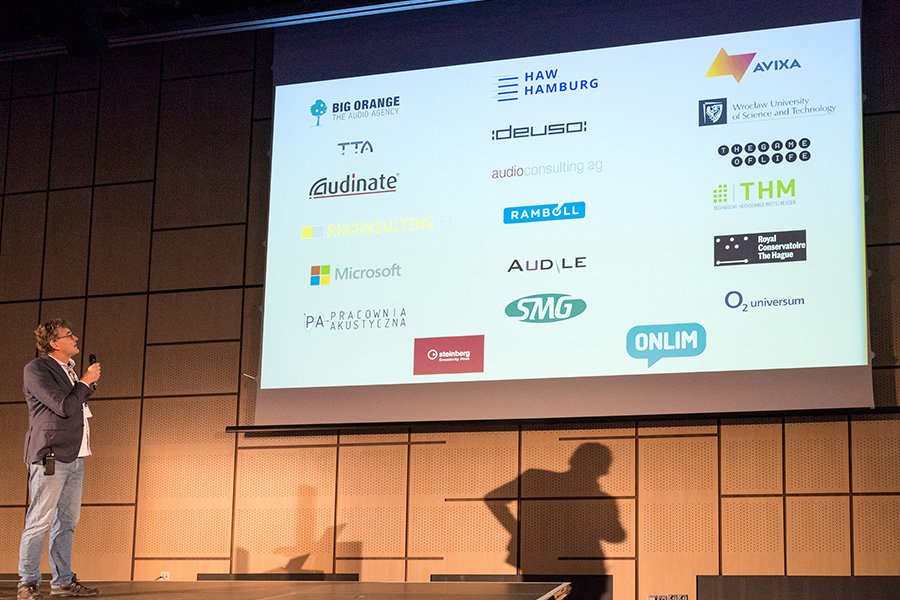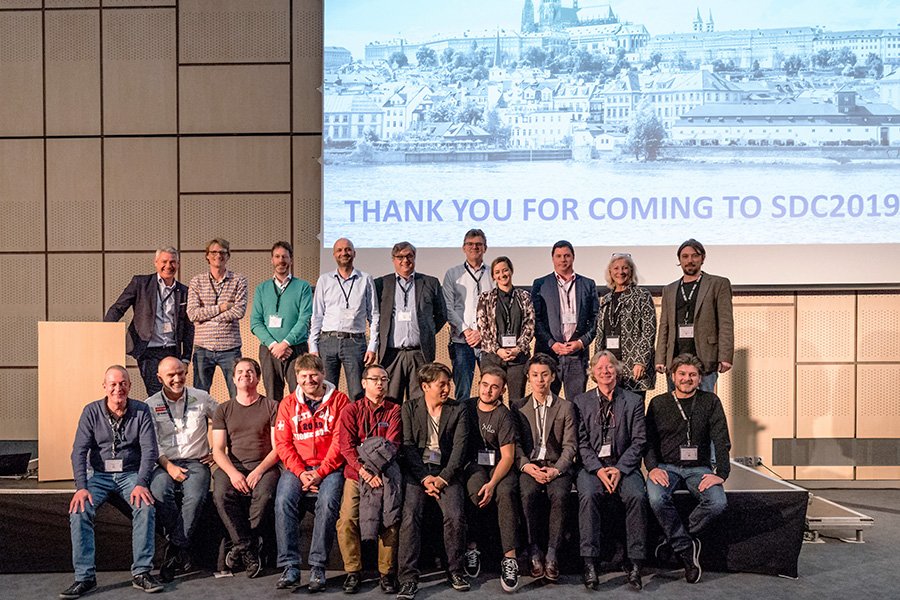 Feedback from attendees at SDC2019
"It was a pleasure and really inspiring to meet all these audio professionals in one place. Thanks Yamaha for your hospitality and the perfectly organised days. It was pretty hard to decide which of the next speaker slots were the most interesting. We´ll be back!" (David Heuer, QoSono GmbH & Co KG)
"This experience was fantastic, for the high technology and for the quality of the presenters. My favourite seminar was the immersive sound demonstration with the AFC4 system. I have experienced AFC3 in the past and this generation is a giant leap forward... again!" (Mr. Francesco Di Pinto, MSc, project developer)
"A large and very well organised event, with many great seminars. I was impressed by the scale of it all." (Wilfrid Evenblij of BLYsound.com)
"I salute Yamaha for organizing an inspiring gathering like this, providing two days of workshops, brainstorming, exchanging ideas and experiences on today's and tomorrow's hot topics in the pro audio industry." (Roland Mattijsen, Audio Electronics Mattijsen, Amsterdam)
"Many thanks for your invitation to this seminar in Prague. It was beautifully organised, there were varied choices of topics with interesting and passionate discussions and it is always a pleasure to meet the NEXO team." (Christophe Dupin, senior acoustics partner at 192k.fr, France)
"Thank you again for the Prague trip, it was very interesting and inspiring." (Martin Mayer, Mister Master, Austria)
"Thank you for inviting me to this informative and very well organized convention." (Fabien Budnik, AV manager, Stade de France)
History Meets Modernity as Prague Hosts Yamaha's 2019 System Designers Conference