Audioversity Webinar - Programming Yamaha Remote Controls - 10 September 10:00 & 17:00 (UK time)
Audioversity Webinar - Programming Yamaha Remote Controls - 10 September 10:00 & 17:00 (UK time)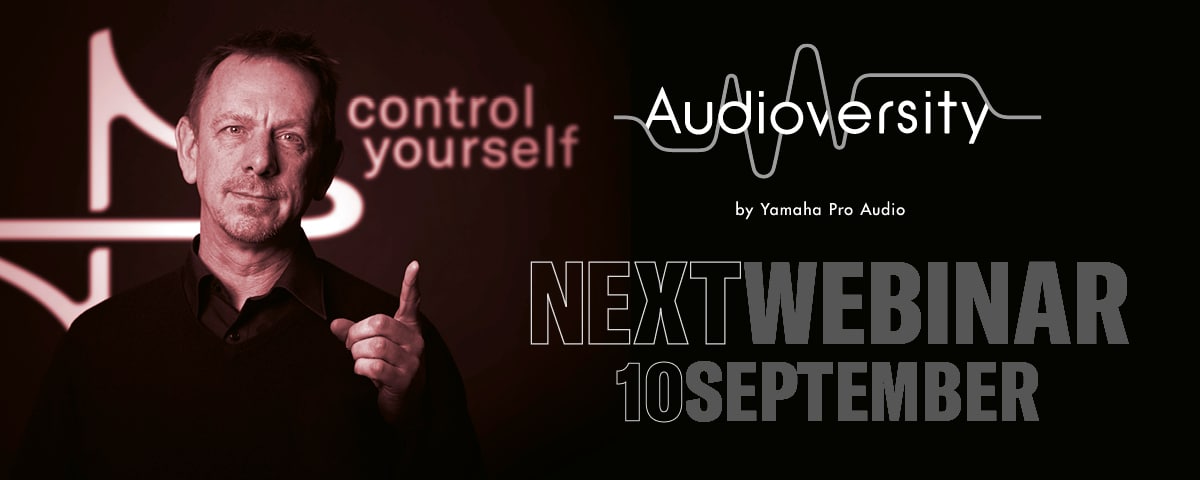 Choosing and programming remote control options for audio installations is so important when it comes to keeping your customers happy. Whether in a restaurant, hotel conference facility, house of worship or school auditorium; simplicity and flexibility are essential.
This webinar discusses the many options available to control various combinations of Yamaha DSPs, Digital Mixing Consoles and AV. It then provides detail on how to program the very latest touch screen remote from Yamaha named ProVisionaire Control plus a preview of the soon to be launched Version 3.5.
Simplify yourself customers' professional lives and help them to take control of your audio system designs.
Programming Yamaha Remote Controls
Tuesday 10 September 10:00 & 17:00 (UK time*)
Participants will need to register in advance according to their preferred time.
* UTC (or UTC+1 during periods of Daylight Saving Time). Please go to the registration page above to confirm the start time in your location.
Audioversity Webinar - Programming Yamaha Remote Controls - 10 September 10:00 & 17:00 (UK time)