Yamaha Enhances Audience Experience At West Bengal Cultural Hub
Yamaha Enhances Audience Experience At West Bengal Cultural Hub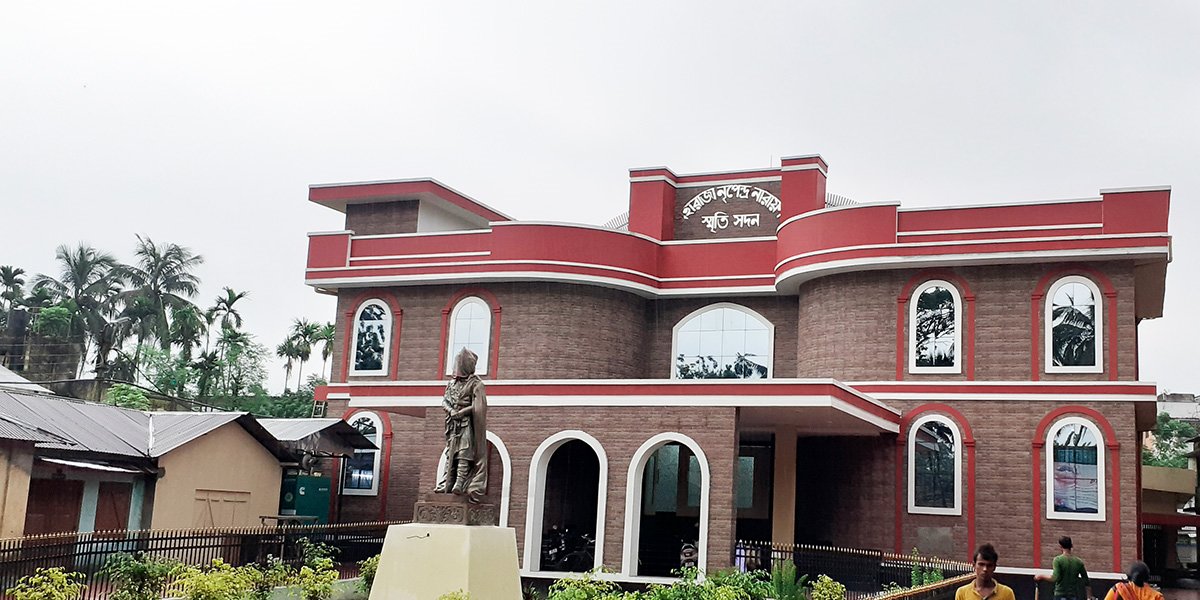 The Indian city of Dinhata is a major cultural hub in the state of West Bengal. Sharing a border with both the Indian state of Assam and Bangladesh, the city is home to a wide variety of events, most of which are held at the multipurpose Maharaja Nripendra Narayan Smriti Sadan auditorium. Here a newly-installed Yamaha audio system has significantly improved the experience for audiences.
Named after the Maharaja of the princely state of Koch (Cooch) Behar, the venue is used for Government events like conclaves and seminars, as well as theatrical performances, movie screenings, live music and other productions.
As part of a recent major renovation, it was clear that a significant audio upgrade was needed to satisfy modern audience expectations. Because it hosts such a wide variety of events, the new system had to be versatile as well as high quality and reliable.
Systems integrator Consulting Technologies chose a Yamaha system with a dual 2.1 and 5.1 channel setup. It is based on the MTX3 matrix processor, with the main stage PA comprising L-R pairs of flown passive CBR15 loudspeakers and two floor-mounted R118W subwoofers. When the system is used in 5.1 configuration, another CBR15 - flown in the centre of the stage - is also used, together with six CBR12s, which are mounted along each side wall of the auditorium. The versatility of the CBR12 is highlighted by two more being used as stage monitors.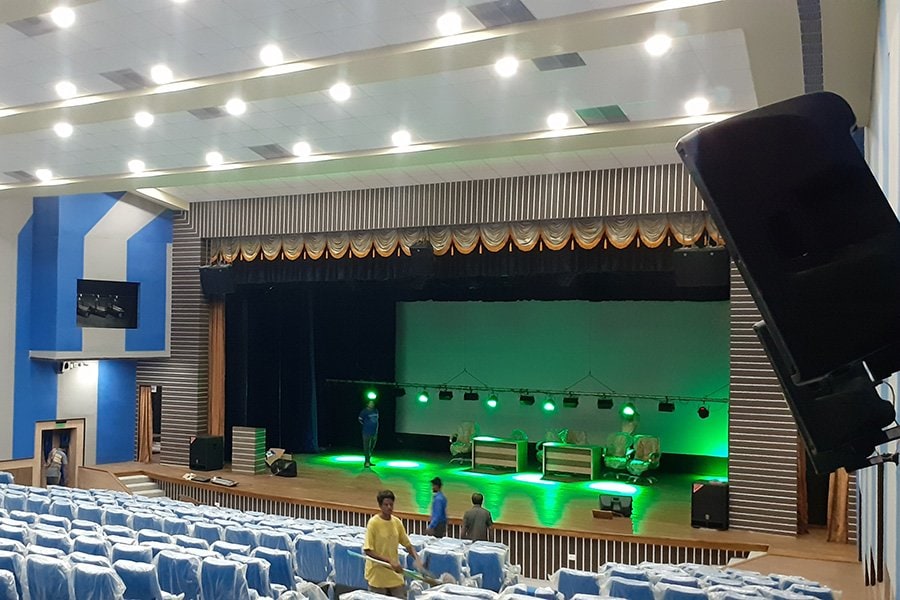 The system is powered by six Yamaha PX series power amplifiers, with live productions mixed on a Yamaha MGP24X mixing console. It also features an RX-A870 AV receiver, for playback of movies and other AV materials with the 5.1 setup. In addition, the sound is delivered to the green room by a PA2030a power amplifier and VXS8 speakers.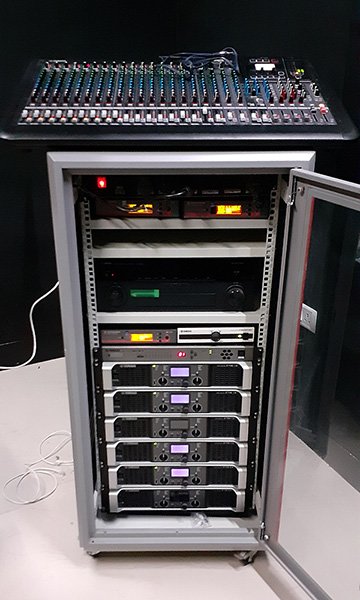 "Our biggest concern was to reduce the audio reflections in such a large space," says Mr. Kushal Guha Thakurta who is the owner of the auditorium. "The quality of the loudspeakers, the MTX3's digital signal processing and the intelligent processing of the PX series power amplifiers work seamlessly together to deliver flawless audio clarity and perfect tuning for any use of the venue, with instantly recallable settings."
The regional Yamaha sales and management team visited the venue when the system was being commissioned, to train its system technicians and for final tuning. Ongoing technical support will be provided by Consulting Technologies.
Yamaha Enhances Audience Experience At West Bengal Cultural Hub