A Quarter Of A Million Fans Enjoy Dutch Superstar Marco Borsato's Stadium Shows, Aided By Yamaha's RIVAGE PM7
A Quarter Of A Million Fans Enjoy Dutch Superstar Marco Borsato's Stadium Shows, Aided By Yamaha's RIVAGE PM7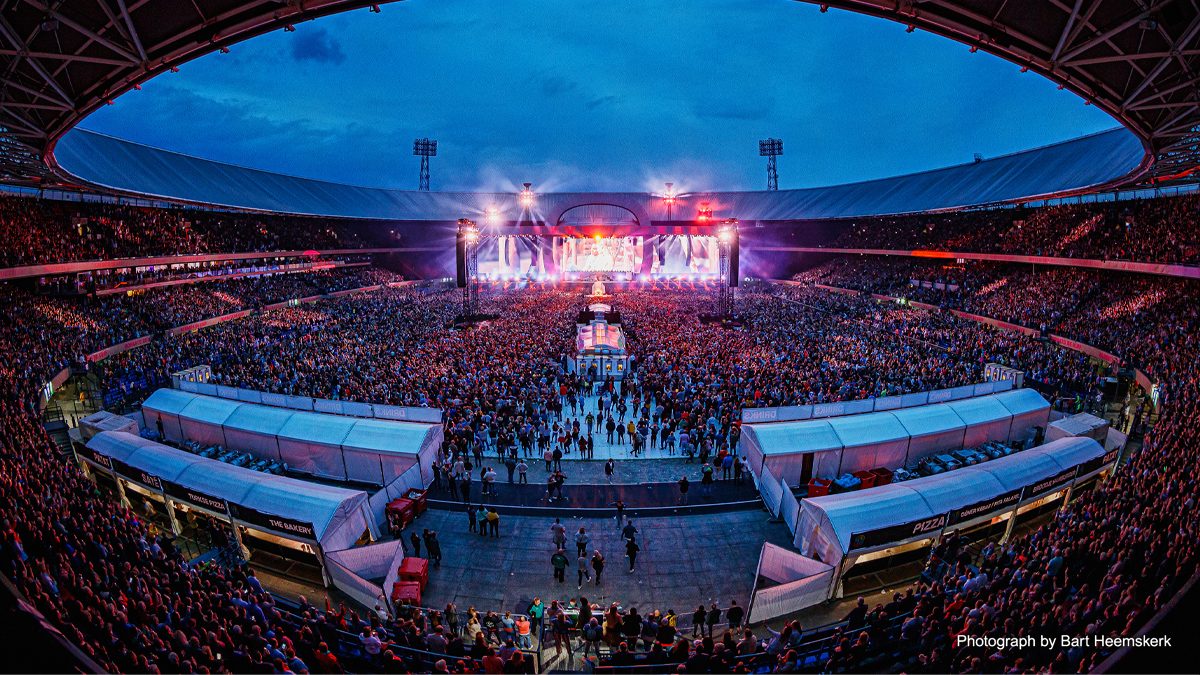 In late May and early June, Dutch superstar Marco Borsato became the first artist to play five sold-out stadium shows at De Kuip, home of Feyenoord Rotterdam football club. A Yamaha RIVAGE PM7 digital mixing system helped ensure that Marco, his band and an array of guest vocalists gave a quarter of a million fans an unforgettable experience.
Borsato has consistently been one of the Netherlands biggest and most successful singers since winning Dutch TV talent contest Soundmixshow nearly 30 years ago. Playing to 50,000 people at each show, the four evening and one afternoon concerts ensured that fans of all ages were able to enjoy a huge and spectacular stadium production. It included an 80m wide stage set, pyrotechnics and a 1000㎡ LED video screen, the largest ever used on a Dutch live show. The singer himself said "It doesn't get any better than this!"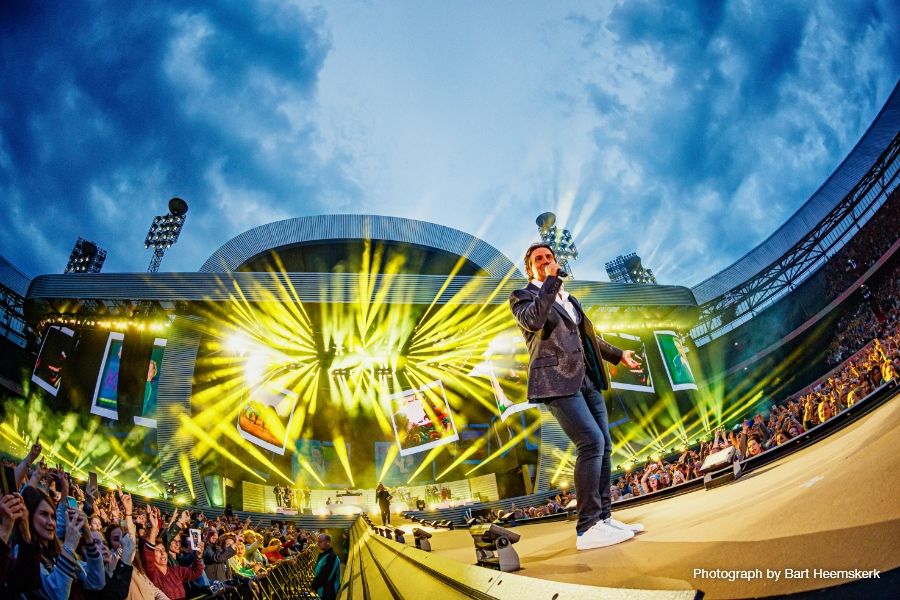 The shows needed an equally impressive audio production, supplied by Utrecht-based Peak Audio, who have worked with the artist for many years. Experienced FoH engineer and system designer Barak Koren deployed multiple line arrays, ensuring that a high quality mix could be heard in all seats. This resulted in an unprecedented zero number of complaints from the 250,000 total audience. Of course good sound out front requires good sound on stage to begin with, which is where monitor engineer Paul Duwel has held the position for Marco since 1996. It was Paul who helped to persuade Peak Audio to recently invest in a Yamaha RIVAGE PM7 system.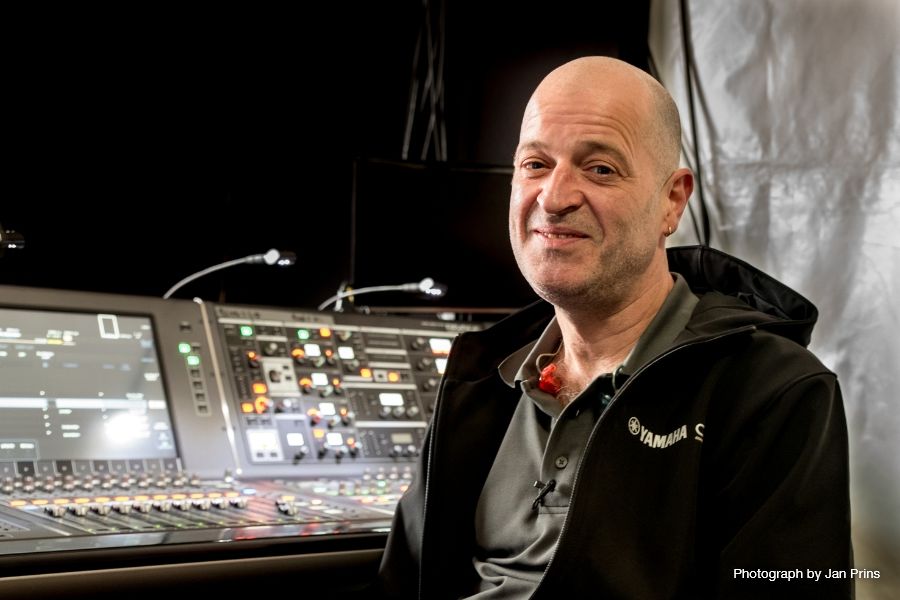 Paul has used Yamaha digital mixers for many years and was one of the first Dutch engineers to use the PM1D, first with Marco and then on a theatre production. "In the theatre everybody thought I was crazy, because it's such a big desk," he says. "But I showed them the first layer was Front of House and the second layer was monitors, so it was really two desks."
He continues, "I had been looking for another console for some time and really liked the RIVAGE PM7. Peak Audio were into it as well, so I was very pleased when they made the investment."
Such is Paul's confidence in Yamaha - and the artist's confidence in Paul - that these stadium shows were the first that he had mixed monitors on the RIVAGE PM7. But he couldn't have been happier. "It's small in size, but it has so many tools and is so fast and logical to use," he says. "You can create custom layers really quickly, you've got the Rupert Neve Designs plug-ins, you've got Dante... it's all there."
The monitor set-up for the shows featured 118 inputs, including 16 channels of backing tracks and 12 talkback mics for the seven onstage musicians and five crew ("RIVAGE PM7 has an excellent routing system for talkback," notes a happy Paul). There were 70 outputs, mainly stereo in-ears and a number of wedges, keeping onstage SPLs low, but not compromising on atmosphere for the performers.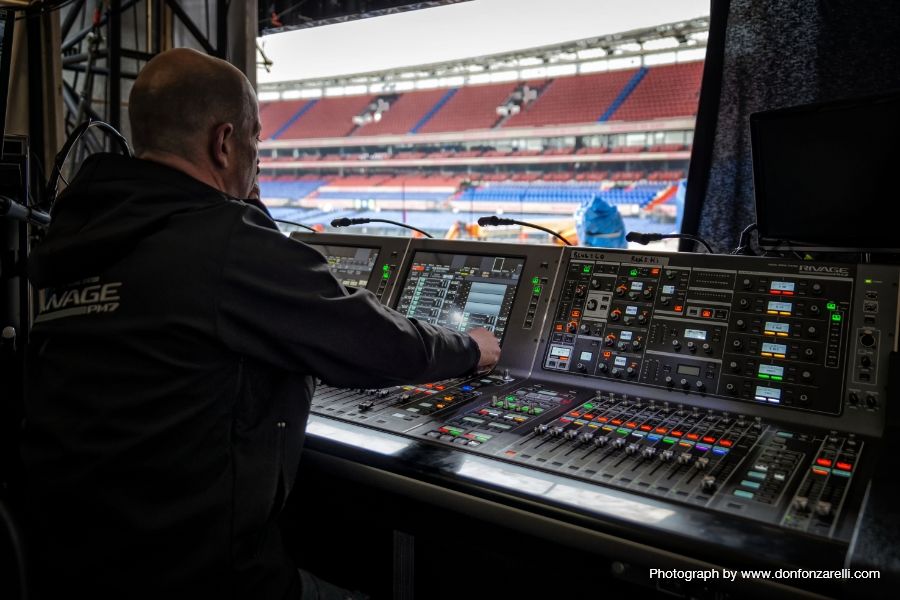 Aided by the experience of Peak Audio production manager / engineer Bart Schouten and the rest of the Peak Audio crew, Paul enjoyed five incredibly successful shows. Despite the size and profile of the shows - meaning huge pressure on the production team - the RIVAGE PM7 console ensured that everything in monitor world went without a hitch.
"RIVAGE PM7 is the best thing that has happened to me in the industry," says Paul. "I love it. If I could advise young engineers, I'd say start on a Yamaha QL1, work up to the RIVAGE PM7 or PM10 and you'll be very happy!"
Paul Duwel is the subject of Yamaha's latest In The Spotlight video
A Quarter Of A Million Fans Enjoy Dutch Superstar Marco Borsato's Stadium Shows, Aided By Yamaha's RIVAGE PM7