Award-winning DaNSe Makes A Big Impression At rAVe
Award-winning DaNSe Makes A Big Impression At rAVe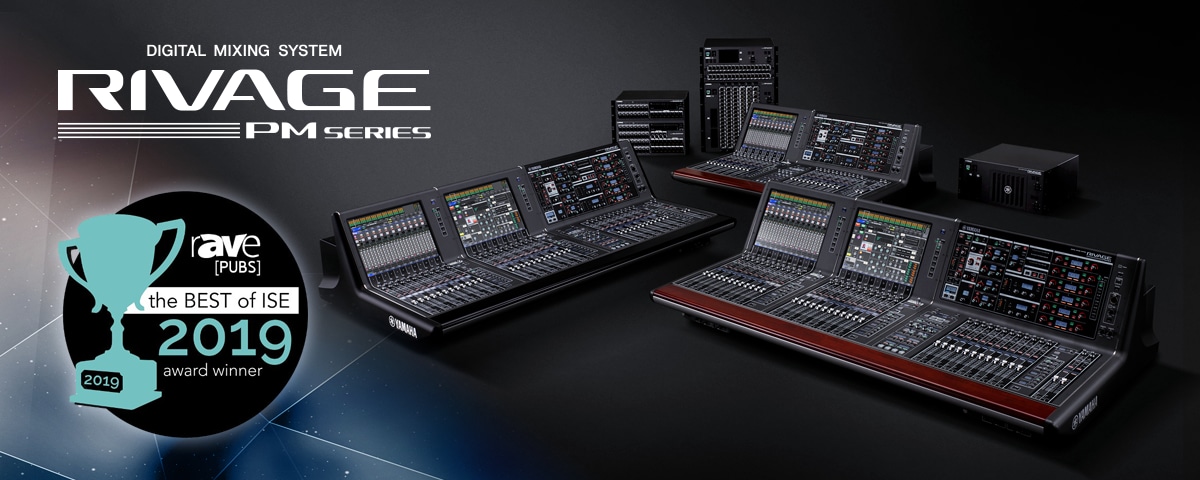 DaNSe is an advanced noise suppression plug-in for RIVAGE PM digital mixing systems, launched at ISE 2019 as part of the latest V3.0 update. AV publisher rAVe Publications was so impressed that it won a Best of ISE award in the Live Mixer for Installs category.
Included at no cost in RIVAGE PM V3.0 firmware, DaNSe is a remarkable plug-in which is extremely effective at cleaning up your sound by removing background noise.
Developed by Yamaha's dedicated research group at K's Lab in Japan, DaNSe has a wide range of applications. These include enhancing speech in theatres, conferences and broadcasting, where noisy air conditioning, moving lights or equipment cooling fans can be working. It can be used for sports events, to reduce crowd noise in the presenter's microphone and it works extremely well on noisy stages with microphones for vocals, percussion, wind and other instruments, effectively reducing unwanted bleed from instruments like cymbals and electric guitar amplifiers.
Not only is DaNSe very effective, it is also very simple to use. Set up is quick and straightforward, a Learn function listens for the noise that needs to be filtered out and a Tightness control adjusts the release time, delivering a much cleaner sound with remarkable speed. Users can make manual adjustments to the noise reduction filters, but the automatic learn function is so advanced that it achieves the best result in almost all cases.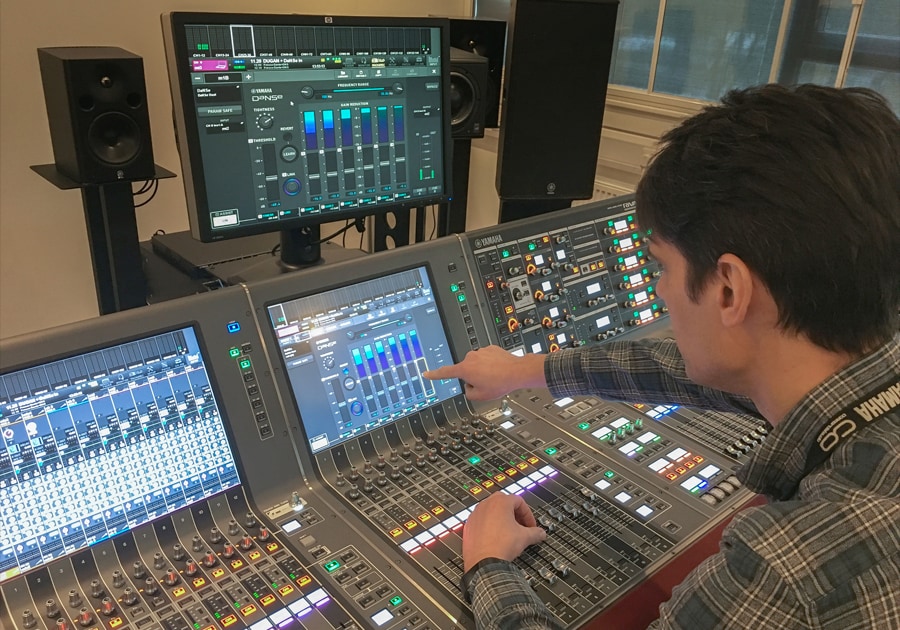 "The really beautiful thing about DaNSe is that it is dynamic, so you can still hear whispers and quiet passages of music which traditional noise gates would not detect. It can also be used in combination with the Dan Dugan automixer at conferences for an even more stable and controlled sound," says Andy Cooper, manager of Pro Audio Application Engineering at the Yamaha UK R&D Centre.
"We are really pleased that DaNSe has won a rAVe Publications Best of ISE award, highlighting the advanced technology that is at the heart of the RIVAGE digital mixing system, with this and other cutting-edge developments being added to the system at no cost to users."
DaNSe will be demonstrated - along with the other advanced features of RIVAGE PM V3.0 - at ProLight + Sound 2019, where Yamaha is exhibiting at stand F50, Hall 8.0. The show takes place at Frankfurt Messe from 2 - 5 April 2019.
"We are looking forward to showing visitors how quick and effective DaNSe is to use," says Andy. "Once you've tried it, you will never want to work without it again!"
About K's Lab
The K's Lab research group was established at Yamaha in 1987 to research physical modeling systems, and has been a driving force behind the development of innovative musical instruments and sound systems ever since. The resounding success of the RIVAGE PM series is partly due to the included Rupert EQ/Comp plug-ins and SILK emulations, all developed through close collaboration between K's Lab and Rupert Neve Designs. They are the only emulations recognized as authentic by Rupert Neve himself.
Award-winning DaNSe Makes A Big Impression At rAVe