Legendary Wisseloord Studio Hosts RIVAGE Mixing Masterclass
Legendary Wisseloord Studio Hosts RIVAGE Mixing Masterclass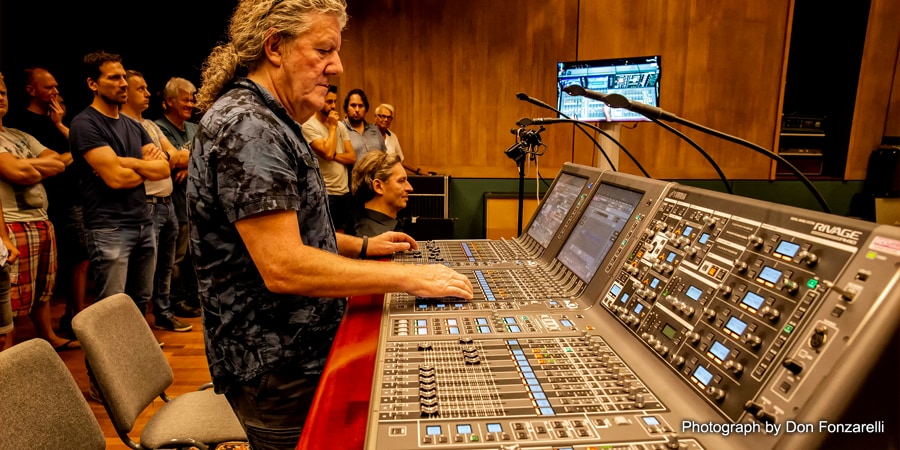 The success of Yamaha's RIVAGE PM7 digital mixing system means that sound engineers throughout Europe are keener than ever to discover more about the RIVAGE system. At the end of July, 50 Dutch engineers got the opportunity to enjoy a demonstration at Hilversum's legendary Wisseloord Studio.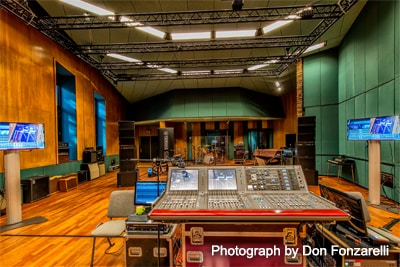 Likened to 'the Dutch Abbey Road', Wisseloord Studio is a world famous recording facility where albums by many of the world's leading rock and pop artists have been made. These have included Afrojack, Chris Brown, Elton John, Foo Fighters, Metallica, Michael Jackson, Paul McCartney, Steve Aoki, Sting, U2 and many more.
On 30th July, attendees were welcomed to Wisseloord with a tour of the studio complex, including its renowned mastering room, conducted by the studios' Chief Creative Officer Malik Berrabah. This was followed by an introduction to the RIVAGE PM7 system in Studio 2, conducted by Yamaha's Ruben van der Goor and Jan Prins.
All were then invited through to Studio 1, where Jamiroquai Front of House engineer Rick Pope was waiting with a RIVAGE PM10 system and four musicians from the band - Derrick McKenzie (drums), Ernie McKone (bass), Nathan Williams (keyboards) and Hazel Fernandes (vocals). The band played a number of songs, mixed by Rick on the RIVAGE PM10 via a Nexo M10 PA system, plus 45N12 monitors.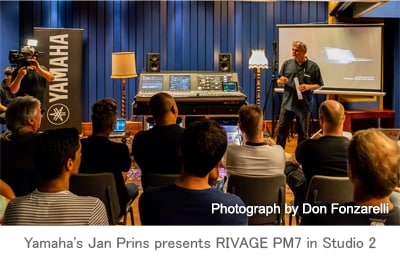 In between songs Rick and Ruben conducted question and answer sessions, with Rick explaining how he mixes Jamiroquai on the PM10 system and revealed his mixing tricks and tips to the visiting engineers.
After the live session, the attendees were invited to the studio bar, where conversations about the many benefits of the RIVAGE family of consoles continued late into the night.
"It was an excellent event, held in a great location with marvellous sound and top quality musicians," says Jan. "The responses to both the introduction and the live sessions were extremely positive and we received many thanks from the engineers who attended."
A video of the event can be found on Facebook and YouTube.
Legendary Wisseloord Studio Hosts RIVAGE Mixing Masterclass