Unleash your artistic potential with the new top-of-the-line TP-8300R
Unleash your artistic potential with the new top-of-the-line TP-8300R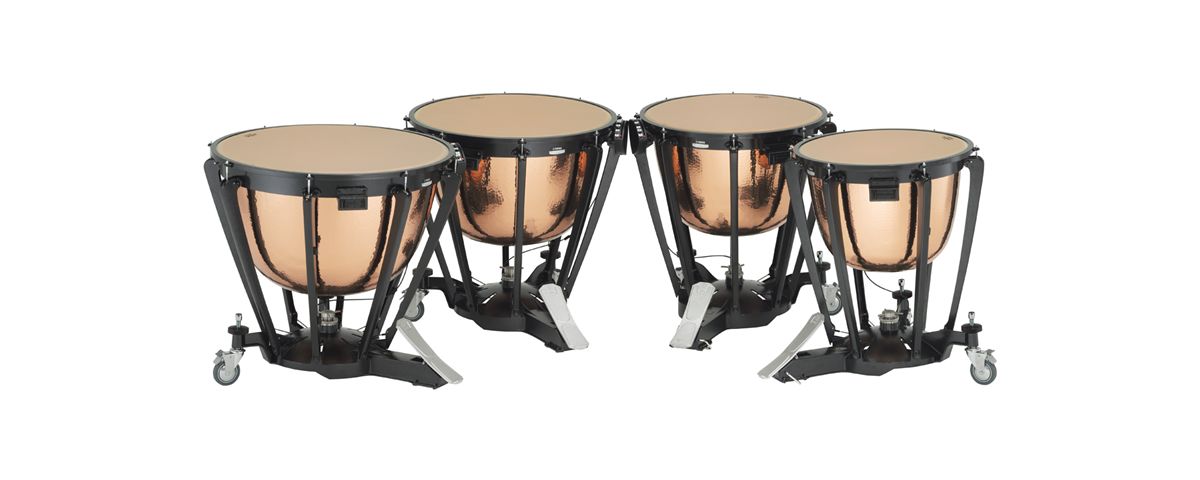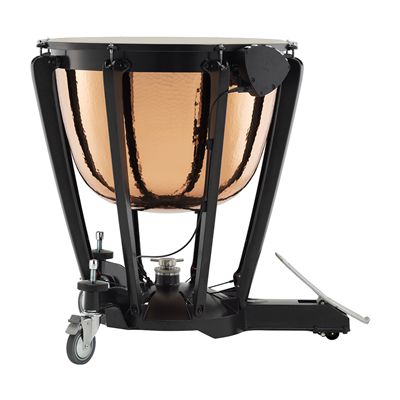 The hammered bowls in this series feature a squarer "cambered" profile than conventional parabolic bowl designs. The most obvious benefits are ample volume, ideal timpani decay, and significantly improved mallet response. In addition to this, the most desirable qualities of copper are emphasised, with carefully thought out and proven refinements to bowl size, bearing edge shape (the edge that contacts the timpani head), the diameter of the aperture in the bottom of the bowl, and more. The overall result is rich, deep tone with superior playability.
The specially designed hammering machines faithfully simulate the hand hammering process while eliminating the unavoidable inconsistencies of handwork. The goal was not only to improve efficiency, but more importantly to recreate the technique of master craftsmen. The result is bowls that exude hand-made warmth.
By using improved steel caster nuts to hold the main casters in place, this has added to the weight and stability of the frame so that sound is effectively transferred to the floor and to every corner of the hall.
The line-up has now been expanded to include 24-inch and 27-inch models giving musicians expanded musical possibilities so that they are able to fully explore their artistic vision.
Commenting on the new model, Yamaha Music Europe GmbH's Percussion Product Specialist stated: "The TP-8300R Series is a fantastic addition to our timpani line-up. Over the past few years we have reviewed and improved our whole range and are able to meet the needs of timpanists of all levels. The TP-8300R mark a step forward for Yamaha's timpani design and the start of an exciting new chapter in the history of Yamaha's Concert Percussion range."
Unleash your artistic potential with the new top-of-the-line TP-8300R