RIVAGE PM10 Is A Highlight Of Burghausen's International Jazz Week
RIVAGE PM10 Is A Highlight Of Burghausen's International Jazz Week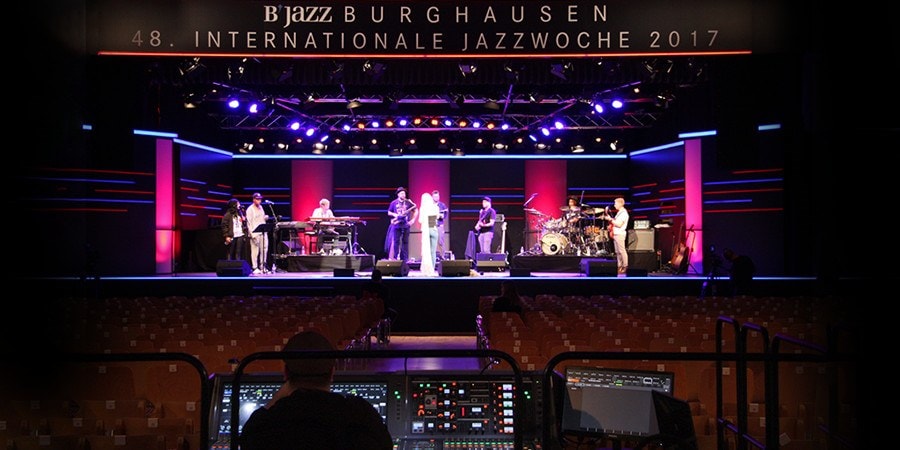 Known as 'the Bavarian New Orleans', the German town of Burghausen plays host to many jazz events. An annual highlight is Jazzwoche, or International Jazz Week, which has showcased many of the genre's leading acts since 1970. For the first time, the 2017 festival played host to a pair of Yamaha RIVAGE PM10 digital mixing consoles in the main Wackerhalle venue.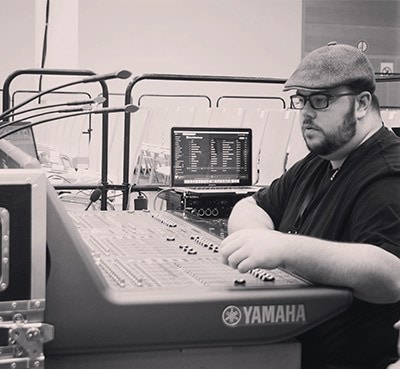 Jazzwoche features performances in venues throughout Burghausen's old and new towns. The highest profile take place in the Wackerhalle, where a pair of Yamaha RIVAGE PM10s took care of the Front of House and monitor mixes for high profile artists, including Joss Stone, Roberto Fonseca, The Original Blues Brothers Band, the Till Brönner Quintet and more.
For over 20 years Benoit Burger (monitors) and Yves Kayser (FoH) have been in charge of the Wackerhalle mix positions at the festival, assisting engineers and mixing acts who haven't brought an engineer. The RIVAGE PM10 consoles were supplied by Thomas Dürrbeck of Audio Professionell and Yamaha, with two RMio64-D MADI interfaces routing mixes into the outside broadcast van of Bavarian Radio for live and recorded broadcast. Arthur Koll and Wolfgang Tupeit of Yamaha Music Europe were on hand to offer support.
"I have used Yamaha mixers for many years, but this was a my first experience of the RIVAGE PM10," says Benoit, who was managing a monitor setup of 10 wedges and sidefills, a drum fill and eight sets of stereo in-ear monitors.
"The main challenges are the varied requirements of the artists and that there are two or three of them to mix each day. I found that the RIVAGE PM10 was very easy to get the right sound for mixing the monitors of each one. I really like the user interface, the sound and audio processing. The compression, EQ and effects are very musical and the Rupert Neve Designs Silk processing is a real highlight. It was a console that I felt very safe behind; overall it was a very good experience."
It was also the first experience of RIVAGE PM10 for Joss Stone's Front of House and monitor engineers Dan and Chris Sennett, and it was a similarly positive one.
"Arthur showed me how to configure the surface so that I was comfortable with the layout - this took moments and at any point I could change it completely," says Dan. "Playing my normal system check song everything sounded great and, as we were listening to the tracks, you could really hear the Silk option doing its work - Silk Red adding clarity and air to your mix, while Silk Blue adds warmth and roundness."
He continues, "When sharing head amps on other consoles in the past, I have sometimes had to compensate quite a bit for what the monitor console requires. But on this occasion both Chris and I found that we were both very happy with the gain structure; the way the RIVAGE PM10 tracks the head amp is very smooth, with instant response."
"As a touring engineer with no prior time on the board, I found the RIVAGE PM10 incredibly easy to navigate, It sounded great and either just using the Yamaha Pre's or with the addition of Silk. I was incredibly happy. It was a delight to mix Joss's show on such a fantastic console and both Chris and I are very much looking forward to seeing it on our future shows. We highly recommend trying it out on your next production!"
RIVAGE PM10 Is A Highlight Of Burghausen's International Jazz Week